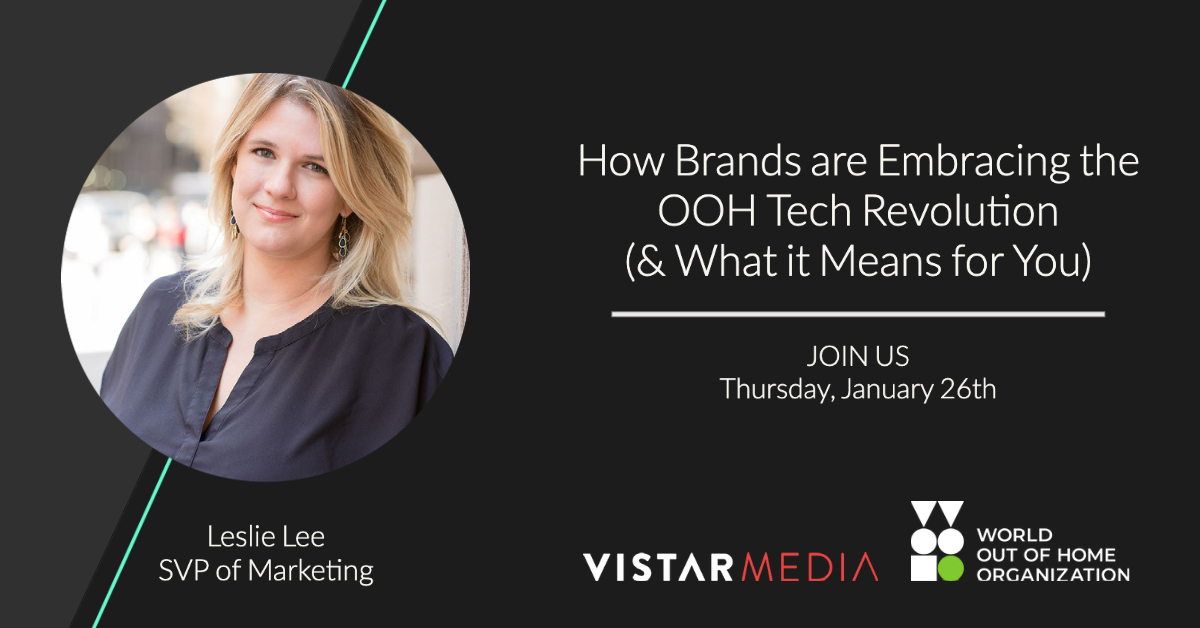 Webinar Overview:
Recent tech advancements have transformed the out-of-home industry to be even more targeted, flexible, creative and measurable than ever. Vistar Media, the world's largest marketplace for programmatic out-of-home, works across both the buy and sell side of the industry to bring this technology to life for brands. In this webinar, Vistar shares insight into the key tech trends you need to be aware of - from advanced targeting using 3rd & 1st party data, to dynamic creative, to measurement and attribution. You'll hear how leading brands such as REI, Nordstrom's, the NBA, Target and more are applying these capabilities to drive and enhance their out-of-home media spend.
Speaker Bio
As SVP of Marketing at Vistar Media, Leslie Lee leads all global marketing efforts, including overseeing corporate communications, events, product marketing, customer education and PR, bringing her unparalleled expertise to help position Vistar as the leading global provider of software for digital out-of-home (DOOH). Prior to joining Vistar in 2017, Leslie held marketing & communications roles at ChoiceStream, Turn (now Amobee), and InkHouse PR. Leslie holds a BA in English from Harvard University.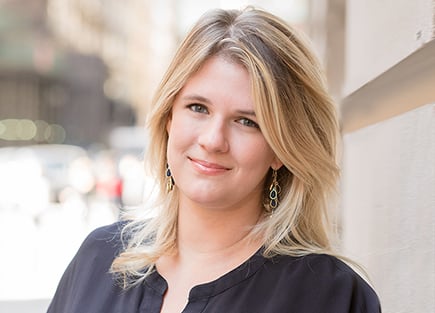 Vistar Media is the world's leading provider of programmatic technology for digital out-of-home (DOOH), with a mission of enhancing every OOH transaction with automation, data and measurement for both media owners and marketers.
If you are a member and do not have access to the database please contact mark@worldooh.org or heather@worldooh.org . If you are not a member and would like to join please fill out the form below.
---
Interested in becoming a member?
Fill in your details and submit the form, we will contact you shortly about membership...
---
Subscribe to our weekly OOH newsletter
LATEST INDUSTRY NEWS: focusing on the top OOH stories of the week from around the world.