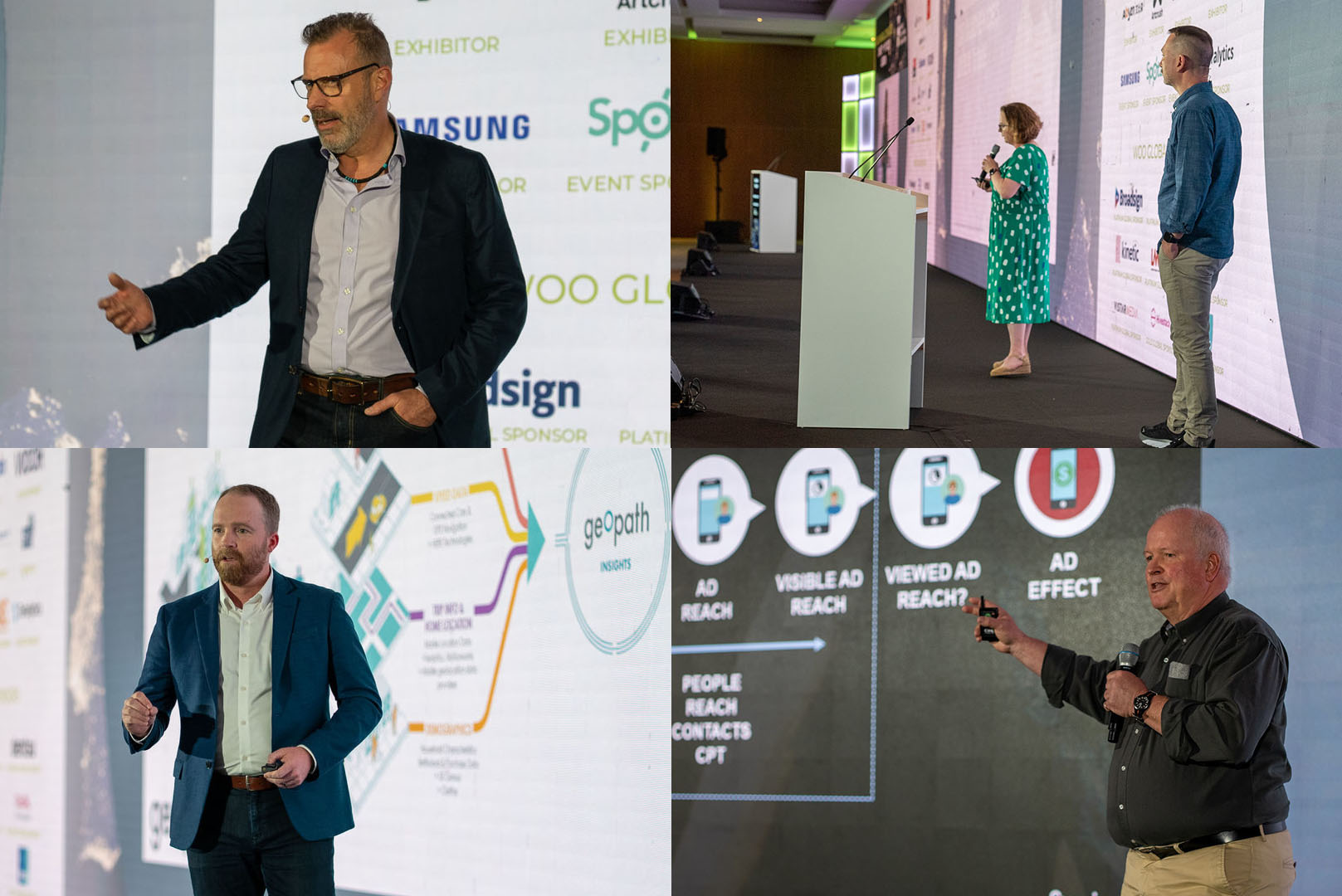 On day 2 'The Science of Outdoor' we focused on the developments in Technology and Metrics that make OOH more valuable to advertisers and reduce the friction in the trading of OOH media.
WOO has always promoted the measurement of OOH, and the delivery of credible Audience Metrics is a key element of that, allowing advertisers to plan and buy OOH knowing what audience they are likely to reach and to better understand the effectiveness of aOOH media in their overall marketing mix.
A year since WOO launched the 'Global OOH Audience measurement Guidelines' we return with three presentations from leading OOH measurement bodies addressing the current requirements for developing OOH measurement.
Evolving GB OOH audience measurement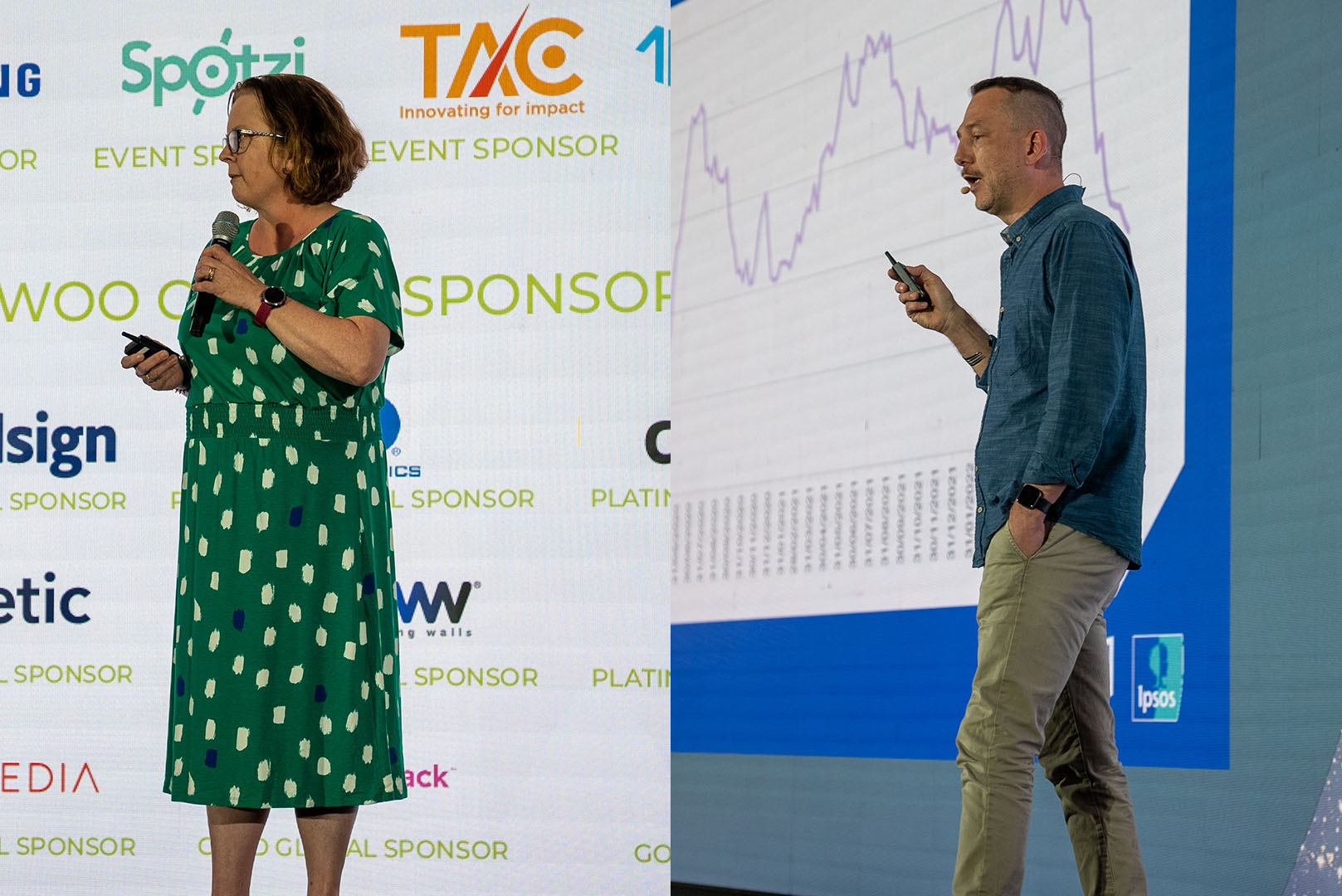 Through advanced technology and data modelling

Denise Turner - Chief Executive Route Research

Mark Flood - Global Head of OOH Ipsos
Denise Turner, CEO of Route Research (UK) and Mark Flood Global Head of OOH at Ipsos took the stage to talk through the challenges and developments in the UK market – addressing the key areas of better representing human movement through a deep understanding of pedestrian behaviour, and the very real challenge of representing the most contemporaneous audience volumes as they change and return post COVID restrictions.
In developing contemporary data, Route explored the challenges with Telco and SDK data in the UK over extended periods of time, highlighting key watchouts that need to be understood and addressed when using these datasets in the UK, and stressing the importance of using multiple, interdependent, data inputs to best understand audience volumes over time.
Introducing a far more granular understanding of pedestrian movement has had a hugely beneficial impact on OOH measurement and especially indoor environments like Rail, Mall, Metro and Airport. By using muti-sensor tracking of 25,000 respondents, Rout can now determine both accurate paths through these environments past OOH units, but also the variations in pedestrian speeds that have a significant impact on the delivery of DOOH screens.
Evolution of Audience Measurement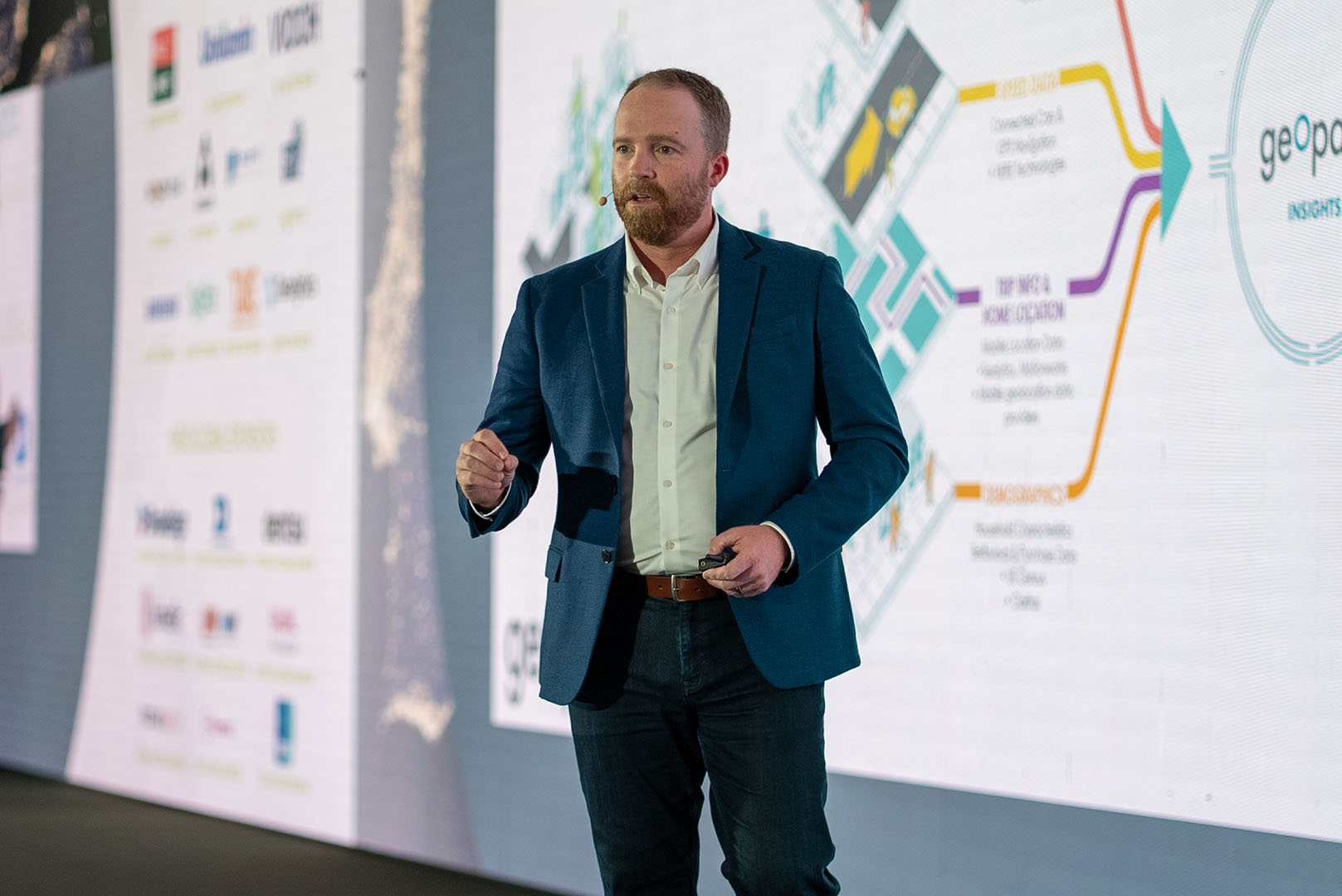 Calculating target audience delivery

Dylan Mabin, President of Geopath (US)
Dylan Mabin, President of Geopath (US) takes us through the challenges for any audience measurement body and how the US has addressed these challenges across multiple environments – with the foundation of a comprehensive understanding of media placements. Focusing on delivering the best measurement with the data available and continuously sourcing and moderating new datasets is key in evolving audience measurement – "the difference between what we are trying to measure, and how we are forced to measure it" – alongside the evolution in advertiser's requirements from circulation, through audience, to campaign effectiveness.
Restrictions through the COVID period put a spotlight on the need for contemporary data, understanding Audience "right now". Reflecting how both volumes and travel behaviours change over time and updating the currency to reflect those changes, developing new reach models to predict this, and the industry challenge of measuring actual inflight alongside predictive audience measurement.
A refreshingly candid presentation and inspirational for any market developing and improving their OOH audience measurement.
OOH/DOOH and Cross Media Measurement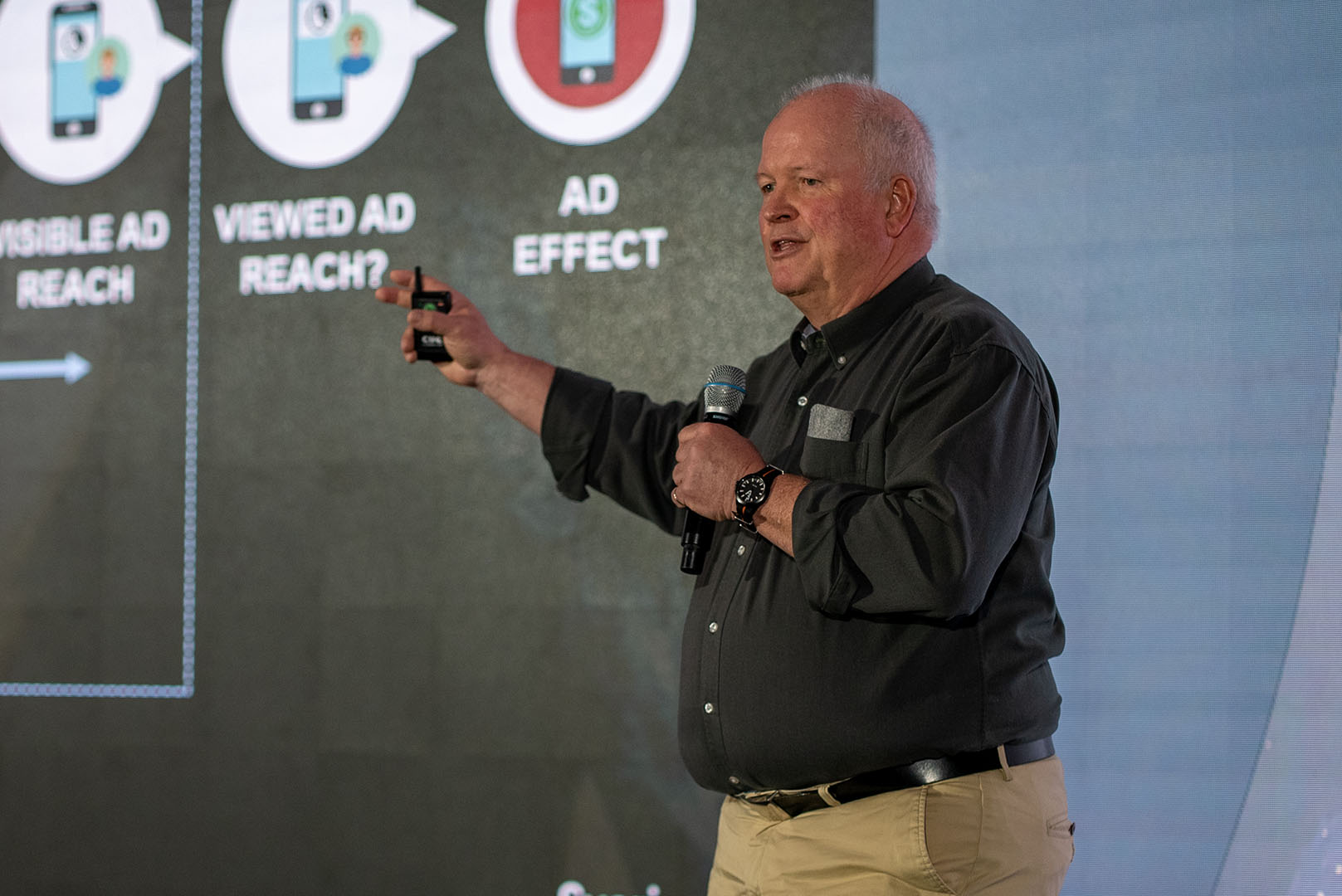 The Swedish experience

Mats Rönne, Chairman, Outdoor Impact (Sweden)
Mats Rönne, Chairman, Outdoor Impact (Sweden) gives us incredible insight into bringing OOH measurement to the table in the critical area of Cross Media Measurement. CMM is one of the key goals for OOH – to be measured and valued against other media, to be able to fully recognise OOH's part in mixed media modelling and to have OOH's contribution attributed correctly when understanding marketing and Media ROI.
Mats takes us back to the fundamental building blocks of understanding audiences, to be able to draw comparisons between different media metrics – from the transactional 'Bids Won' through ad serving, viewable ads, ad reach and audience delivery to the actual 'Ad Effect' – a clear set of definitions to show the differences between serving ads to devices, and the people metrics of audiences consuming and acting upon ads. Calling out the dangers of focusing on device based metrics and their apparently larger numbers, without understanding the real metrics of viewed ads.
Mats brings us back to a common language and outlines the initiatives undertaken in Sweden to educate media practitioners in Effectiveness and Cross Media Measurement – initiatives that could be effectively adopted across any territory.
To listen please unmute the video
Congress Event & Global Sponsors
WOO Global Sponsors


---
The WOO database
The WOO database is a regularly updated, invaluable resource for WOO member companies, associations and their employees, containing all the latest data on the Out of Home Industry worldwide. It is managed by WOO Insights Manager Heather Wallace.
The database contains up to date information on developments in the Out of Home world, case studies including invaluable insights into the connections between OOH and mobile, regulation in markets across the world and the latest official reports from National Associations worldwide.
---
Interested in becoming a member?
Fill in your details and submit the form, we will contact you shortly about membership...
---
Subscribe to our weekly OOH newsletter
LATEST INDUSTRY NEWS: focusing on the top OOH stories of the week from around the world.