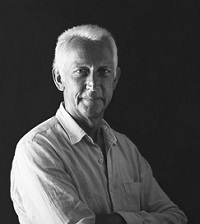 He will work alongside current Executive Director and industry doyen John Ellery until the next FEPE Congress in Stockholm in June 2017, after which will assume a fuller role.
John Ellery, Executive Director FEPE, said: "I am delighted that Bob Wootton has agreed to join the FEPE team. We've worked together and known each other for many years and I know that his enthusiasm and his media and out of home knowledge will be a great asset for FEPE International."
Matthew Dearden, outgoing Clear Channel CEO EMEA and current FEPE President, said: "John has played a huge role in building FEPE and the OOH industry worldwide to the status it enjoys today. In Bob Wootton we're fortunate to have someone who can build on this to take the industry into a new era of positive growth."
Bob Wootton said: "Out of home offers the very best of both worlds - brand fame at scale and hyperlocal targeting and integration. "I'm delighted to be joining FEPE at such an exciting time for the industry. John, general secretary Mark Flys and the team have done a great job establishing FEPE as the go-to place in out of home. "I'm looking forward to maintaining this momentum and helping drive FEPE even further forwards."