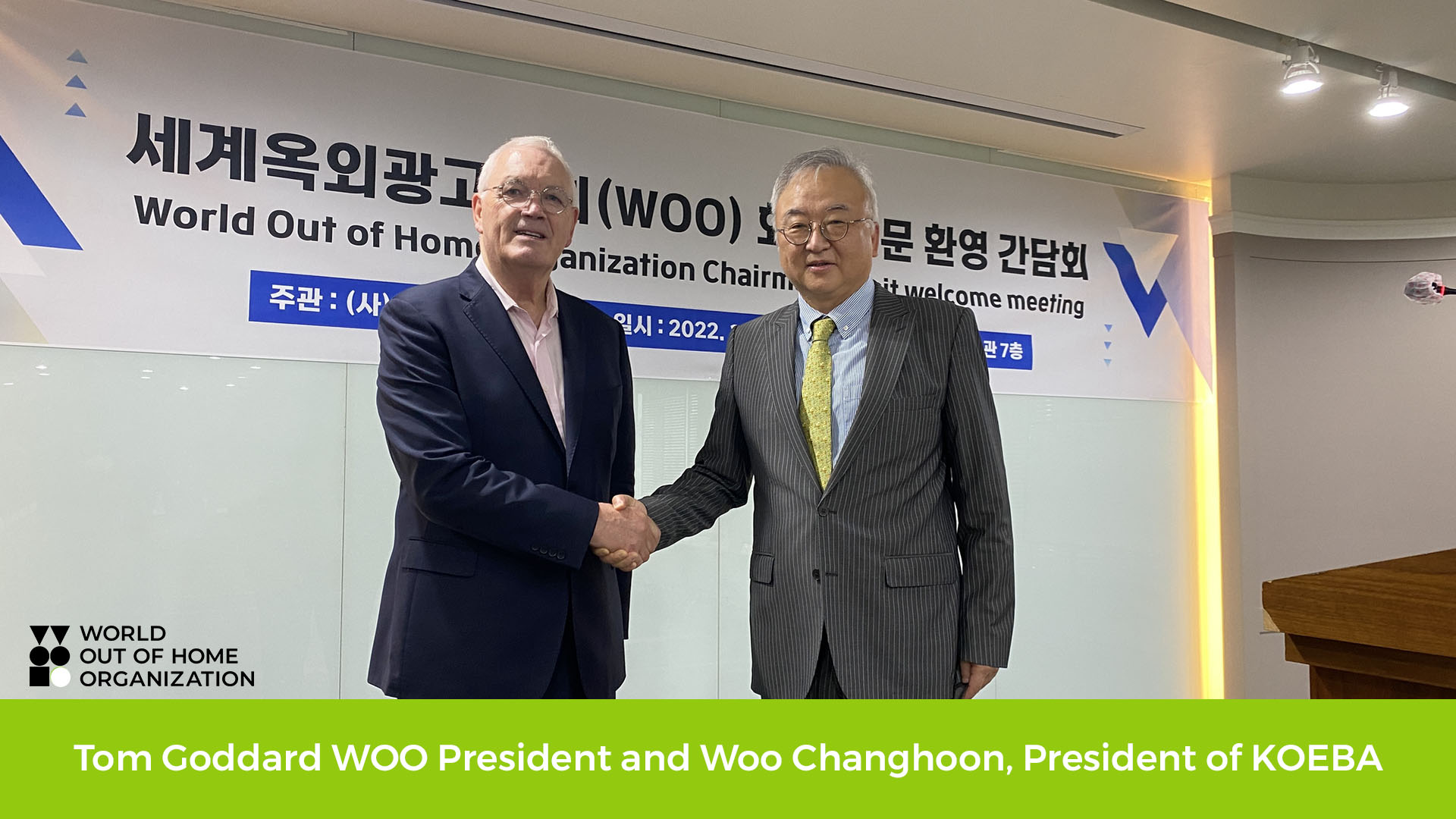 The World Out of Home Organization has signed the Korean Electric Broadcasting Association as a new member of its rapidly growing OOH associations grouping.
The Korean Association, which is one of the major national associations in Asia, promotes the development of the Korean OOH advertising industry and advances the public's awareness of OOH and its role in enhancing urban culture.
It joins three other recent new association members, the IDOOH (Institute of Digital Out of Home) the national Digital OOH association of Germany, the BBOA (Black Billboard Owners Association) of South Africa, and the Associacao Brasileira de Out of Home, the national association of Brazil.
WOO now has 23 association members from every continent.
The IDOOH is an advocacy group for digital outdoor advertising, where the DOOH industry meets, exchanges know-how, develops standards and promotes the digital out of home medium.
The BBOA consists of 28 black billboard owners working together across Southern Africa to form a united voice and advocate the growth and equalisation of the OOH industry across the country.
The ABOOH was set up to unite and boost all sectors of OOH and build a distinctive and positive image for members of ABOOH
WOO COO Mark Flys says: "We are delighted to welcome the Korean association and these other associations to the WOO family. Out of Home associations are doing increasingly important work across the world helping their members grow and develop whilst coordinating and supporting the growth of OOH as a medium".

---
Interested in becoming a member?
Fill in your details and submit the form, we will contact you shortly about membership...
---
Subscribe to our weekly OOH newsletter
LATEST INDUSTRY NEWS: focusing on the top OOH stories of the week from around the world.