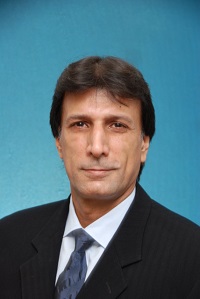 He is the first representative from India's vibrant out of home industry to sit on the FEPE board.
Mehta is currently chairman of Selvel One Group, a group of companies owning and managing the largest share of out of home advertising in India.
In a long and distinguished career he has negotiated the first private equity placement in an out of home company in India, via Citicorp Finance, founded Laser Advertising, a joint venture with MMT USA, and pioneered large format digital printing for what is now MMT (India) Pvt.
He is also director and joint owner of Professional Management Group, India's first sports management company founded by Sumedh Shah and cricket legend Sunil Gavaskar.
FEPE president Matthew Dearden says: "We're delighted to welcome Noomi to the FEPE International board, for his own entrepreneurial abilities and also as a representative of one of the fastest growing and most important out of home industries worldwide."
Mehta says: "FEPE International is now a truly global organisation and I'm delighted to be able to bring an increased Asian perspective to the important work FEPE is doing developing and marketing the industry worldwide."