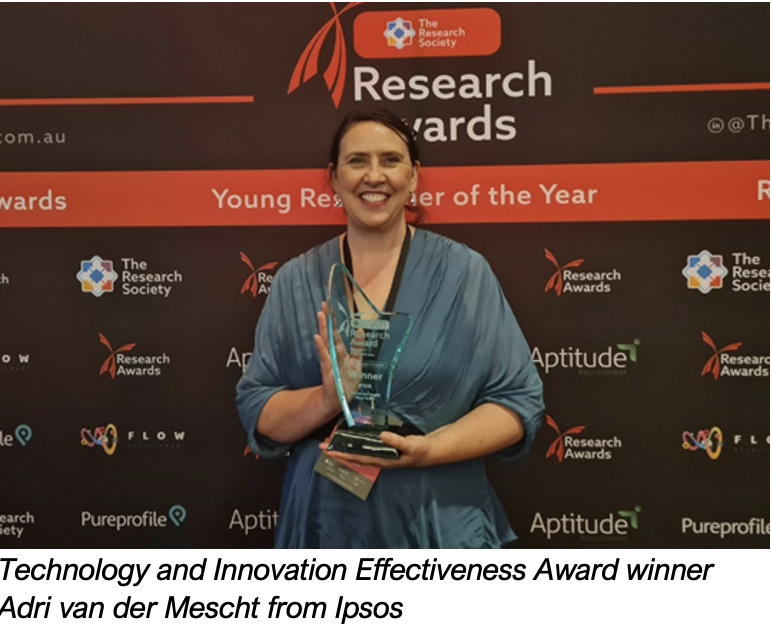 The Research Effectiveness Awards are all about identifying outstanding contributions to research that make a notable and distinct difference to business and social policy planning performance.
Ipsos clinched the coveted award for Technology and Innovation Effectiveness in recognition of their "outstanding innovation" in the application of their GPS work for the Perth Area Travel and Household Survey (PATHS).
The study is one of the key tools used by the Australian Government which guides road and public transport policy, short-and long-term infrastructure plans for road, rail, and active transport infrastructure as well as urban density planning.
The research utilised Ipsos's custom designed Multi-Sensor Tracking (MST) meter, manufactured by its in-house team at MGE. The MST devices captured second by second movement across, speed, gyroscopic orientation, and direction of movement amongst others to determine location within an accuracy of one metre in both outdoor and indoor environments.
On receiving this award, the team at Ipsos were commended for their display of excellence in the application of technology which has made an outstanding contribution to research effectiveness. Of note was the use of technology to get a deeper understanding of household travel behaviour in Perth, Australia.

---
Subscribe to our weekly OOH newsletter
LATEST INDUSTRY NEWS: focusing on the top OOH stories of the week from around the world.