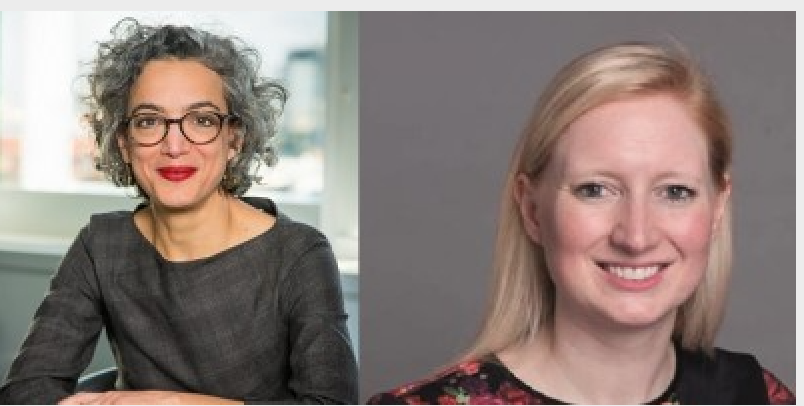 Diageo global media director, marketing, Isabel Massey and Clear Channel France Présidente Boutaina Araki have joined the line-up of speakers for the World Out of Home Organization's European Forum, hosted from London on May 18.
Massey will join diversity panel Doing Diversity in Out of Home (DDOOH) alongside moderator Annie Rickard of OOH Capital and Naren Patel of Geoprove. Patel is the founder of Media for All.
Araki will present on how OOH can support sustainability. She leads Clear Channel's numerous sustainability initiatives in France.
Concluding the one day virtual event will be a Programmatic Power Panel moderated by Mungo Knott, Commercial Platform and Product Director/Outdoor at UK media giant Global.
Also on the panel are Adam Green, SVP GM Programmatic platforms at Broadsign, Hivestack CMO Nikki Hawke and JC Conti, CEO of VIOOH.
Other speakers already named are WPP CEO Mark Read who will be interviewed by WOO President Tom Goddard, Clear Channel CEO Europe Justin Cochrane, Ströer Management SE Co-CEO Christian Schmalzl, OUTFRONT Media Chief Commercial Officer Andy Sriubas and James Murphy, Co-founder and CEO of WOO's advertising agency New Commercial Arts.
Murphy will examine the role of Out of Home in a marketing world increasingly dominated by ecommerce
WOO President Tom Goddard says: "Diversity, sustainability, programmatic and aligning with ecommerce are massive issues for the global OOH industry. We have secured some amazing speakers and our thanks go to them. The European Forum, the inaugural event on WOO's first World Tour, is unmissable."
Click here for the for the full provisional programme
The WOO event will be free to members, but non-members will also be able to register for a a fee of €150. To book this must attend event, just click here.

---
Interested in becoming a member?
Fill in your details and submit the form, we will contact you shortly about membership...
---
Subscribe to our weekly OOH newsletter
LATEST INDUSTRY NEWS: focusing on the top OOH stories of the week from around the world.