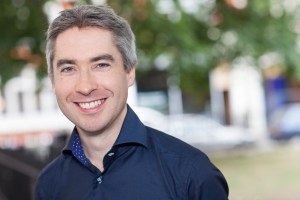 The news was announced at the 57th FEPE Congress in Barcelona (June 1-3) by the current FEPE President, Antonio Vincenti.
In his new role as President of FEPE, Matthew has outlined a new vision for the organisation, centered around 'Inspiration'. The theme reflects both the creative power of the outdoor medium to connect advertisers and people, and also FEPE's role: to inspire the out-of-home advertising business.
Matthew will also be responsible for chairing the FEPE Board, comprised of senior executives from the global out-of-home industry, to lead FEPE's new vision and support the organisation's worldwide lobbying for outdoor advertising with authorities, international organizations, political opinion formers and the communication media.
Matthew - a Vice President on the FEPE Board since 2014 - replaces Antonio Vincenti CEO of Pikasso, Lebanon, who has been in the role of President since 2014.
Commenting on his appointment as President and aims for FEPE, Matthew Dearden, Clear Channel Outdoor's President Europe said: "I am both honoured and thrilled to accept the role of President of FEPE: honoured to be leading the global association for outdoor advertising during the medium's biggest transformation; and thrilled at the unique potential this organisation has to nurture our international community to champion out-of-home and drive its continued growth. I look forward to working with the Board and FEPE's team and members in bringing this vision to life."
"I am delighted Matthew has agreed to be President. His contribution to the Board has already been very positive and helpful. The management team look forward to working with him", added John Ellery, Executive Director of FEPE.