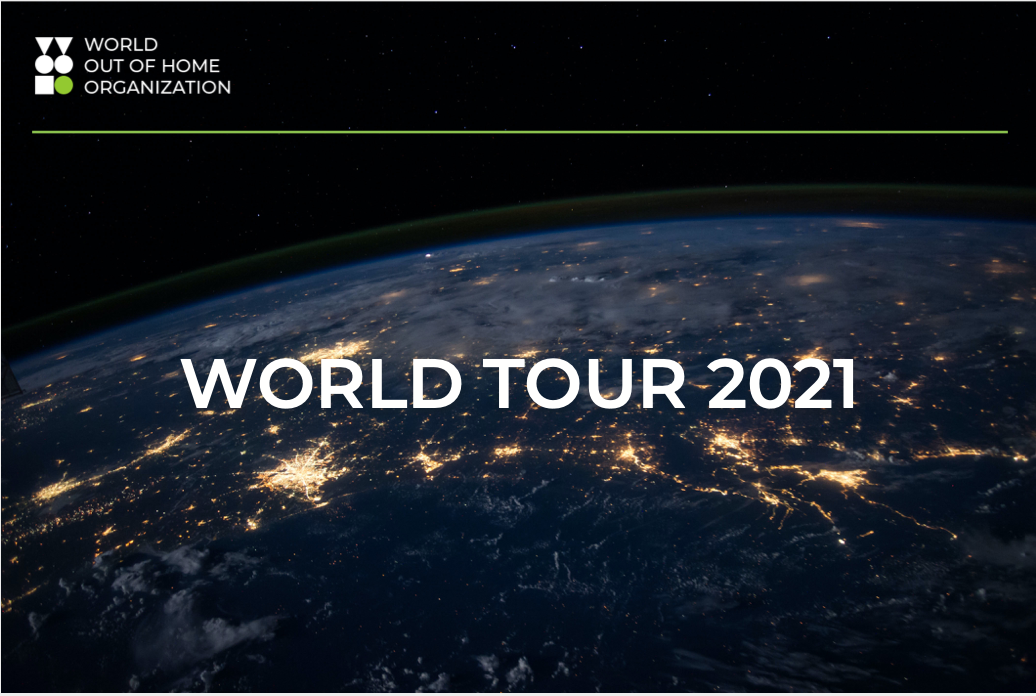 A virtual one-day European Regional Event, hosted from London, is the first stop on the World Out of Home Organization's 2021/22 World Tour which will also see other events in the APAC region later in the year and Africa in early 2022.
The May 18 event, focusing on European content, will consist of three 90-minute sessions: 10.30-12pm, 1-2.30 and 4-5.30 GMT. The event will take place during London Digital Signage Week which runs from May 17-21.
The WOO event will be free to members, but non-members will be able to register for a small fee. Details of speakers, including the Keynote speaker, will be announced in the coming weeks.
The APAC Regional Event is scheduled for late September with the Africa Regional Event in January 2022. Then there will be the twice-postponed World Congress in Toronto in May 2022. These will be live events, pandemic and travel arrangements permitting.
WOO Chief Operating Officer Mark Flys says: "There is no substitute for a full WOO global Congress, which we are determined to hold in Toronto 2022. But these Regional Events are also important: an opportunity for the industry to come together on a more regional basis and look for forward to future growth in a post-pandemic world.
"For the European Regional Event, we are already in touch with some exciting speakers, from the OOH industry and the wider world of advertising and media. Along with Digital Signage Week, May 18 is an important date in the OOH calendar and we hope to welcome as many members and guests as possible."
---
Interested in becoming a member?
Fill in your details and submit the form, we will contact you shortly about membership...
---
Subscribe to our weekly OOH newsletter
LATEST INDUSTRY NEWS: focusing on the top OOH stories of the week from around the world.