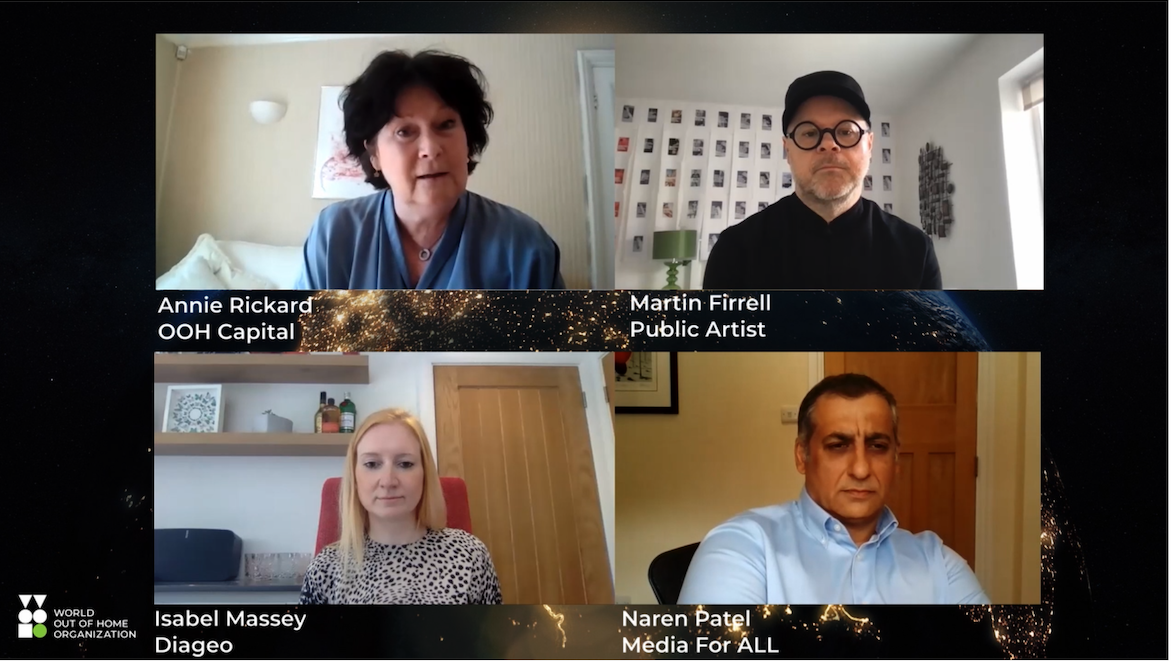 Annie Rickard moderated the Doing Diversity in Out of Home panel at last week's European Forum. She is a former global CEO of Posterscope.
A good start to doing diversity in OOH is to recognise that we have a problem – we are not diverse enough in the OOH industry.
The good news is that we can do something about it if we have the commitment, the right culture and leadership.
The business case, as Naren Patel said last week, has been made and there is a lot of information available, not least in all the regular Mckinsey Reports and updates.
I believe the most important thing to consider is the culture of the business. I had a lot of contact with an organisation that often talked about having more women in senior positions but in truth, the culture was very macho and competitive and very few of the talented senior women stayed for long.
The culture of a business which is aiming to be more inclusive needs to be collaborative and supportive. It should be as open and transparent as possible as transparency and fairness enables equality.
Commitment from leadership is critical. Isabel Massey from Diageo talked about how Ivan Menezes, the CEO of Diageo who is an Indian American, has committed Diageo to high targets for women and ethnic minority individuals to share positions of power and Diageo leaders globally are directed to deliver those ambitious targets. We know that role models are incredibly important in improving diversity. Young professionals want to see an executive board that looks like them – it inspires and motivates them.
In discussion with Boutaïna Araki, who is President of Clear Channel in France, she is in no doubt that having a Moroccan woman lead the business is having an impact in the increasingly diverse workforce in Clear Channel France. Diversity has to be a top table ambition in line with business growth and budget delivery. And I am a big fan of measurable targets.
I think that data has a role to play too. There is a lot of information that already exists in businesses which can provide clues to help drive diversity. For example, how many new mothers got promoted within two years of returning to work? How many new fathers took paternity leave? How diverse is the company at each level … and so on? Using data to identify challenges and set targets is an effective driver of change.
And we can do it together. Sharing targets and progress, encouraging our partners to do the same, talking about it and using our very public medium to demonstrate that diversity matters.
Annie Rickard is Managing Partner of https://www.oohcapital.com/.
CLICK HERE TO WATCH THE DIVERSITY PANEL AT THE FORUM

---
Interested in becoming a member?
Fill in your details and submit the form, we will contact you shortly about membership...
---
Subscribe to our weekly OOH newsletter
LATEST INDUSTRY NEWS: focusing on the top OOH stories of the week from around the world.