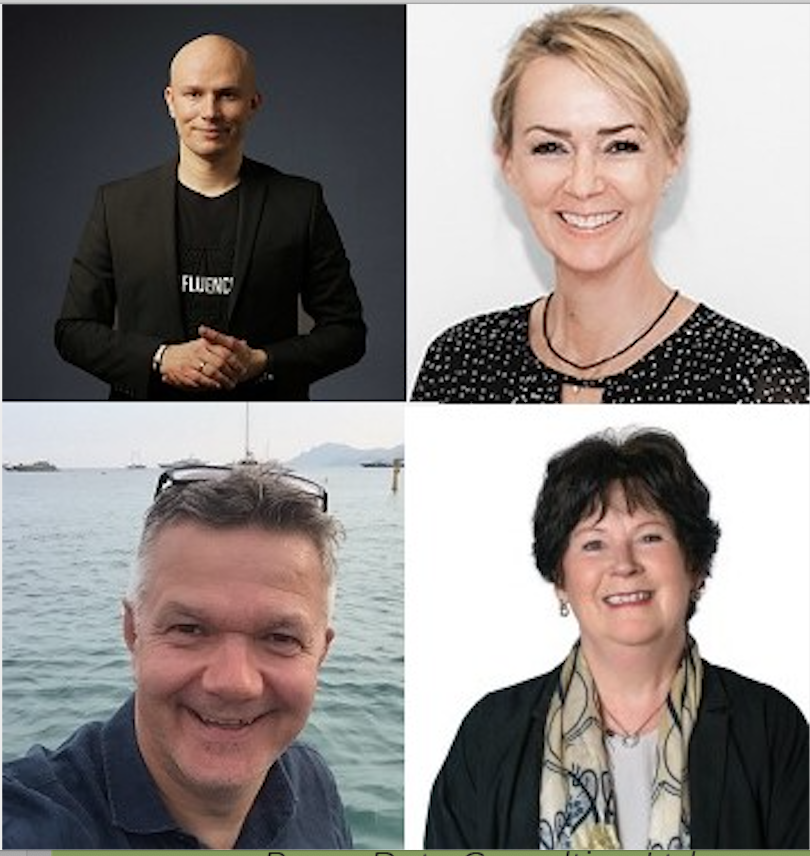 The virtual World Out of Home Organization's European Forum on May 18 is nearly here. We have a stellar line up of speakers and panellists including WPP CEO Mark Read and New Commercial Arts founder James Murphy from the wider world of advertising and leaders from all aspects of the Out of Home industry.
We asked three attendees and one speaker (Annie Rickard of OOH Capital who is moderating a panel on Diversity) what they were particularly looking forward to.
Damian Rezner Head of Think DOOH / CINO at Screen Network.pl – WOO's Newest Member
The sessions that captured my attention the most are:
Programmatic Power Panel - Since Programmatic is going to knock on our doors sooner than expected so learning from its implementors is invaluable.
Outdoor, a power platform for creativity - I am a firm believer that creativity powers up innovation and I have great respect for the creator of the campaign #Our Second Chance that united OOH companies worldwide (including Screen Network).
Driving OOH Growth: The Data Imperative - Gideon Adey is known as an impassioned promoter of OOH. It will be most interesting to hear his take on the limitless matter of data.
Katrin Robertson, CEO blowUP media
I'm particularly looking forward to these sessions.

Sustainability - Very important, one of blowUP's priorities is lowering the CO2 footprint throughout the whole OOH process so I look forward to this session.
Doing Diversity in OOH - Not before time! A great panel with some Out of Home legends.
Justin Cochrane's European Ovrerview - BlowUP is a pan-European business so this is a must.
Beyond 20% growth poitential - Ströer, my parent company, has already realised many successful campaigns by connecting DOOH and Mobile. If you want to really understand the great potential for clients by combining latest mobile technology with DOOH this is a must too.
Nick Mawditt, Managing Partner Talon UK
The upcoming WOO European Forum event looks great from a content perspective, covering some crucial areas for the Out of Home industry right now.
The Plexus session on Reset, Recover and Rise will address the core elements of a global recovery for the medium, including consumer, data and creative responses.
I'm also looking forward to the session brilliantly described as a Power Platform for Creativity. The Forum is also covering the crucial areas of Sustainability and Diversity.
This looks like an essential opportunity to showcase the resilience of Out of Home.
Annie Rickard, Managing Partner OOH Capital
I am looking forward to the whole day as it is a very good agenda. I am particularly excited to see WPP's Mark Read being interviewed by Tom Goddard. I don't know Mark but he is a significant leader in our business so it will be fascinating to hear what he has to say, particularly at such an interesting time in the advertising world.
I am always interested in growth and data so Neil Eddleston and Gideon Adey is a must for me. Two other sessions that are particularly highlighted for me are James Murphy on creativity and Tim Bleakley with his intriguing title The OOHnited Nations.

WOO's May 18 European Forum is a virtual event, focusing on, but not exclusively European content It will consist of three 90-minute sessions: 10.00-11.30pm, 13.00- 14.30 and 15.30 until 5.00 UK Time. The event will be hosted from London and take place during London Digital Signage Week which runs from May 17-21.

The WOO event will be free to members, but non-members will also be able to register for €150 Euros. For a full programme and to book this must attend event, just click here.

---
Interested in becoming a member?
Fill in your details and submit the form, we will contact you shortly about membership...
---
Subscribe to our weekly OOH newsletter
LATEST INDUSTRY NEWS: focusing on the top OOH stories of the week from around the world.