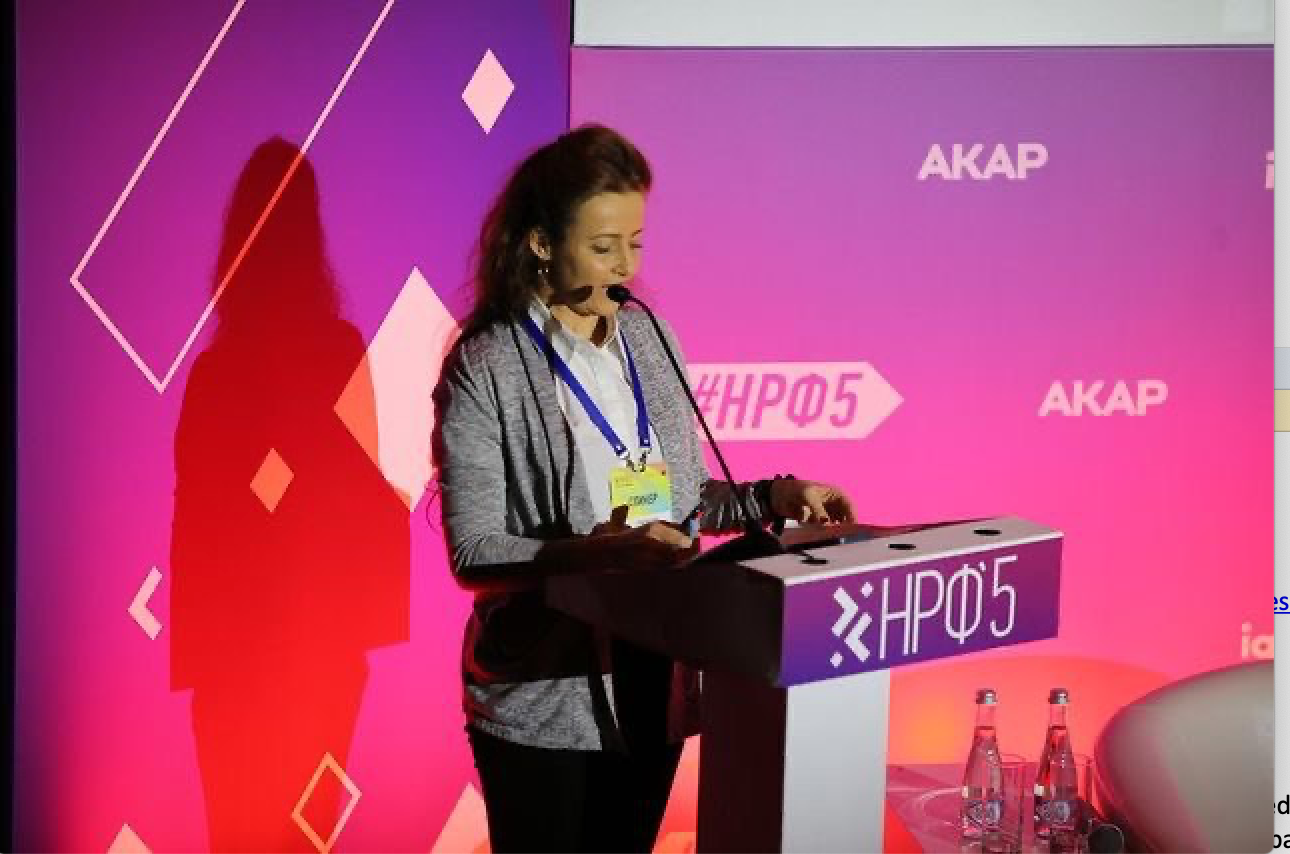 WOO recently took part in the largest National Advertising forum in Russia, that took place offline in Moscow last week and attracted several thousand delegates in person and online from all segments of Russian Media.
The OOH Section was opened with a welcoming introduction by WOO President Tom Goddard, who addressed the top figures of Russian OOH via video link and shared his perspective on the global OOH landscape.
His speech was followed up by WOO ambassador in Russia Jane Baranova. She presented a paper about main statistics and 10 global trends of the OOH, including such as digitalization, programmatic, connectivity, as well as brand safety, innovations, social aspect and others. Jane also presented the first global map of the currently existing media measurement systems and their mechanics, elaborated in co-operation with Gideon Adey who is working with WOO on the development of Global Measurement Guidlines that will be formally launched at the WOO Global Congress in Toronto May 2022..
Russia has the 9th biggest OOH market in the world with high potential. The OOH segment has demonstrated rapid recovery in the first half of 2021: only -2% compared to 2019. It is expected to exceed the pre-pandemic revenue level by the end of the year. DOOH was highlighted as the key groth driver with its constantly increasing share which is currently over 32% from the OOH pie.

---
Interested in becoming a member?
Fill in your details and submit the form, we will contact you shortly about membership...
---
Subscribe to our weekly OOH newsletter
LATEST INDUSTRY NEWS: focusing on the top OOH stories of the week from around the world.