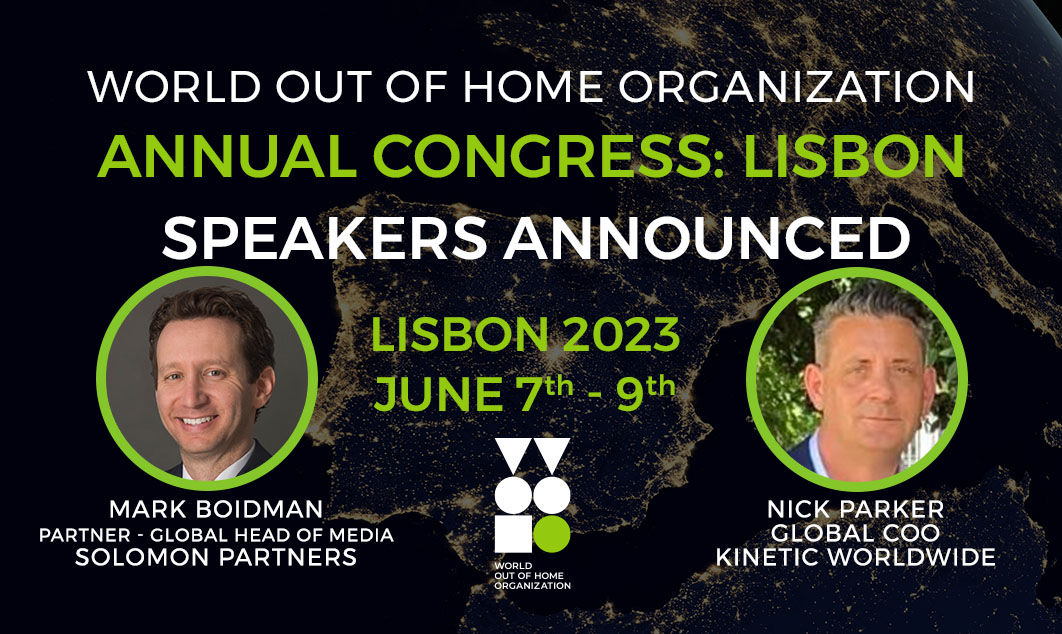 Navigating a converging digital world is a pressing issue for digital Out of Home as the medium seeks to take advantage of the exponential growth of omni-channel marketing. Aligning with the trade desks of the major media holding companies is just one key task.
Kinetic Global COO Nick Parker will explore and discuss the potential and challenges of omni-channel in a fireside chat at the World Out of Home Organization's Global Congress in Lisbon from June 7-9.
Parker says: "Technology is rapidly transforming the way we trade Out of Home, we should work with it to grow the investment in the medium, Omni-channel is the new driver of media growth and it's one that the OOH industry needs to embrace and maximise."
Also speaking in Lisbon will be Mark Boidman, Partner and Global Head of Media at New York investment bank Solomon Partners.
Boidman, an acknowledged expert on the global OOH industry and a regular contributor to WOO Congresses, will discuss amongst other thingsindustry finances, the wider mergers and acquisitions market and prospects for further consolidation in the industry, in what is a rapidly-evolving media marketplace.
With the WOO Lisbon Congress fast approaching, we are excited by the high number of registrations so far and would suggest you register for the Congress as soon as possible.
---
Interested in becoming a member?
Fill in your details and submit the form, we will contact you shortly about membership...
---
Subscribe to our weekly OOH newsletter
LATEST INDUSTRY NEWS: focusing on the top OOH stories of the week from around the world.