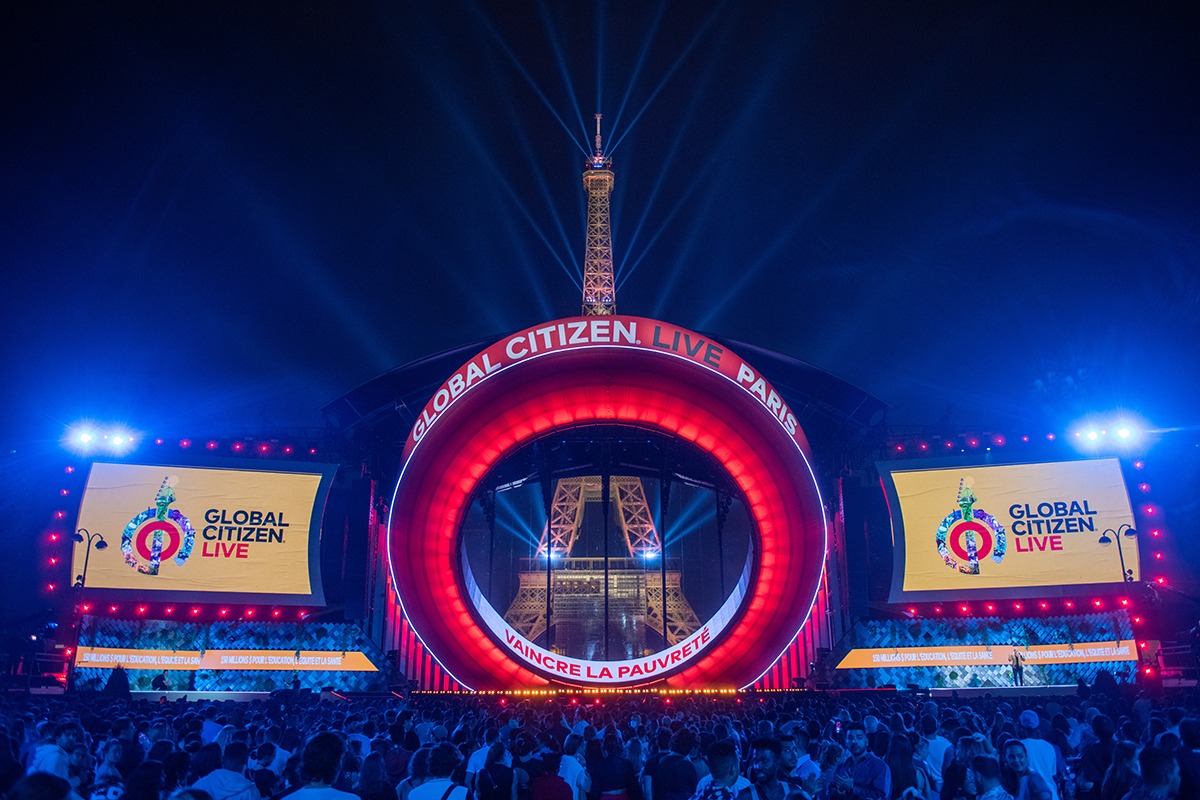 When I first met WOO CEO Tom Goddard at the OAAA Media Conference in Nashville in March, and we spoke about Global Citizen, I had no idea that within two weeks I would be addressing dozens of WOO members on a conference call, nor any idea I would get to share about our mission with the entire membership through this newsletter.
I should not have been surprised by this at all, considering the OOH industry has supported Global Citizen and our mission from the earliest days. When our Co-Founder & CEO Hugh Evans met Drew Katz in 2011, Drew instantly and generously contributed Interstate Outdoor inventory to promote the first ever Global Citizen Festival in NYC, and has continued to do so every year since.
In the following 11 years, $43.6 billion in commitments announced on Global Citizen platforms has been deployed, impacting nearly 1.3 billion lives. In case you aren't familiar with Global Citizen, we are the world's leading international advocacy organization on a mission to end extreme poverty NOW.
We're powered by a worldwide community of everyday activists raising their voices and taking action through the Global Citizen app. The movement is amplified by campaigns and events that convene leaders in music, entertainment, public policy, media, philanthropy and the corporate sector.
India, Ghana, Nigeria, South Africa, France, Germany, and many other nations have hosted our live events and festivals as part of the global movement to engage citizens everywhere in taking action against the root causes of extreme poverty. In each country, the OOH industry has remained a rock-solid partner, promoting our events to millions, driving action and creating impact.
The movement continues – earlier this week, Global Citizen announced our next major event, 'Power Our Planet: Live in Paris', which will galvanize voices from around the world to demand urgent climate finance reform.
The event, taking place in front of the Eiffel Tower on June 22, will be broadast globally and feature live performances from Lenny Kravitz, Billie Eilish, H.E.R. and Jon Batiste.
As always, we value the generous support of the OOH industry as we fill the Champ de Mars with action-takers for this important, once-in-a-lifetime event.
Should your company be willing to join us and participate as a media partner, please don't hesitate to contact me at daniel.jasper@globalcitizen.org.
---
Interested in becoming a member?
Fill in your details and submit the form, we will contact you shortly about membership...
---
Subscribe to our weekly OOH newsletter
LATEST INDUSTRY NEWS: focusing on the top OOH stories of the week from around the world.