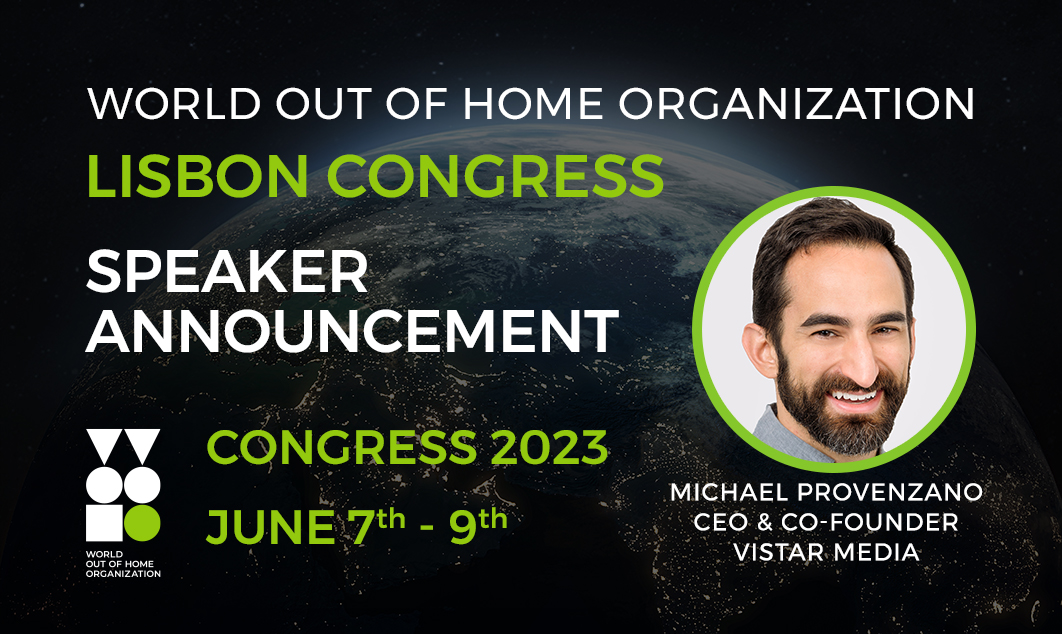 Michael Provenzano, co-founder and CEO Vistar, one of the biggest programmatic marketplaces for Out of Home, has joined the line-up of speakers for the World Out of Home Organization's Global Congress to be held in Lisbon from June 7-9.
Programmatic is helping to redefine the digital OOH marketplace and Provenzano will discuss:
1/The need for programmatic ads to tap fully into context, one of OOH's greatest strengths
2/Why creative is the next wave of data-driven opportunity for OOH
3/How to bridge the gap between advertising creative development and media planning to drive more investment to the channel.
An acknowledged digital pioneer, Provenzano is also an investor in BrandVerge, the first two-sided marketplace for premium advertisers. Previous interests include computer vision company Dextro and machine learning platform AdTheorent.
WOO CMO Richard Saturley says: "Vistar is a huge force in programmatic advertising with capabilities in all aspects of the business. We're delighted that Michael is able to come and give us the inside track on the developments, opportunities and challenges that are transforming the OOH industry."
With the WOO Lisbon Congress fast approaching, we are excited by the high number of registrations so far and would suggest you register for the Congress as soon as possible.
---
Interested in becoming a member?
Fill in your details and submit the form, we will contact you shortly about membership...
---
Subscribe to our weekly OOH newsletter
LATEST INDUSTRY NEWS: focusing on the top OOH stories of the week from around the world.