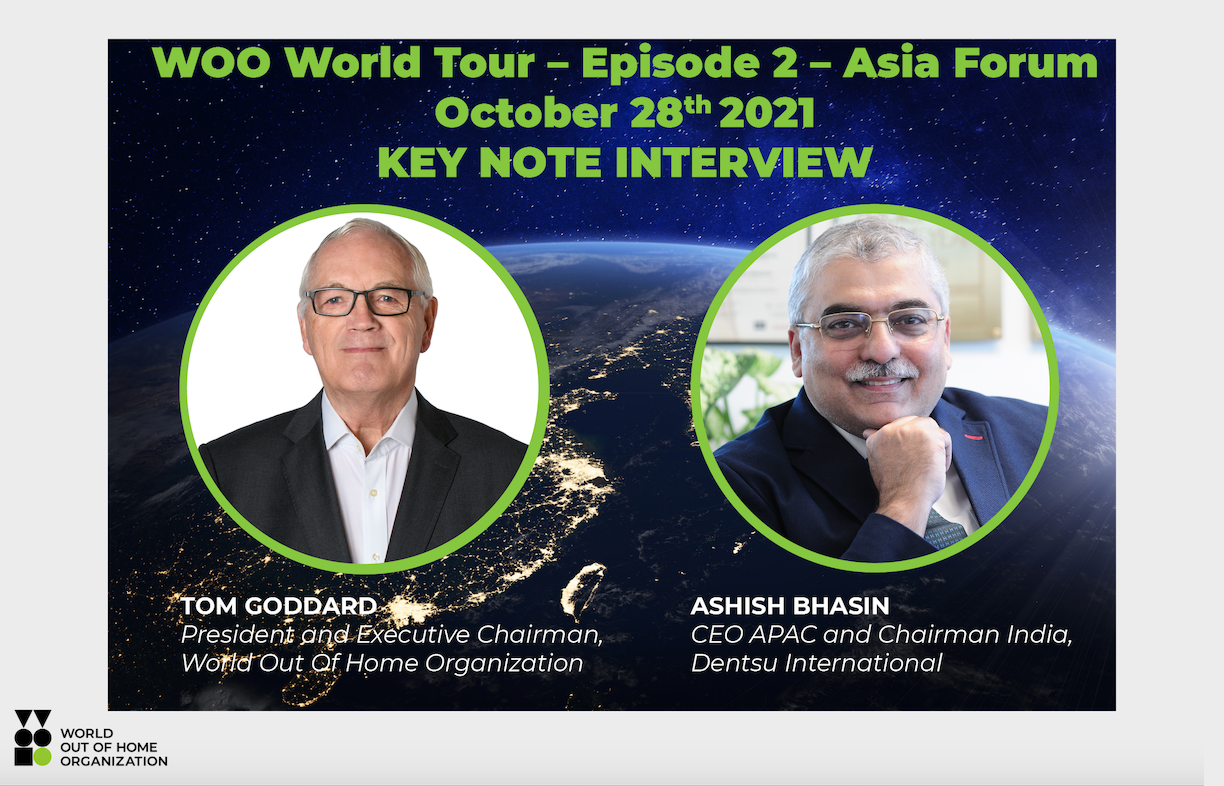 Registration is now open for The World Out of Home Organization's first Asia Forum, a virtual event to be held on October 28.
The Forum will feature an in-depth interview between Dentsu International CEO APAC and Chairman India Ashish Bhasin and WOO President Tom Goddard.
Bhasin, who is also a member of the Dentsu International Global Executive Team has been a pivotal figure in the advertising and marketing industry for his whole career, now spanning 33 years. He built the Dentsu Aegis Network in India from a 50 member team to 3000, now the second largest Advertising and Marketing Communications Group in India.
Bhasin says: "It's my pleasure to be a part of WOO's first Asian Forum. WOO is now a truly global organization and I hope the Forum contributes to bringing the world of Out of Home even closer together in what are truly challenging times."
WOO President Tom Goddard says: "We are very fortunate that Ashish has agreed to participate in our first Asia Forum. He is one of the pillars of the Asian media industry and it will be truly fascinating to hear what he says about the status and prospects of Out of Home, and the wider media industry, in the region."
Other speakers, representing all sides of the OOH industry in the region will be named in the coming weekds.
This WOO event is free to any employee of our members, but non-members will also be able to register for €150 Euros. However why not take advantage of our €100 Early bird rate available until September 24th.
---
Interested in becoming a member?
Fill in your details and submit the form, we will contact you shortly about membership...
---
Subscribe to our weekly OOH newsletter
LATEST INDUSTRY NEWS: focusing on the top OOH stories of the week from around the world.