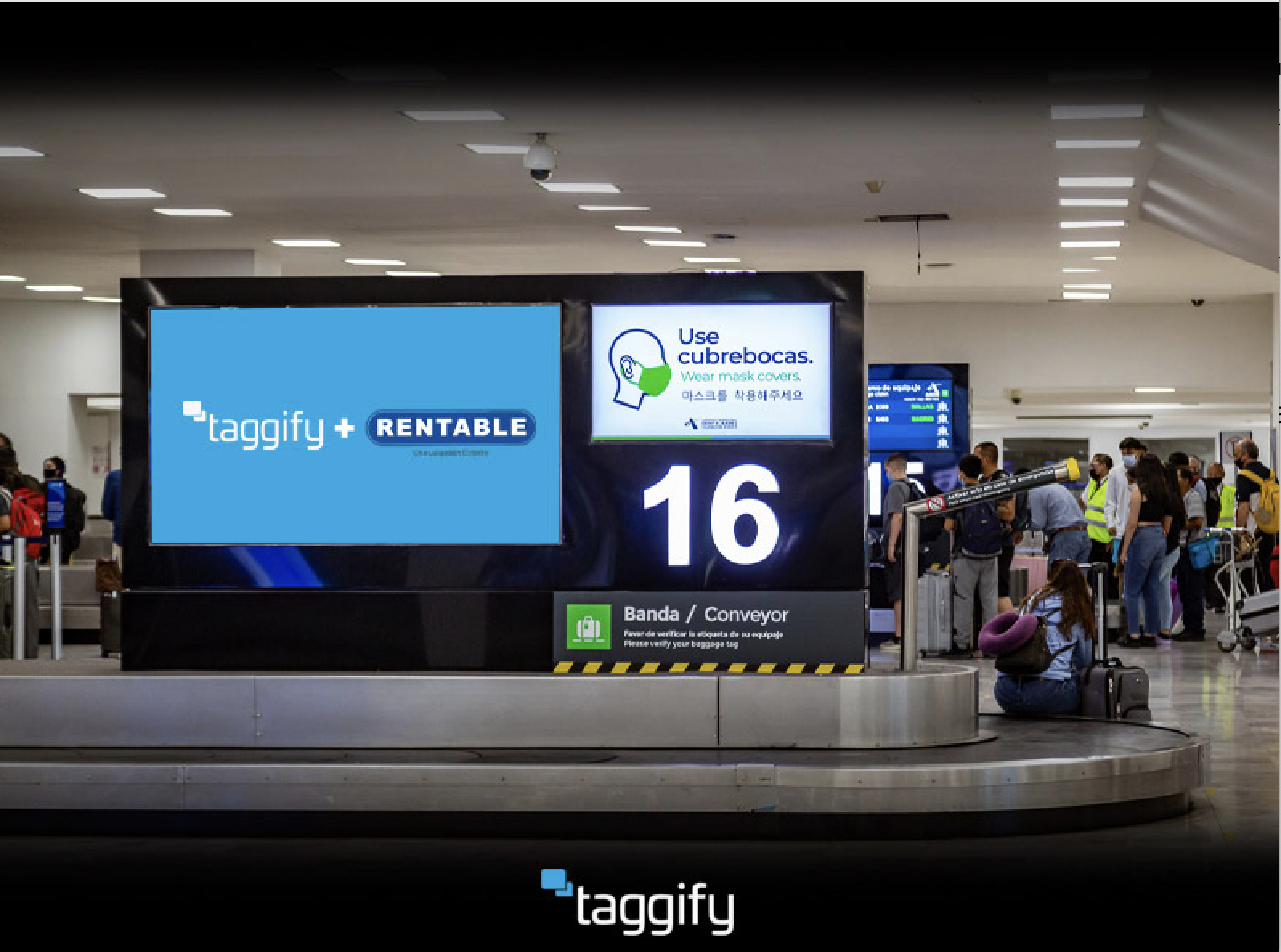 The advertising company with more than 26 years in the market and Taggify join in an agreement to add 90 new screens to the platform. The wide availability of formats and sizes are strategically distributed throughout Mexico City. Now, advertisers have a system and programmatic tools that boost results of their advertising campaigns, offering greater creativity, precision and effectiveness, both in their impact and measurement.
Rentable has stood out in recent years for its works dedicated to entertainment, consumer, industrial, retail, automotive, technology, insurance, services and tourism industries. Its capacity allows agencies and advertisers to reach the daily million people audiences that travel through the capital city, whether by public transport, vehicles or on foot.
Taggify celebrates a new addition that not only represents a network expansion but also of the Programmatic DOOH industry on a global scale. A technology that advances day by day as a trend in the advertising market to offer more effective investments with better results.
Link to original article in Spanish https://www.taggify.net/es/articles/ooh-news/rentable-from-mexico-joins-taggify-s-pdooh-platform
---
Subscribe to our weekly OOH newsletter
LATEST INDUSTRY NEWS: focusing on the top OOH stories of the week from around the world.