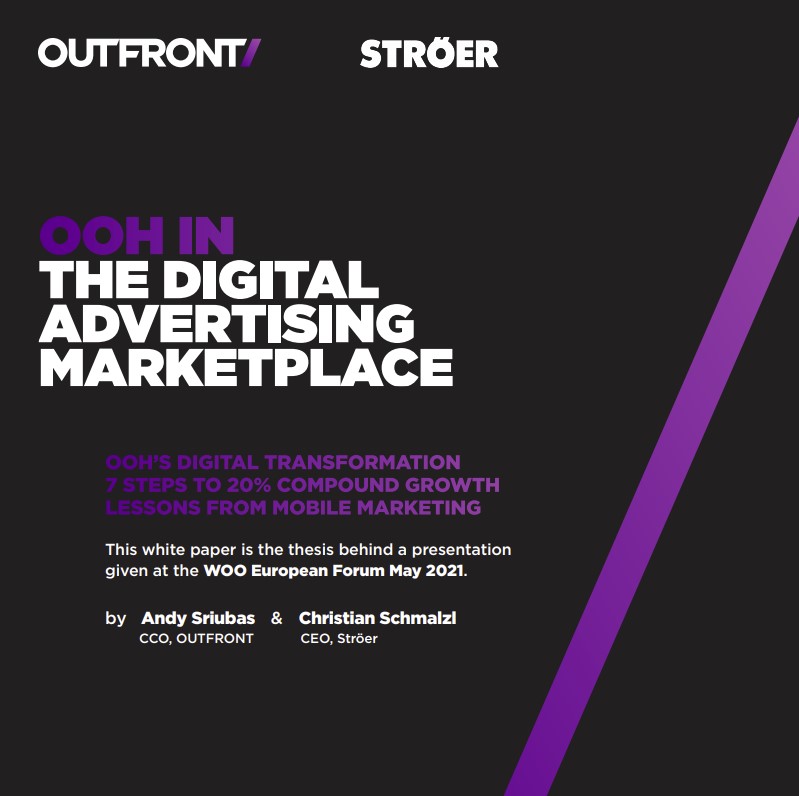 Mobile advertising has grown from $11bn in 2011 to an estimated $224bn by the end of 2021 and it's imperative that OOH owners - or publishers as they might come to be known - harness this exponential opportunity.
This is the clear message from The Digital Advertising Marketplace, the white paper behind the presentation by OUTFRONT Chief Commercial Officer Andy Sriubas and Stroer CEO Christian Schmalzl at the May 18 WOO Europe Forum.
Sriubas and Schmalzl outline seven steps that OOH companies need to take.
1/Measurement - measuring OOH impressions
2/Value Matrix - not all impressions are equal
3/Audiences - segmenting impressions into audiences by demographic and behavioural targeting
4/Legal Framework
5/Financial Framework
6/Technical capability and integration
7/Last but most important of all - Objective-based Selling, delivering business outcomes for clients.
The full white paper is here.