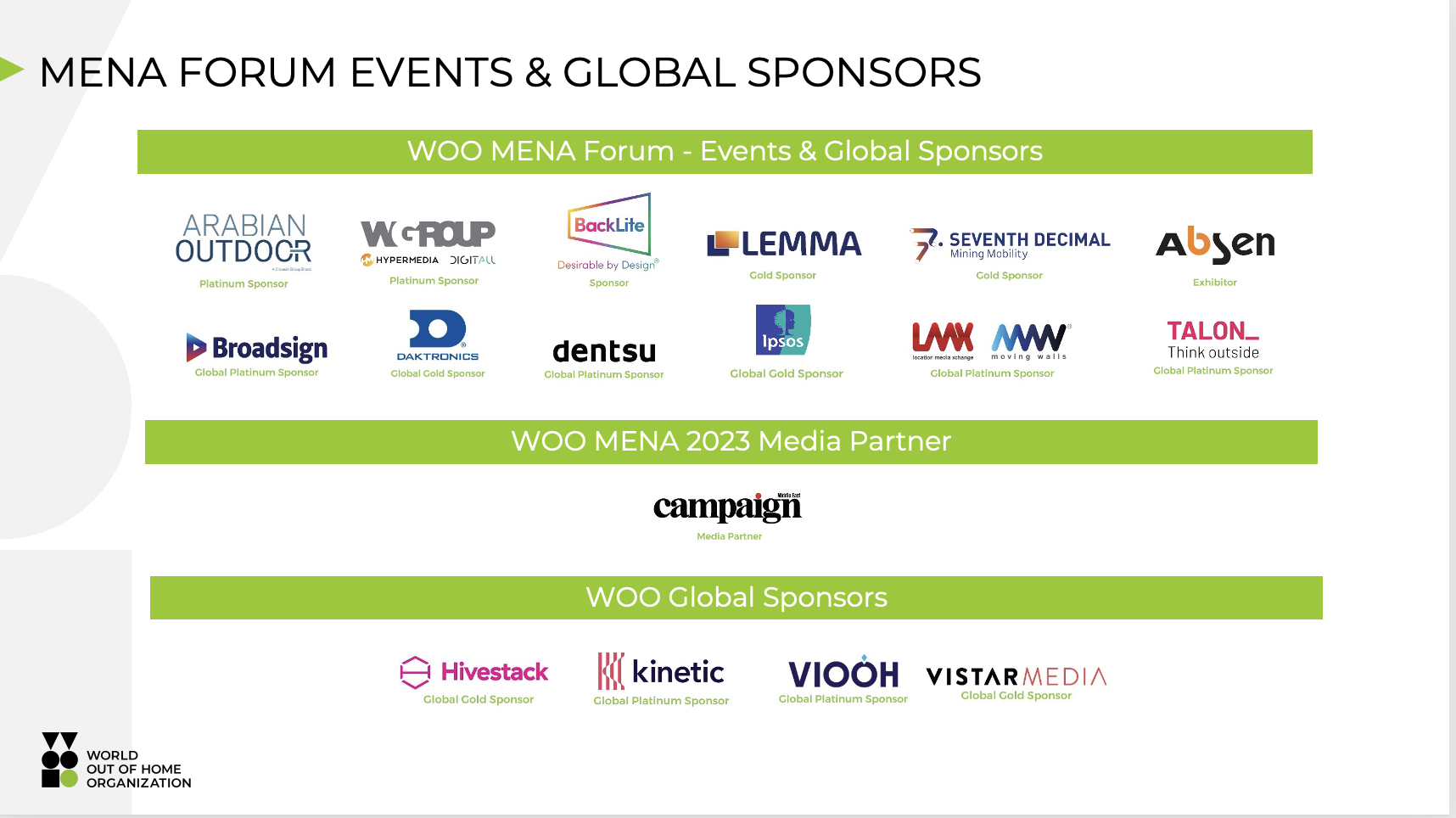 The World out of Home Organization has announced six local event sponsors and exhibitors for its forthcoming MENA Forum to be held in Dubai on February 15-17.

They are Arabian Outdoor, W Group (Hypermedia & DigitAll), BackLite, LEMMA Media, Seventh Decimal, Absen.
Also Sponsoring the event are WOO Global Sponsors, Broadsign, Daktronics, dentsu, IPSOS, Moving Walls and Talon.
WOO Chief Operating Officer Mark Flys says: "We're delighted that the MENA forum, our first in-person event in the region, has attracted such high-profile sponsors. We would also like to thank our Media Partner Campaign Middle East.

"The MENA Forum is shaping up to be a major event for Out of Home in the region, highlighting the growth of the medium in the region and the role MENA is now playing in the wider media world."

WOO's other Global Sponsors include Hivestack, Kinetic, VIOOH and Vistar Media.

WOO MENA Forum - Events & Global Sponsors

WOO MENA 2023 Media Partner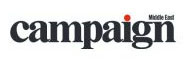 WOO Global Sponsors

---
Subscribe to our weekly OOH newsletter
LATEST INDUSTRY NEWS: focusing on the top OOH stories of the week from around the world.