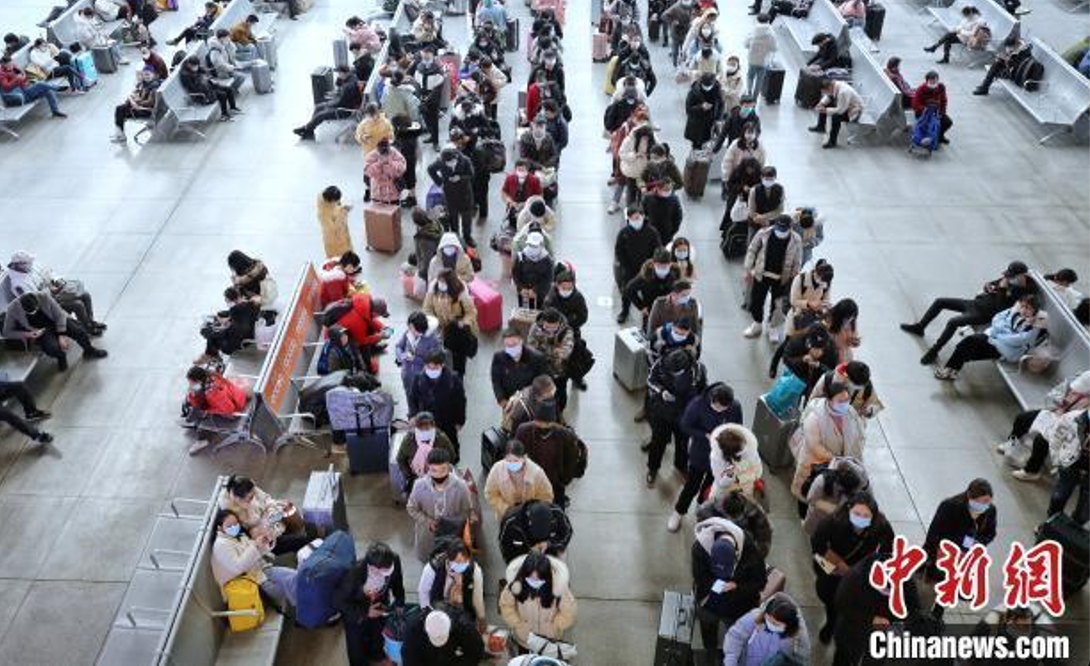 As more Chinese provinces and cities have released tightened travel guidelines, some of which are intended to dissuade migrant workers from returning to their hometowns during the upcoming Spring Festival.
Major media predict that this year's Spring Festival travel rush, which is usually the world's largest population migration, will be affected by the current epidemic control measures after the recent coronavirus resurrection in the northern region, and will reduce advertisers' willingness to invest OOH advertising in Q1 2021.
The Spring Festival transportation in 2021 starts on January 28 and ends on March 8, totaling 40 days. This year, different from previous years, is the first Spring Festival travel after the epidemic prevention and control has become normalized. Combined with the advance ticket sales and recent passenger flow changes, it is estimated that around 1.7 billion passenger trips during the Spring Festival this year, an average of 40 million passengers per day. In 2019, it decreased by more than 40%, but compared with 2020, it increased by more than 10%.
2021年中国春节旅行热潮比2019年下降40%以上
随着越来越多的中国省市发布了紧缩的旅游规范,其中一些旨在劝阻外出打工人员即将到来的春节期间返乡,全国多地倡议就地过年。
各大媒体预测,今年春节出游热潮通常是全球人口迁移最多的一次,近期北方地区冠状病毒复活后,受目前疫情控制措施影响,广告商投资2021年第一季度户外广告的意愿将降低。
2021年春运从1月28日开始,至3月8日结束,共计40天。不同于往年,今年是疫情防控常态化后的第一个春运,结合票务预售的情况以及近期客流变化情况,预计今年春运期间载运旅客17亿人次左右,每日平均4000万人次,虽然比2019年下降4成多,但与2020年相比,约增加1成多。

---
Subscribe to our weekly OOH newsletter
LATEST INDUSTRY NEWS: focusing on the top OOH stories of the week from around the world.