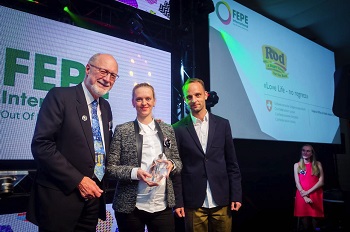 FEPE International Executive Director, John Ellery, presented the award during the Euro Effie Awards Gala in Brussels' Cercle de Lorraine business club on Tuesday.

The Award recognised their exceptional use of Out of Home as part of an integrated multimedia campaign to raise awareness of HIV and safer sex. The Out of Home executions were displayed around the country making the campaign the most talked about in Switzerland and Lichtenstein in 2014.

In only a few weeks the campaign became the number one topic in regional media and was also discussed in other countries. After three months the campaign generated publicity worth 5.2 million Swiss Francs. 80% of the target group became aware of the campaign and its message. The website received over 300,000 hits and the commercial was viewed over one million times. More than 150,000 people said yes to the love life manifesto - HIV is back on the agenda in Switzerland and Lichtenstein.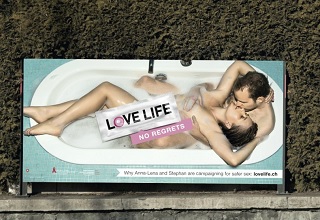 FEPE International General Secretary, Mark Flys, said: "This campaign is an outstanding example of how great creativity and skilful use of the Out of Home medium can combine to reach people and change behaviour. We hear much these days about how advertising can be a force for good in the world and the LOVE LIFE campaign absolutely exemplifies that. FEPE International is proud to be associated with such a compelling and effective Out of Home campaign."
The Euro Effies Awards are produced in partnership with Euronews and supported by the European Publishers' Council, FEPE, Procter & Gamble, AdForum, WARC, Viva Xpress Logistics, Nielsen, Bacardi-Martini and creativebrief.