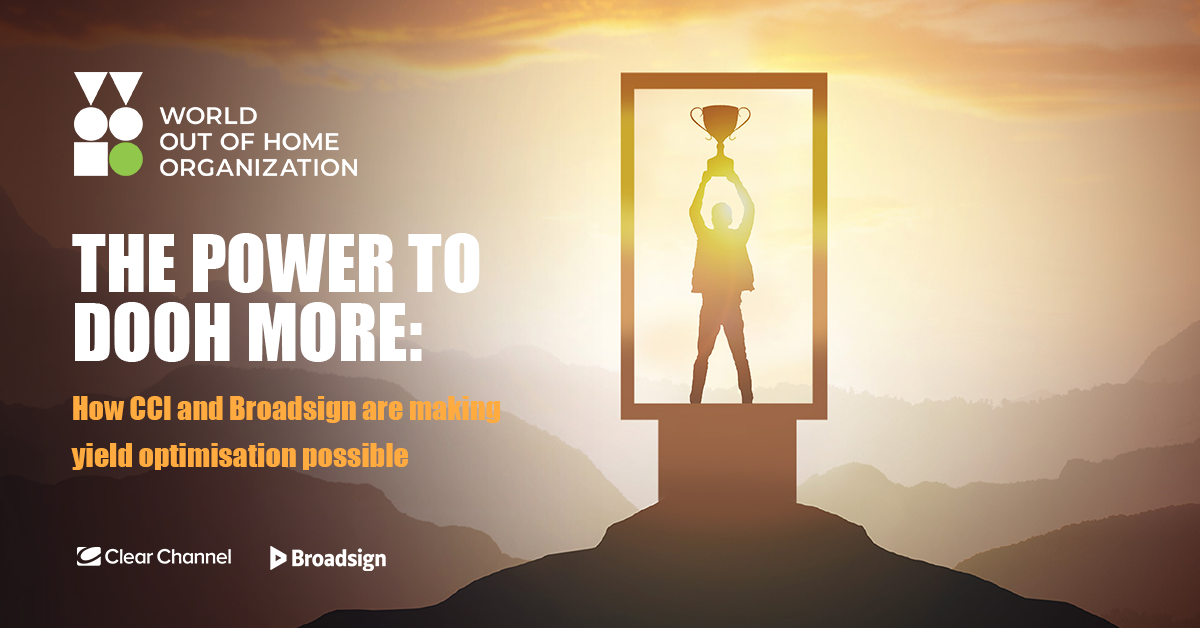 Webinar Summary
Meeting each buyer's campaign goals while also optimizing DOOH inventory yield is very challenging for media owners.
The team at Clear Channel International, with the assistance of their strategic partners, is tackling this head-on. Come and learn how they are approaching this opportunity to better serve customers by building an automated "configure, price, quote" solution. Their project should help decrease turnaround time and ensure yield optimization, as well as provide customized solutions for each customer's needs.
Speakers
Ola Reppling, Chief Technology Officer | Clear Channel International
Seamus Hunn, Senior Director of Product | Broadsign
---
Interested in becoming a member?
Fill in your details and submit the form, we will contact you shortly about membership...
---
Subscribe to our weekly OOH newsletter
LATEST INDUSTRY NEWS: focusing on the top OOH stories of the week from around the world.