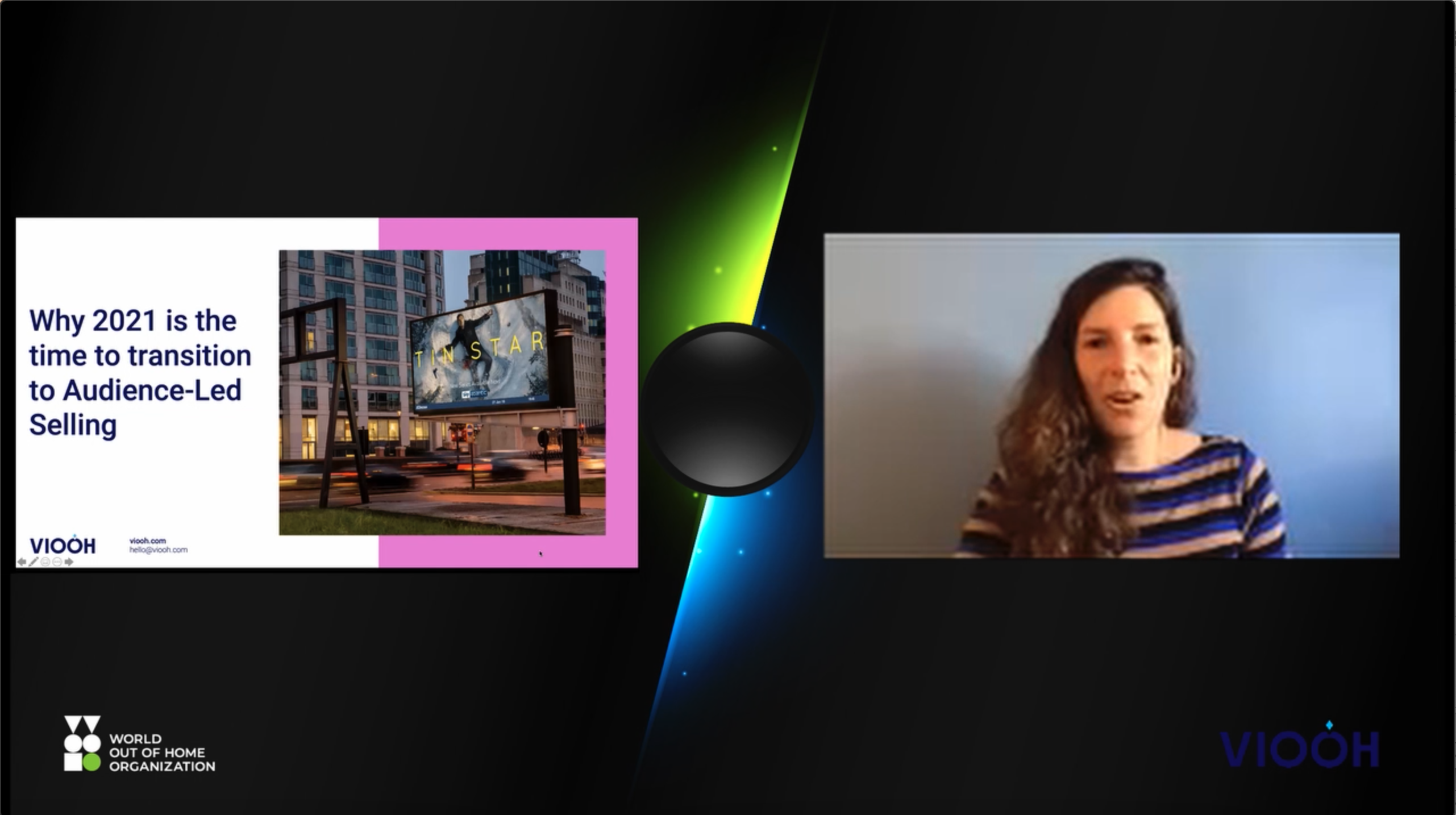 In the third World Out of Home Organization webinar of 2021, "Why 2021 is the time to transition to audience-led selling", Natalia Escribano, CCO of VlOOH, the independent SSP/exchange, gave an engaging, thought-provoking insight into selling OOH by audience in comparison with selling by environment and format, and outlined the benefits of programmatic trading in this area.
She pointed out that digital OOH is driving the recovery within the medium, with its growth heavily outperforming the rest of OOH. And with automated buying taking half the time of traditional planning cycles, she said there is a need to expand OOH to new digital buyers and programmatic budgets.
The advantages of audience led selling are, she said, that it drives incremental revenue, produces higher sell-through rates of screens and leads to better responses to audience-led briefs. And both sides win. "Media owners gain more of the target audience and more advertisers are able to use the inventory."
Escribano then outlined the benefits of Programmatic trading. Programmatic , compared with direct channels, provides greater leverage of combining mobile and digital DOOH, better measurement of campaign performance and greater transparency.
It also increases the effectiveness of campaigns for advertisers and builds greater revenue opportunities for media owners
Further benefits include trigger-led targeting, data driven decisioning and higher flexibility. Programmatic is also gaining traction among buyers, she said, with more than half of agency and advertiser executives stating that Programmatic OOH is important for both brand-led and performance-led campaigns.
Escribano cited as examples a Sony Playstation campaign which was the world's first DOOH campaign to target mobile audience segments, a Renault trigger-led campaign based on pollution levels and a Nespresso campaign driving visitors in-store by using dynamic creative and programmatic OOH.
Escribano then gave a range of suggestions to help media owner sales teams to transition to audience-led selling, from building audience-led solutions rather than expecting all targeting to be determined by the buyers to simplifying the process of understanding OOH screens by educating buyers on audience and not just format and environment.
MEMBERS CAN DOWNLOAD THE VIDEO AND THE PRESENTATION SLIDES HERE
---
Interested in becoming a member?
Fill in your details and submit the form, we will contact you shortly about membership...
---
Subscribe to our weekly OOH newsletter
LATEST INDUSTRY NEWS: focusing on the top OOH stories of the week from around the world.