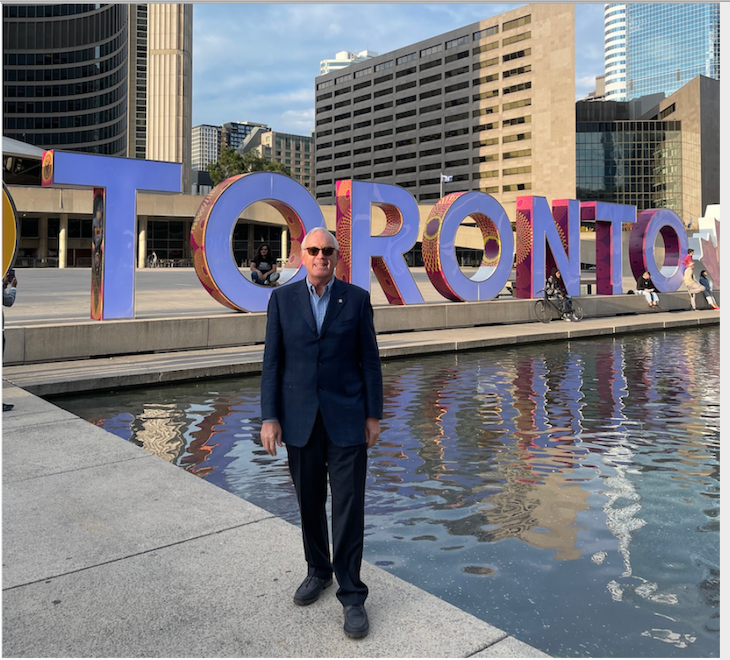 The World Out of Home Organization is hosting its first face-to-face Congress since Dubai 2019 in Toronto in May. WOO President Tom Goddard answers questions raised by WOO members about the event.

1/We've been living in a Zoom and Teams world for two years. Why do you think it is so important to meet in person in Toronto?

TG: It's true the world has changed in the pandemic and new tools of communication will continue to play a big role: instance our World Tour with virtual events for Europe and Asia. But large face-to-face events are more important than ever now, as bringing people together is the way to build relationships, explore best practice and align our vision for the industry going forward.

And it's not just the Out of Home industry: Cannes Lions next year will, I'm sure, be a big and well-attended event. In a way, we need to be together to define who we are and what we stand for.

2/Will virtual play a role in Toronto?

It may well do because it's a way of connecting with people all over the world, or in different industries, who still have a vital contribution to make.

3/What's the theme of the Congress?

The overarching theme is REUNION, But we have also identified the ten primary challenges facing the industry and the Congress program will be built around these. Recovery is obviously one; competing in an ever-more digital world is another. Clearly audience measurement and AdTech will figure as data is the marketing world's currency.

But one of the jobs of the Congress is to place Out of Home in the broadest business context. We'll be trying to give delegates and other virtual attendees a steer on the way the global business world is going and our developing role within it.

4/What are you most looking forward to?

All the above but, most of all, re-uniting with friends: the Out of Home industry is a family and that makes it unique. WOO represents media owners and agencies, tech companies and suppliers. Commercial rivalries are pushed to one side for a couple of days.

All our experience shows that we're stronger together and Toronto 2022 will be a celebration of this spirit, it's what makes us special.
The Congress takes place May 25th -27th 2022. Registration will open in the next few weeks

---
Interested in becoming a member?
Fill in your details and submit the form, we will contact you shortly about membership...
---
Subscribe to our weekly OOH newsletter
LATEST INDUSTRY NEWS: focusing on the top OOH stories of the week from around the world.