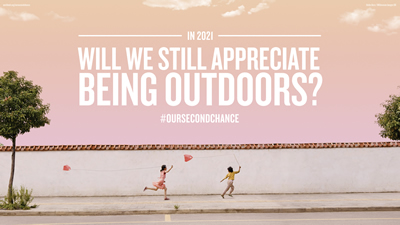 As we go into 2021, we wish all our members and other readers a much happier year than 2020 turned out to be.

Back in the summer of 2020 most of us expected a gradual recovery from the pandemic and business something like usual in the third and fourth quarters.

This happened to an extent but the second wave of the pandemic - notably new mutant viruses - set the whole world back again and we're still struggling to come to terms with this, despite the arrival of new vaccines.

But there are still some very positive things to look forward to in 2021.

Most economic forecasters - with a Covid-19 caveat - are predicting a global economic recovery of around six to eight per cent. Global ad spend is forecast to achieve slightly more than this although any increase will be, of necessity, patchy geographically.

Out of Home was hit hard by the virus with traffic levels decreasing dramatically in its early stages and the world's great cities often deserted. There has been, though, a gradual recovery as economic activity has moved elsewhere - much more local shopping for example - and traffic flows accordingly. Air travel and airport advertising remain of particular concern.

But the global Out of Home industry rallied in 2020, with all sectors of the industry (media owners, national associations and specialist agencies) coming together to discuss these pressing matters and combining to share best practice and advice. WOO played a pivotal role in this.

The OOH industry moved on to the front foot with two major global campaigns - #SendingLove from Talon and Grand Visual and #OurSecondChance from the World Out of Home Organization - sending support to an embattled and frightened world and also demonstrating the power of OOH as a truly global medium.

There will be more such initiatives in 2021. Among these will be WOO's replacement of the scheduled Congress in Toronto with a World Tour, a number of events bringing the OOH world together online or, as we hope, eventually in person. Toronto is rescheduled for 2022.

So, there is much to look forward to including - fingers crossed - a more normal world as the various vaccines roll out and bring the pandemic to a close.

We wish all our readers a happier and prosperous 2021.