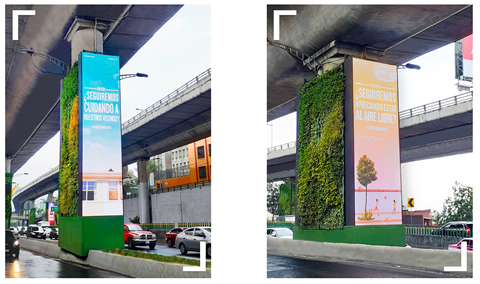 The World Out of Home Organization's #OurSecondChance campaign is now running in well over 50 countries worldwide, putting it well on track to be the global Out of Home industry's biggest-ever campaign. (Via Verde displays in Mexico City pictured).
The campaign, from creative agency New Commercial Arts with planning and distribution from Grand Visual, is now being extended through September as even more media owners worldwide join in.
WOO's Mark Flys says: "#OurSecondChance has become an industry phenomenon with a major presence in many of the world's Out of Home markets.
"Once again we'd like to thank all the media owners, national associations and other contributors - not least our two wonderful agencies - for their tremendous efforts and support. This has been a truly gratifying experience and, as the global Out of Home market moves firmly into recovery, an example to everyone (inside and outside the industry) of the power and potential of this wonderful medium."
Click here to look at are continually expanding photo gallery highlighting some of the latest examples of #OurSecondChance form around the world of OOH