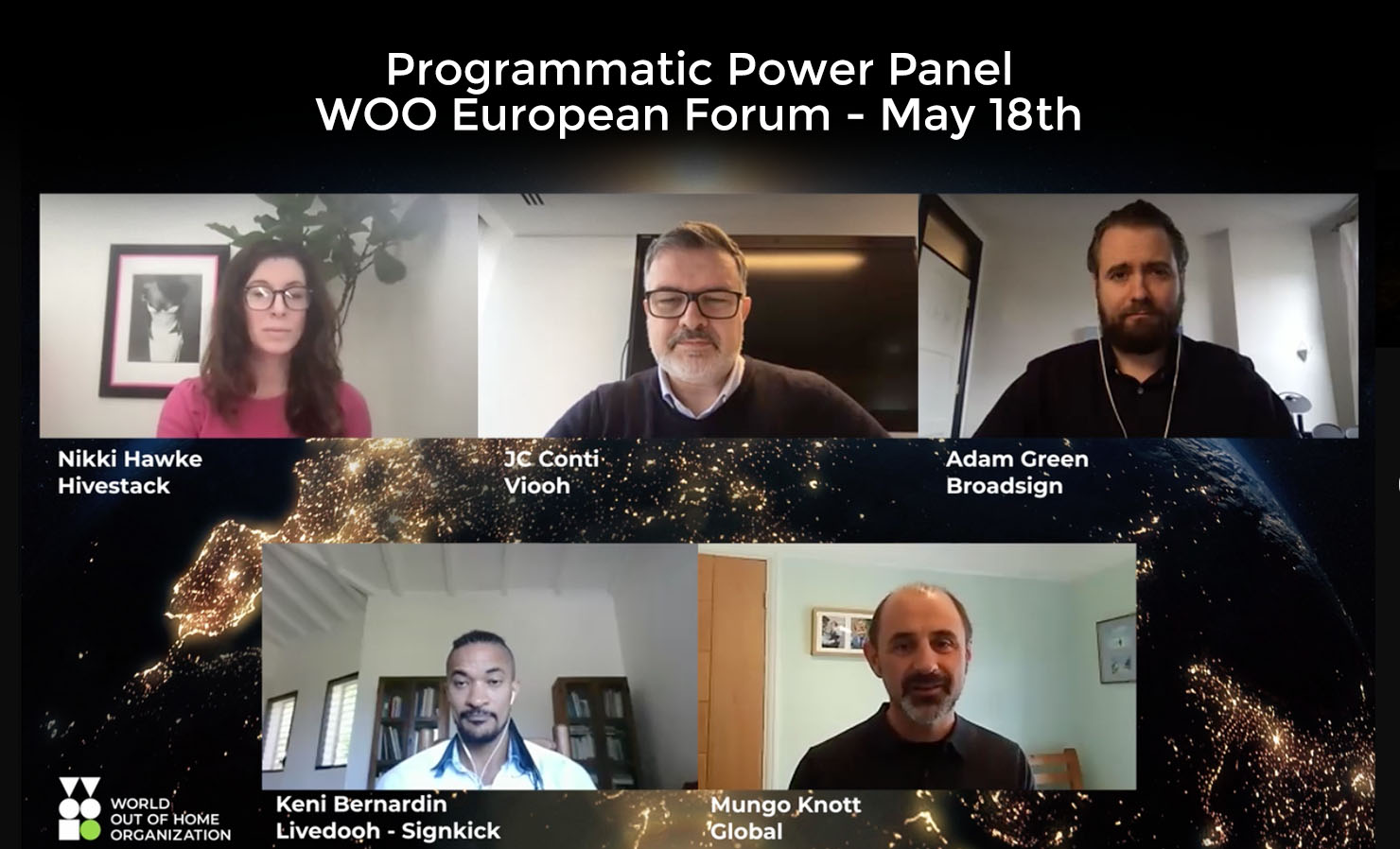 Interested in programmatic OOH? Then watch here the World Out of Home's European Forum Programmatic Power Panel moderated by Mungo Knott, Commercial Platform and Product Director - Outdoor at UK media giant Global. Click here to watch.
Joining Knott on this industry-leading panel are Adam Green, SVP GM Programmatic platforms at Broadsign, Hivestack CMO Nikki Hawke, JC Conti, CEO of VIOOH and Keni Bernadin, CEO of LiveDOOH Signkick.
The panel tackled a number of important questions around the growth of programmatic including why some markets are adapting quicker than others and why the promise of programmatic is only just coming to fruition. It also looked at how can common standards make it easier to bring together multiple media owners, DSPs and SSPs into an effective technical ecosystem as well as what measures would accelerate the industry's provision of and attraction to clients of programmatic inventory?
The panel was an unmissable end to the European Forum.
---
Interested in becoming a member?
Fill in your details and submit the form, we will contact you shortly about membership...
---
Subscribe to our weekly OOH newsletter
LATEST INDUSTRY NEWS: focusing on the top OOH stories of the week from around the world.