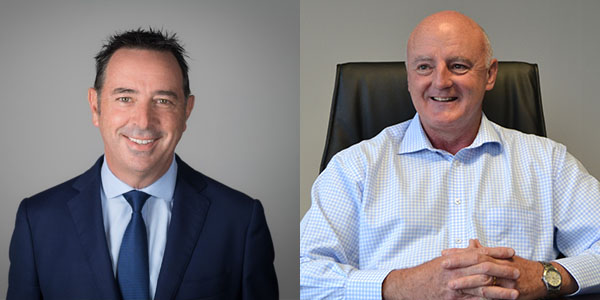 Dave Roberts, CEO of Primedia Outdoor in Africa since 2012 and Australia's Charles Parry-Okeden have joined the World Out of Home Organization global board. Parry-Okeden is a co-founder of of Executive Channel (ECN), now owned by oOH! Media, and Australian Media Channel Pty Ltd (Media i & MI-3).
He is Global CEO of Executive Channel Holdings Pty Ltd (ECH) and independent Chair of Australia's Outdoor Media Association (OMA.)
Roberts has built Primedia Outdoor into one of Africa's leading media companies with over 20,000 classic screens in nine African countries and a growing digital Out of Home network. During his tenure as CEO Primedia has acquired related companies Comutanet, Spectrum and PrimeMall.
WOO President Tom Goddard says: "Dave and Charles are two experienced and highly capable entrepreneurs who have driven Out of Home to new heights in two of the world's most important markets. They will be exceptionally valuable additions to the WOO global board and the work we do for all our members."
---
Interested in becoming a member?
Fill in your details and submit the form, we will contact you shortly about membership...
---
Subscribe to our weekly OOH newsletter
LATEST INDUSTRY NEWS: focusing on the top OOH stories of the week from around the world.