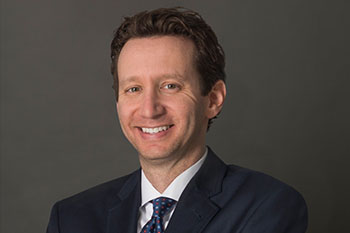 The first in the World Out of Home Organization's 2021 webinar calendar will be 'Recovery and Opportunity' with industry expert Mark Boidman. It will be held on March 4 at 1pm GMT and is for WOO members only. Registration details below.
Boidman is Managing Director/Head of Marketing & Media Tech Services at New York investment bank PJ Solomon. An acknowledged industry expert, specializing in M&A and strategic activiy, he is well known to WOO members having spoken at Congress on several occasions.
Boidman says: "This is a great opportunity to bring WOO members up to date on Out of Home industry prospects as we see them in what will, initially, be a challenging year but one full of opportunity. One of the benefits of the new Zoom era is the ability to communicate more regularly and I look forward to hearing the views of WOO members as well as sharing my own."
'Recovery and Opportunity' will be moderated by WOO president Tom Goddard and there will be opportunities for questions following Boidman's presentation.
Goddard says: "there is no better person than Mark to launch our 2021 calendar of webinars and, as ever, he's been more than generous with his time, effort and expertise.
"We plan to hold these on a bi-monthly basis throughout 2021 and further details will be announced shortly. The webinars are part of an ambitious WOO programme which also includes regular monthly calls with members, quarterly calls with national associations and three regional Congresses covering Europe, Asia and, in Q1 of 2022, Africa."
Please note the Webinar is for members only. If you are interested in becoming a member please fill in the box below.

---
Interested in becoming a member?
Fill in your details and submit the form, we will contact you shortly about membership...
---
Subscribe to our weekly OOH newsletter
LATEST INDUSTRY NEWS: focusing on the top OOH stories of the week from around the world.