WOO GLOBAL FORUM LISBON JUNE 2023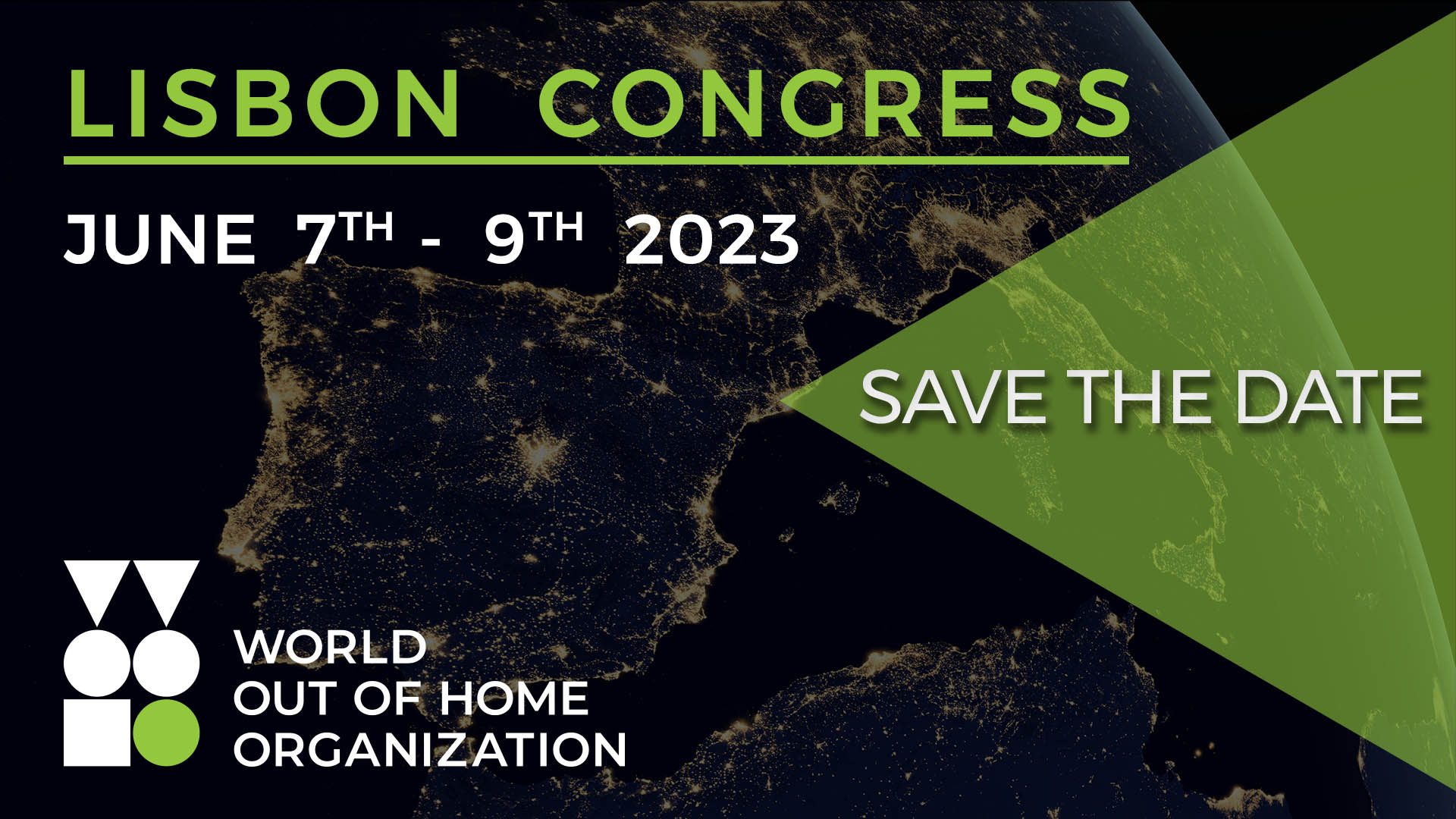 2023 World Out of Home Organization Global Congress set for Lisbon June 7-9
The 2023 World Outdoor Organization Global Congress is scheduled for Lisbon, Portugal on June 7-9 at the Epic Sana hotel and conference centre in the heart of the city. The Congress includes an opening reception, one and a half packed days of presentations and a full social programme including the annual Awards Presentation and Gala Dinner.
READ »
WOO MENA FORUM FEBRUARY 2023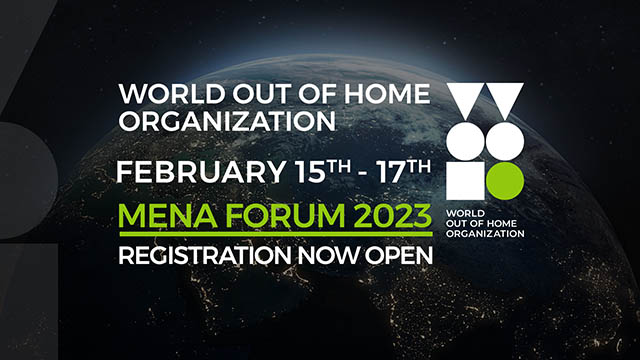 World Out of Home Organization first in-person MENA Regional Forum NOW OPEN FOR REGISTRATION
The World Out of Home Organization's first in-person MENA Forum will take place February 15-17, 2023 (Wednesday - Friday) in Dubai UAE. This follows WOO's first post-pandemic in-person Global Congress in Toronto and our first in-Person APAC Forum in Kuala Lumpur in October as well as building on the success of virtual Forums for Europe, Asia and Africa in 2021 and early 2022.
READ »
OPINIONS
Purpose-driven advertising is key as consumers shift towards more intentional spending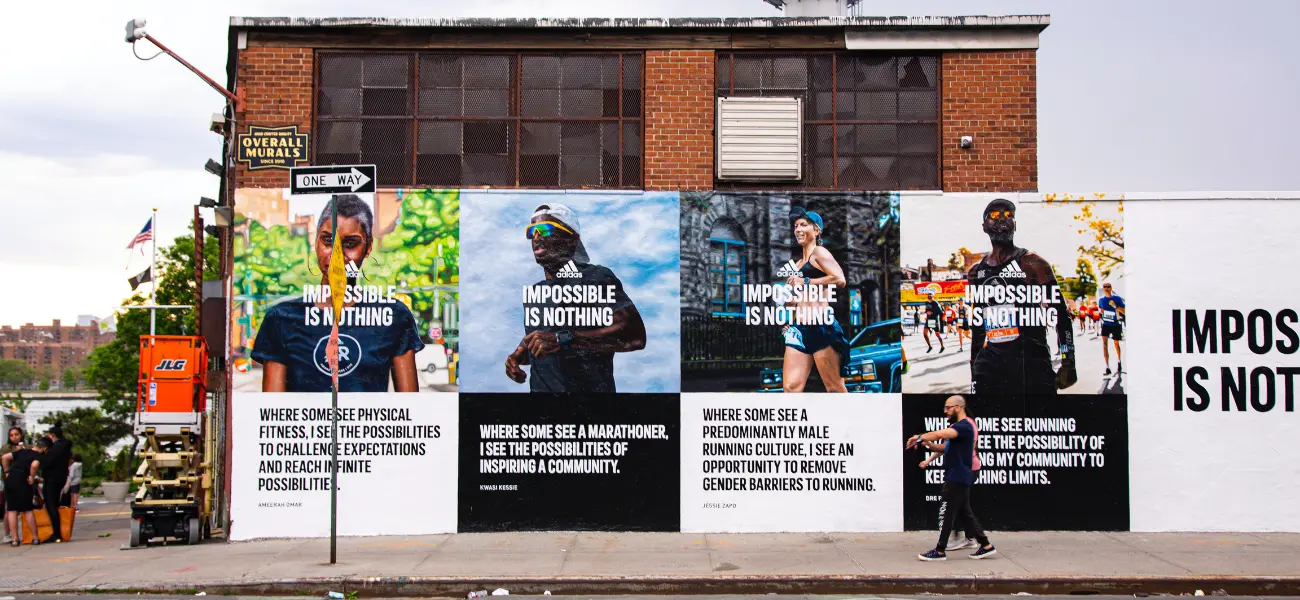 The past few years have been filled with social, economic, and environmental changes that have caused a significant shift in consumer shopping habits. People of all ages have been re-evaluating how they spend and save their money, and it's only expected to amplify as we head toward a recession.
READ »
Why digital out of home is an essential force in today's media mix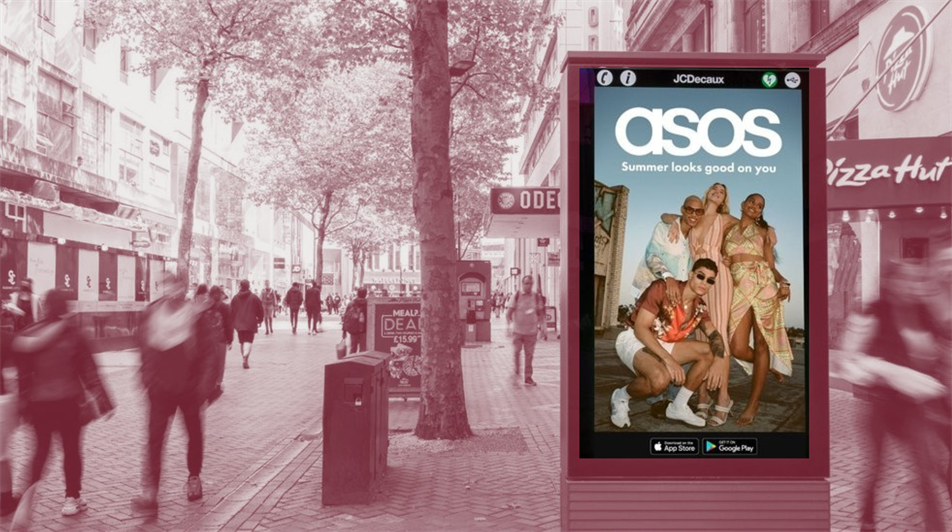 Broadcast TV has been a hot topic in the industry of late. There's been a lot of discussion about its impact in the modern media mix, especially after recent reports, such as the one from Ofcom, suggesting that the under-24s watch seven times less broadcast TV than the over 65s, and two-thirds less than they did 10 years ago
Read »
Marketers Are Changing How They Think About OOH - Here's Why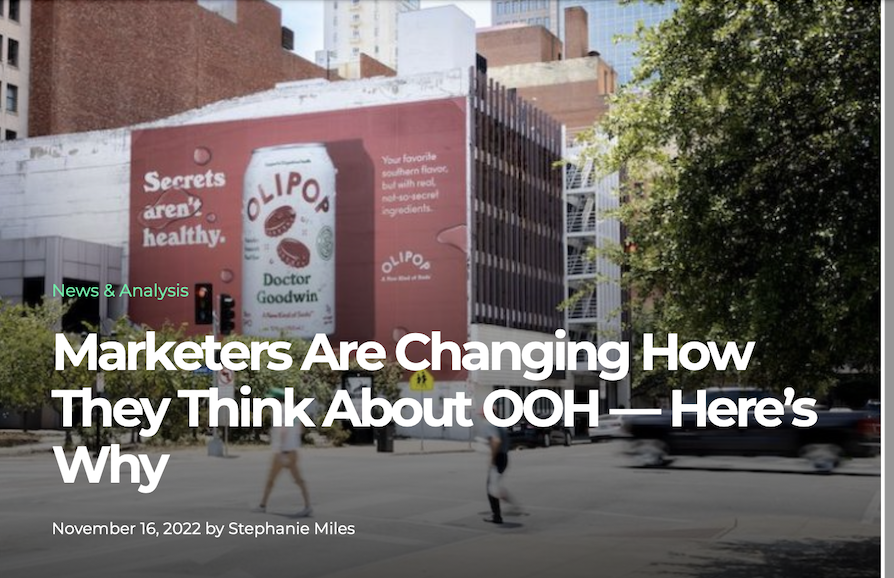 A new report from Reveal Mobile details how a range of OOH campaigns performed in real-world settings. The report paints a clear picture of what's possible in OOH measurement and how OOH media can be used to drive customer acquisition and activation.
Read »
2023: Time for a genuine reset. New rules of engagement in OOH in 2023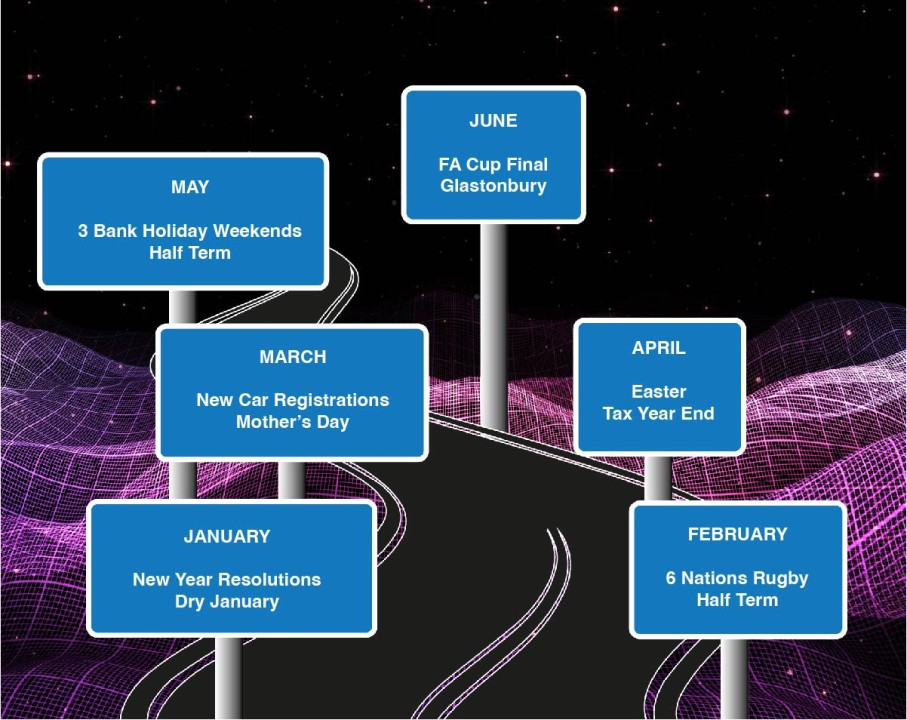 There's no question we've seen a major social readjustment in the past year or so, reflecting change enforced and stimulated by the pandemic, and now the economy. Whilst we've sort of returned to normal, we have actually landed with a very different outlook and the entrenchment of new behaviours.
Read »
How to create an effective Media Strategy

There's no doubt that out-of-home (OOH) advertising has enjoyed exceptional growth of late, especially as it recovers from the impact of the Coronavirus pandemic and its associated lockdowns. To this end, the total OOH ad spend in the UK recently peaked at £901 million, while this figure is poised to grow by a staggering 31.5% by the end of 2022.
Read »
Sustainable, inclusive innovation fuels India's DOOH renaissance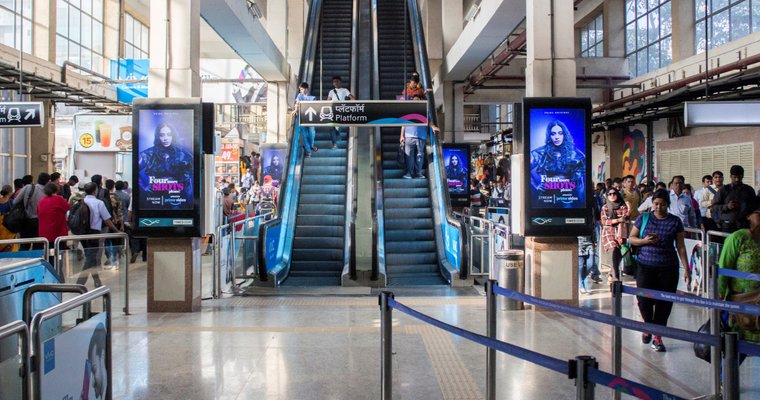 Aman Nanda joined Digital Signage Today for an exclusive email interview to explain the rise and future of DOOH in India, which is a leading emerging market for digital signage and marketing.
Read »
ENVIRONMENT AND SUSTAINABILITY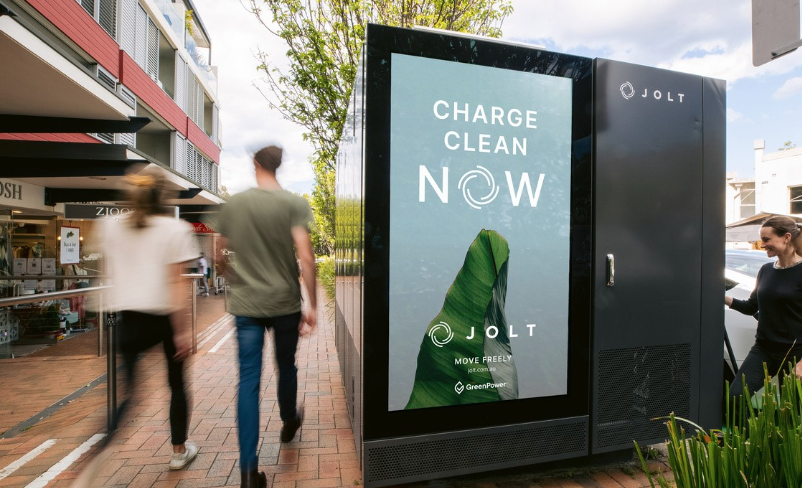 JOLT, PHD & Audi Deliver Australia's First Carbon Negative Media Campaign
JOLT is the only media provider in Australia to have third-party verification through the world-leading greenhouse gas crediting program Vera Verified Carbon
Standard (VCS). It has joined forces with 'Clean Futures' launch partner Audi, who utilises JOLT's out-of-home network to connect with high-quality, pioneering and engaged audiences.
Read »
DATA AND MEASUREMENT
QMS neuroscience study and DOOH awareness and memory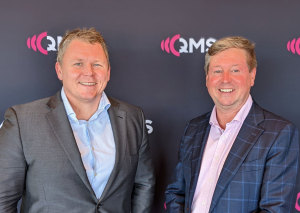 QMS has released the results of its latest neuroscience study, revealing that digital out-of-home (DOOH) can create impact across the entire sales funnel, from awareness and consideration to purchase and advocacy.
Read »
Seedooh brings new level of transparency for cinema campaigns with a world first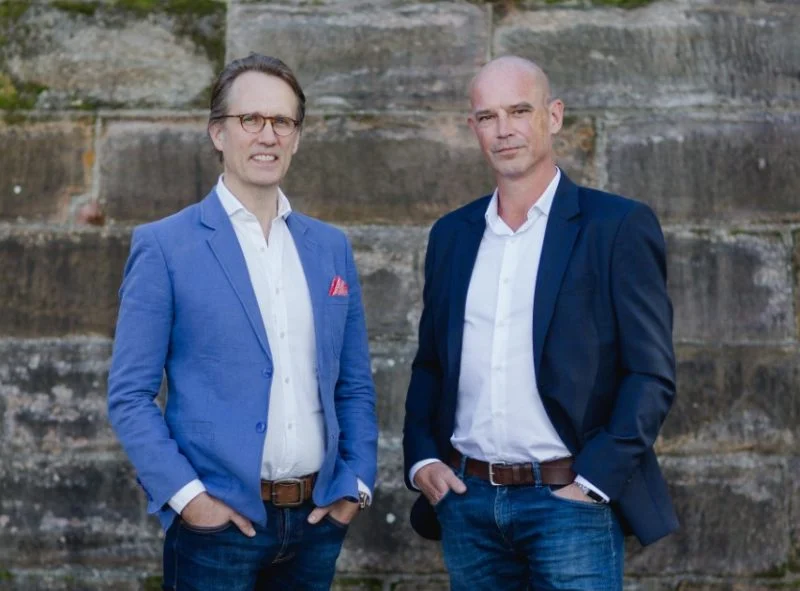 Seedooh has launched the world's first independent cinema-based ad verification technology, bringing a new level of transparency to cinema advertising in Australia and New Zealand. This comes at a time when cinema advertising across Australia and New Zealand is experiencing the strongest post-COVID ad spend resurgence of all media.
Read »
Targeting new Retail behaviours this Christmas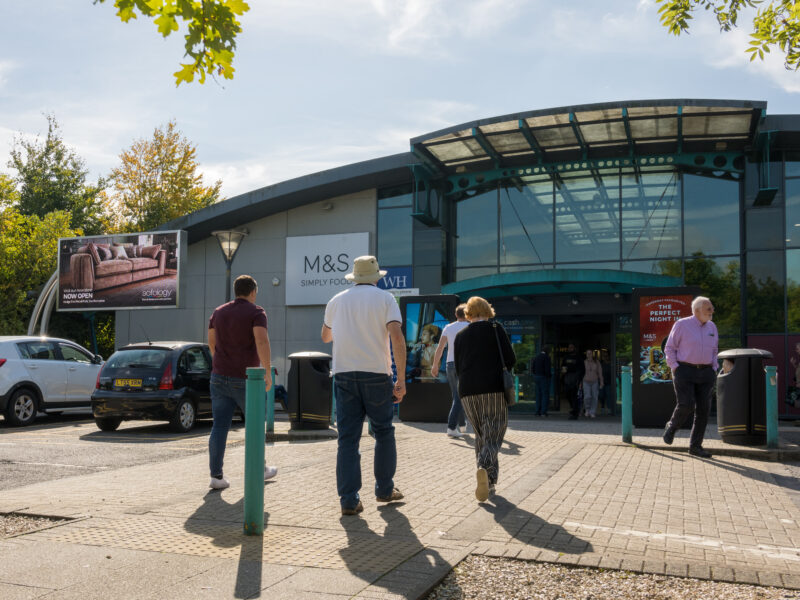 A series of trends is shaping new behaviours among consumers in Britain, and this will have a fundamental effect on Q4 retail and advertising trends. As the cost-of-living crisis continues to take its toll and optimism surrounding household finances nosedives, footfall to shopping centres and high streets has fallen, notably declining below 2019 levels.
Read »
ECN and BlueZoo partner to expand accurate & auditable audience measurement for DOOH Office advertising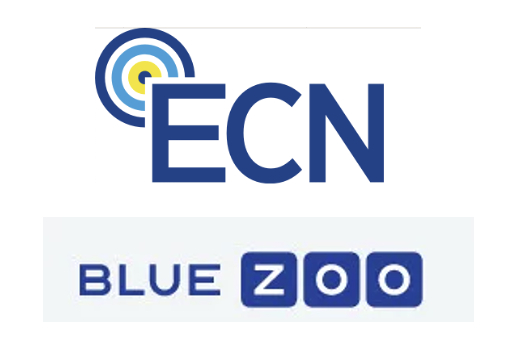 Executive Channel Network (ECN), a world-leading Digital Out of Home (DOOH) office media publisher, today announced its collaboration with BlueZoo, an innovator in OOH audience measurement, to accurately measure opportunities-to-see in ECN's core operating markets in the UK, France, and Germany.
Read »
PROGRAMMATIC AND AUTOMATION
Programmatic digital out of home: How to get started and deliver results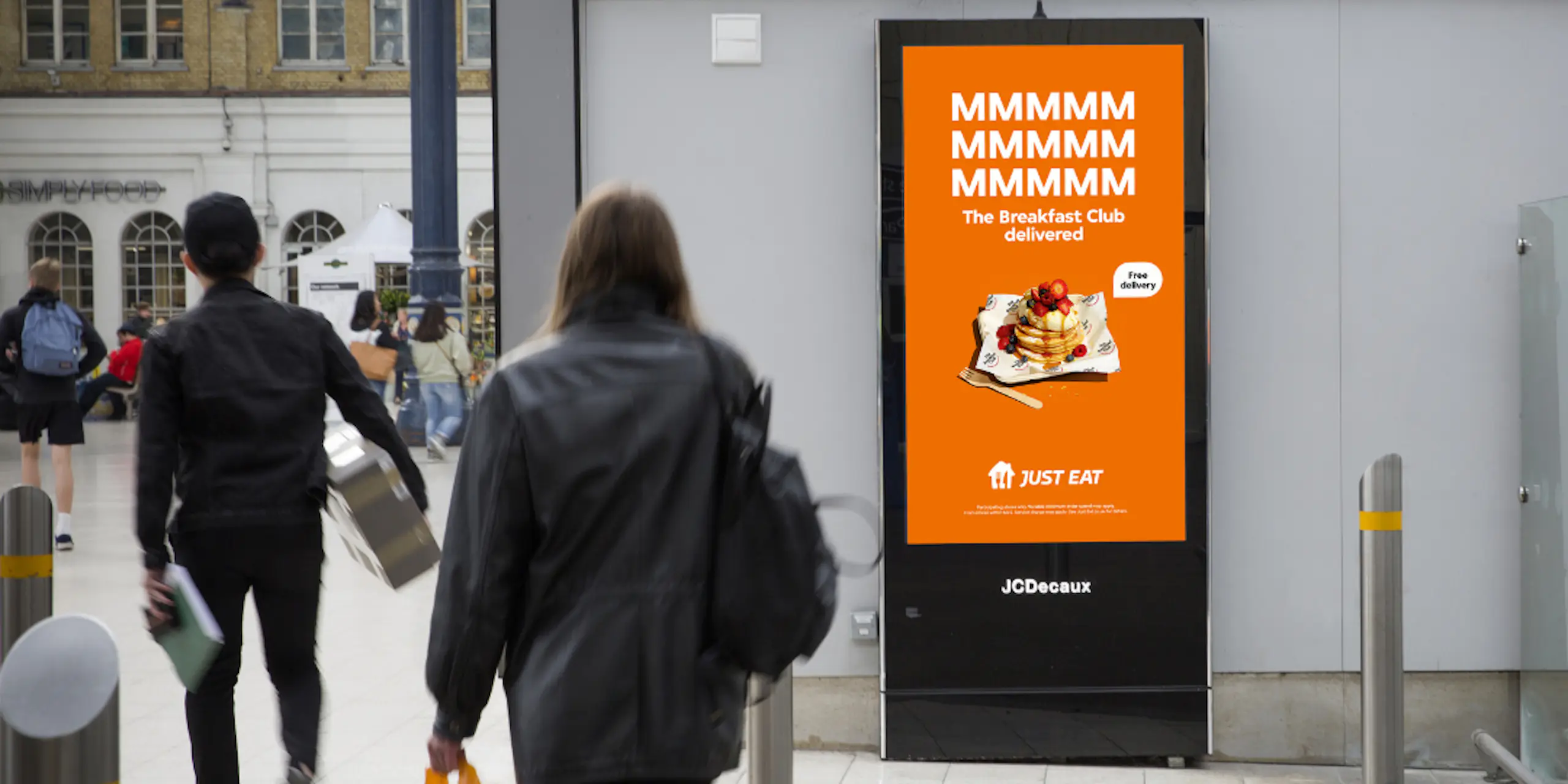 Programmatic online advertising enables marketers to effectively reach their desired audiences, at scale, with minimum wasted spend thanks to sophisticated targeting, precision at scale, and bidding tactics.
Read »
Top 3 tips to effectively utilize programmatic DOOH in 2023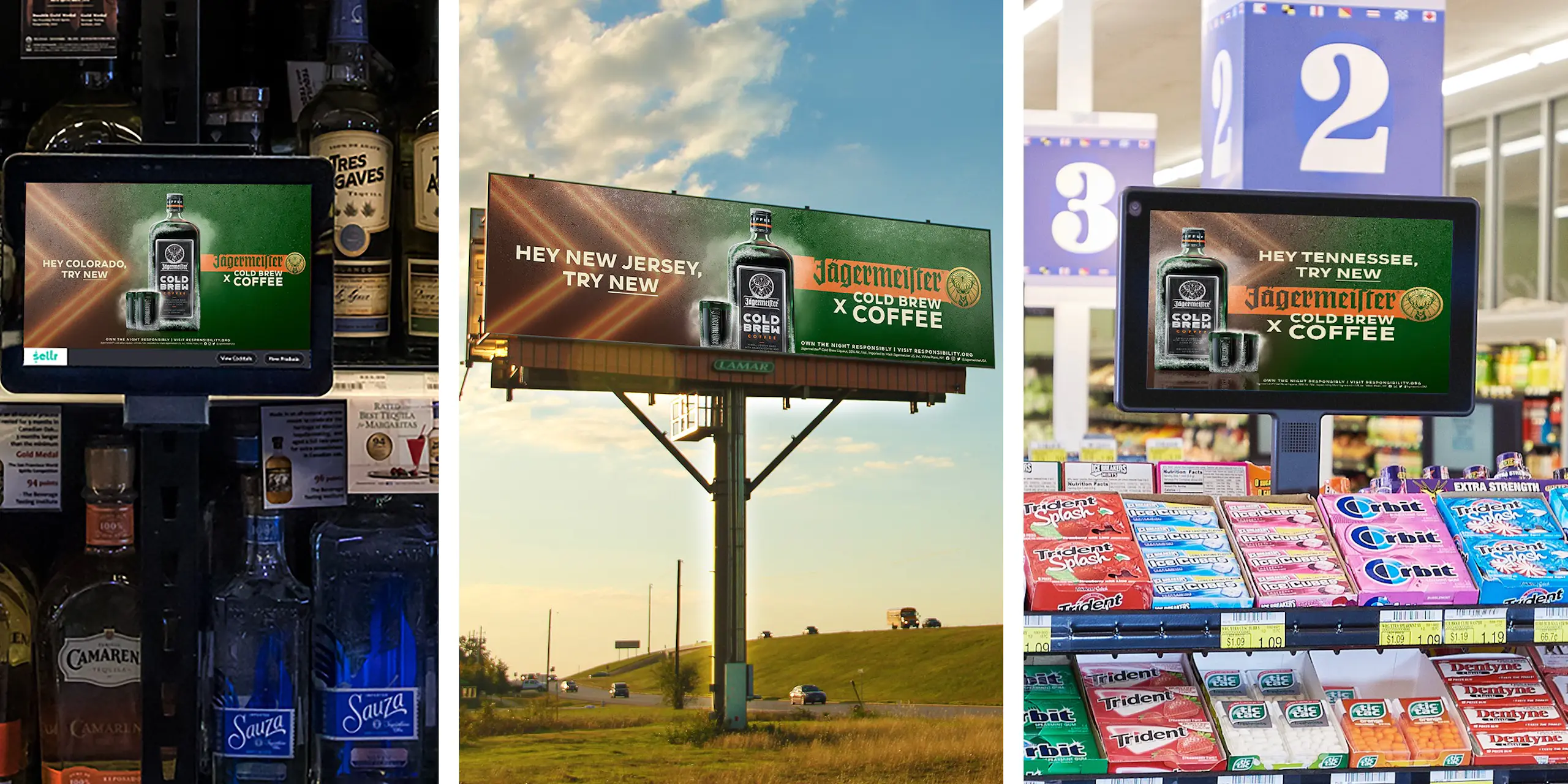 As the year comes to a close, it's likely brand marketers and agencies are putting the finishing touches to their 2023 media plans. But before you consider your strategies for Q1 signed, sealed and delivered, it's crucial you don't lose sight of one of the most promising advertising opportunities of the year: programmatic digital out-of-home (DOOH).
Read »
OOH ad operator Statements Media launches 'Canada's first network of digital ad displays' on Toronto taxicabs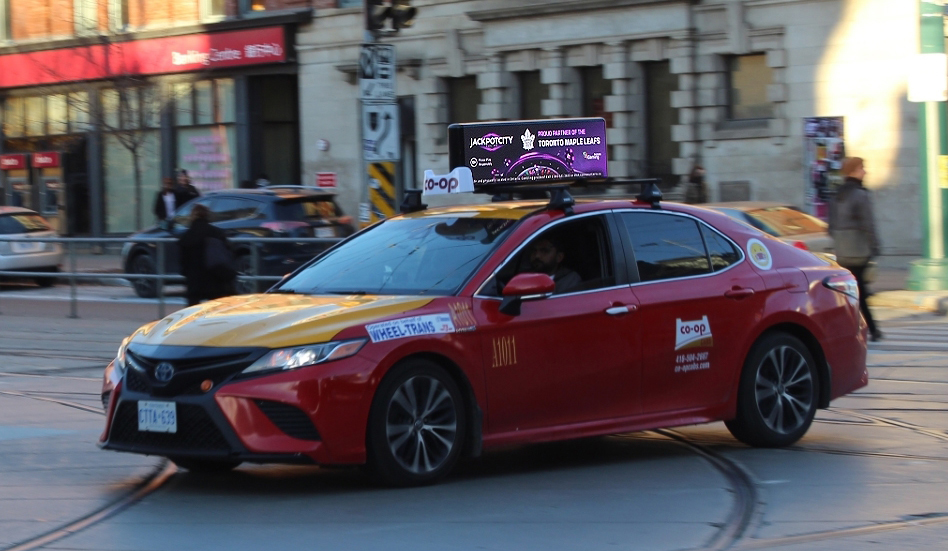 Statements Media has exclusively licensed the proprietary hardware and software from Firefly. The initial deployment of 100 digital screens on the rooftops of Toronto taxicabs will be completed by November 30.
read »
Hivestack, Quotient Partner to Enable Global Programmatic DOOH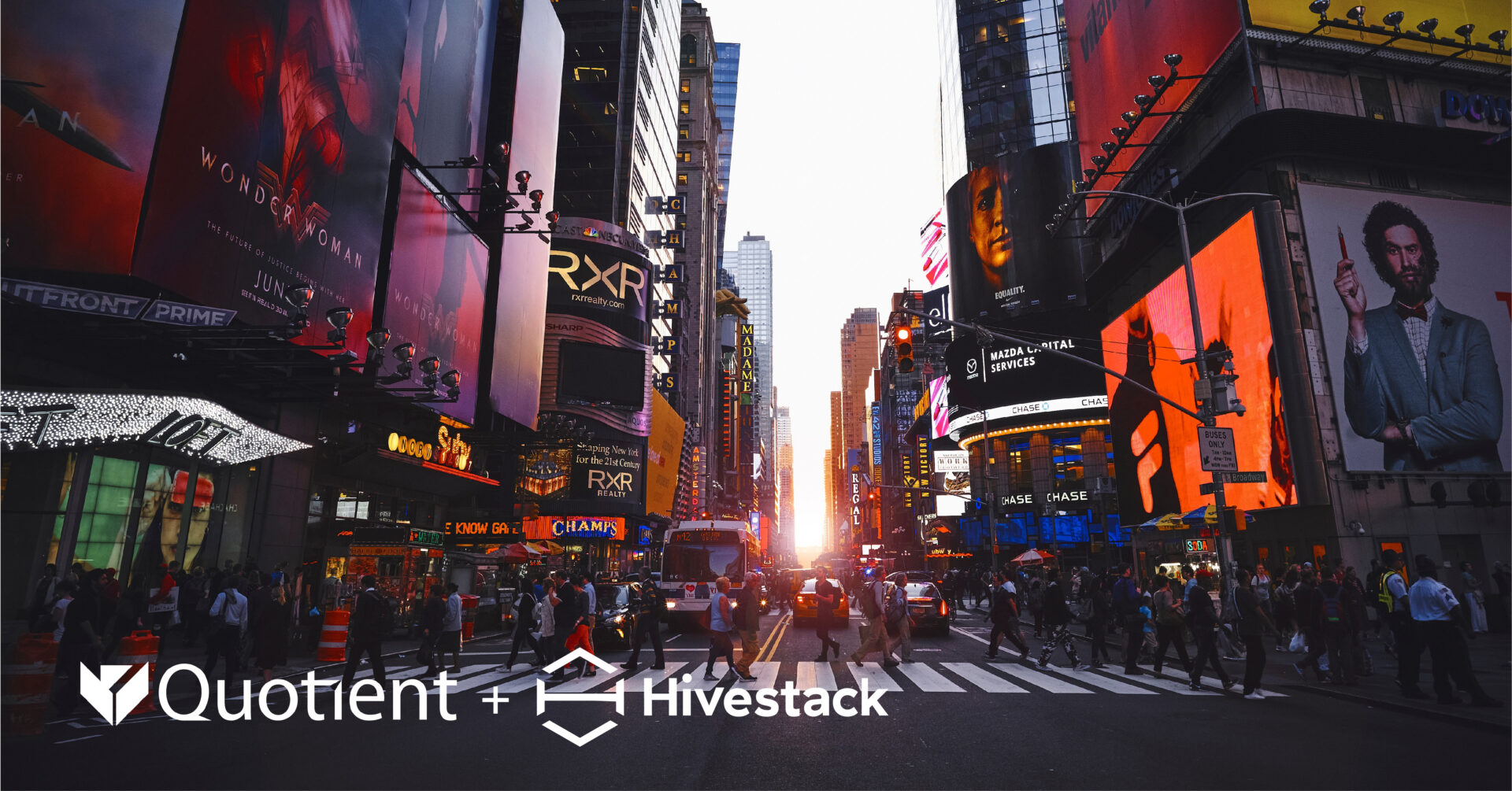 Hivestack, a world-leading, independent, programmatic DOOH ad tech company, and Quotient will connect their leading technologies to enable premium, programmatic DOOH cross-channel media campaigns on a worldwide scale.
READ »
TECHNOLOGY
How AR (Augmented Reality) is Changing the Game for Outdoor/OOH Ads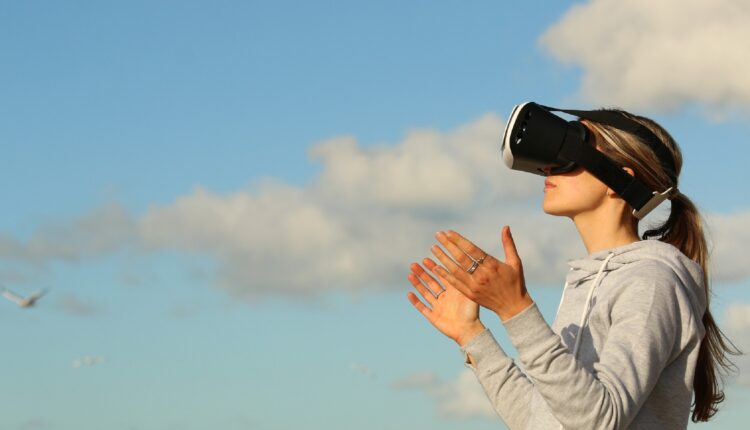 Outdoor advertising is constantly fueled by advanced technologies. From simple and stagnant OOH ads, we have OOH ads powered by augmented reality; they are more interactive, captivating, and easy to share on social media as well.
Read »
'Eflag is a powerful AI platform that transforms any normal CCTV camera into a video analytics engine'

As a multi-format pan-India OOH network, Signpost India engaged with a multitude of advertising requirements that had the precise requirement of size, shape, location and duration – all curated in the hope to reach out to the exact target audience based on the unconventional assumption that the locations chosen to connect with the brand's TG.
READ »
CAMPAIGNS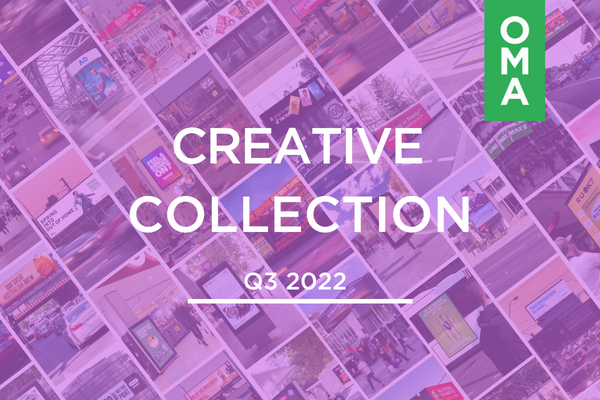 The Outdoor Media Association's Creative Collection is a competition to acknowledge, celebrate, and reward the best Out of Home advertising campaigns in Australia.
Read »
3D DOOH campaign by 12-year-old creative director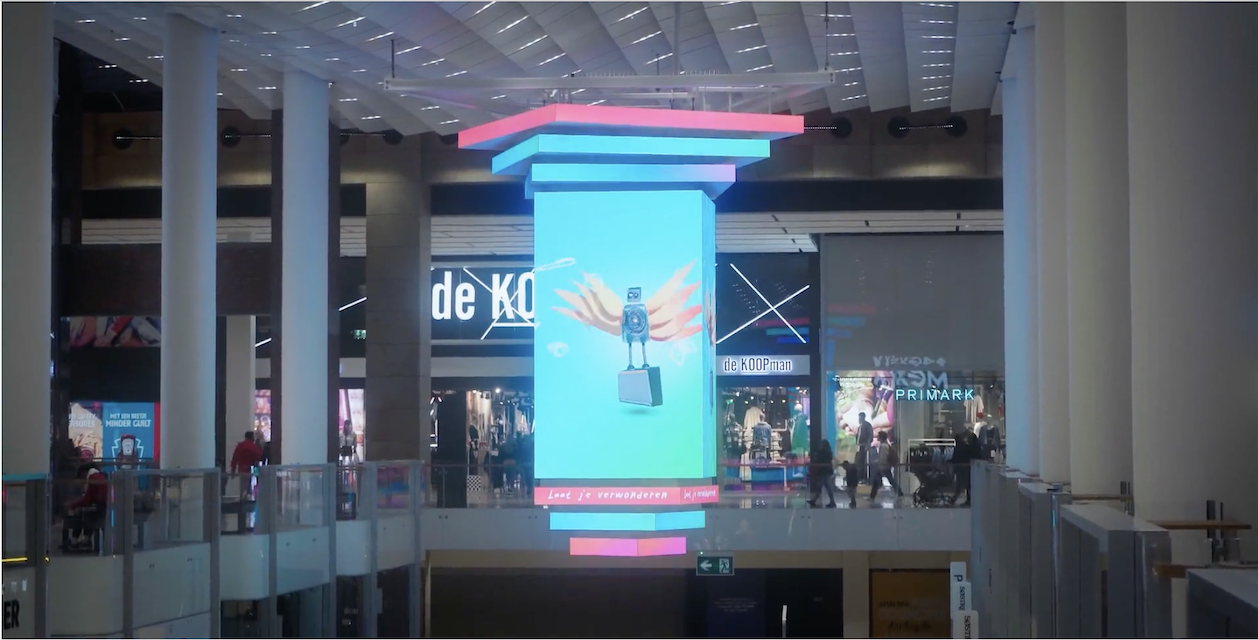 Actively involving children in high-quality media, that is what Cinekid is all about. Utrecht is hosting Cinekid Festival's colourful and innovative 3D digital Out of Home campaign.
reaD »
WOO GLOBAL DATABASE
The WOO global database holds all our information gathered on research, legislation, case studies and general industry data, organised by country. All documents are available for members to download in pdf format.