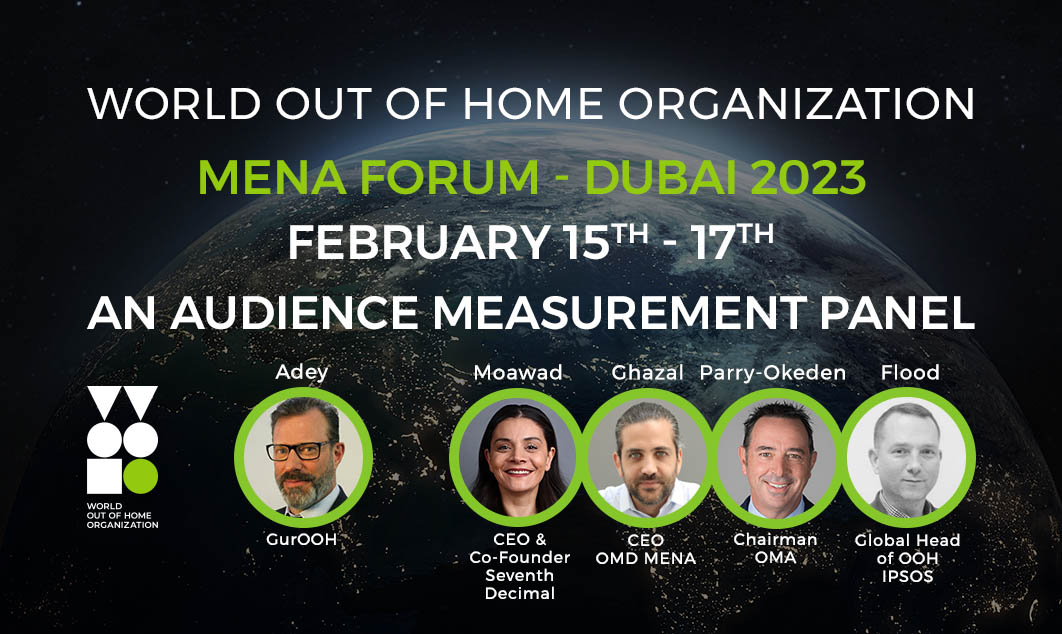 The World Out of Home Organization has announced a top Audience Measurement panel for WOO's first in-person MENA Forum, which will take place from February 15-17, 2023 (Wednesday - Friday) in Dubai UAE.
The panel will represent both regional and international measurement suppliers and their clients, discussing the current and future development of OOH audience metrics and the key drivers for delivering those metrics. Join us as we hear from Saleh Ghazal – CEO OMD MENA, Maud Moawad – CEO and Co-Founder of Seventh Decimal, alongside Mark Flood - Global Head of OOH at Ipsos, and Charles Parry-Okeden - Chair of the OMA in Australia, moderated by Gideon Adey WOO Measurement Consultant.
The panel will delve into the benefits of audience measurement avoiding any methodological discussion – how measurement helps OOH compete and compliment other media channels; how metrics can feed into attribution and econometric models; where comparability within OOH allows better understanding of value; and where it brings the medium linguistically into the mainstream with other media – driving value to OOH.
The OMA experience of using OOH metrics for many years in Australia gives context to how audience measurement has delivered in that market. Currently developing the next iteration of modelling (MOVE 2.0), to deliver against the future of advertiser's needs, with Ipsos as their research partner. Ipsos can speak to how they are addressing those needs for Australia, with a view over several OOH audience currencies and how data is applied in different markets.
The UAE is at a different part of the measurement journey with a recently launched OOH currency, we will hear of the challenges, and solutions in delivering credible data to the market from Seventh Decimal.
Saleh Ghazel brings the panel an overarching view of client needs from a strategic and media selection perspective - within the whole media and communications mix. How measurement delivers a better understanding and utilisation of OOH for advertisers – what their client's needs are from OOH, and the current and future challenges for our industry - measurement challenges for OOH to address.
Click here for a Forum overview.
WOO MENA Forum - Events & Global Sponsors

WOO MENA 2023 Media Partner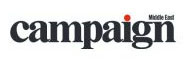 WOO Global Sponsors

---
Interested in becoming a member?
Fill in your details and submit the form, we will contact you shortly about membership...
---
Subscribe to our weekly OOH newsletter
LATEST INDUSTRY NEWS: focusing on the top OOH stories of the week from around the world.