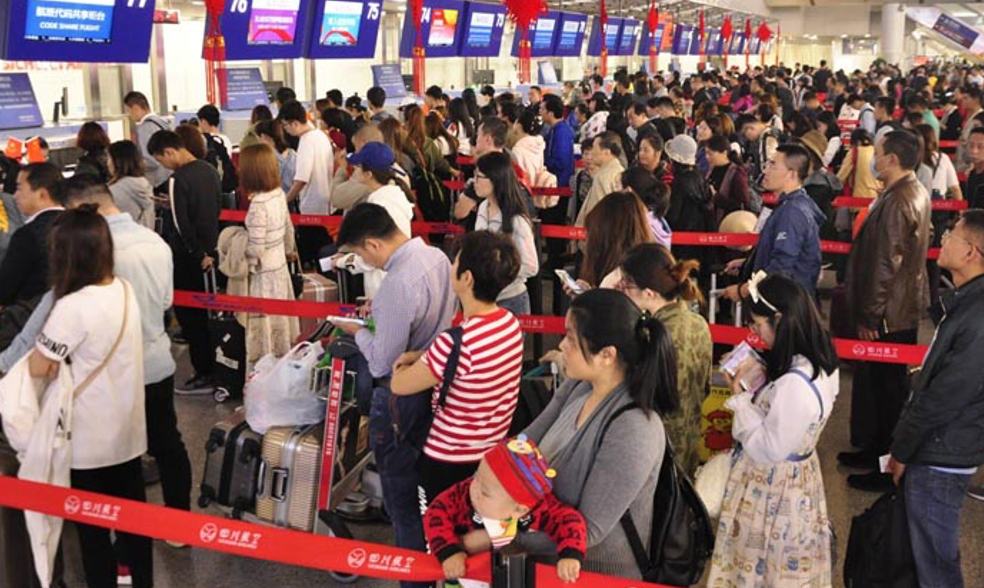 After the effective results of epidemic prevention, the number of China domestic flights has shown a trend of recovery. As of September, civil aviation has completed passenger traffic of 47.939 million passengers, which has recovered to 87.5% of the same period last year. Among them, domestic routes have completed passenger traffic of 47.75 million. It recovered to 98.0% of the same period last year.
Benefiting from the continuous recovery of the domestic civil aviation market, the airport advertising industry has recovered. The growth of the airport media audience will help the willingness of airport advertising in the fourth quarter.
Besides, Chengdu Tianfu International Airport completed its test flight on November 3. The airport is a key development plan for the western region and will become the second largest airport in China and the fourth national-level international aviation hub in China. Chengdu will become the third city in China after Shanghai and Beijing, and the only city in the Midwest with two international airports.
Test operation of aircraft at the new airport at Chengdu will begin in December, the operating company and airlines said, ahead of opening around the middle of 2021.
中国机场广告市场再度起飞
在防疫有效成果后,中国国内航班执行量呈现出恢复增长的趋势,截止9月,民航完成旅客运输量4793.9万人次,恢复至去年同期的87.5%,其中,国内航线完成旅客运输量4775万人次,恢复至去年同期的98.0%。
受益于国内民航市场的持续回暖,机场广告行业随之复苏。机场媒体受众规模随之增长,有助于第四季度机场广告投放的进一步推进。
此外,成都天府国际机场已于11月3日完成首航。该机场为西部发展重点计划项目,将为国内第二大机场、跻身为中国第四个国家级国际航空枢纽。成都将成为继上海、北京后中国第3座、中西部唯一一个拥有2座国际机场的城市。
运营公司和航空公司表示,飞机在中国成都新机场的试运行将于12月开始,并于2021年中旬左右开放。
Rc_11122020