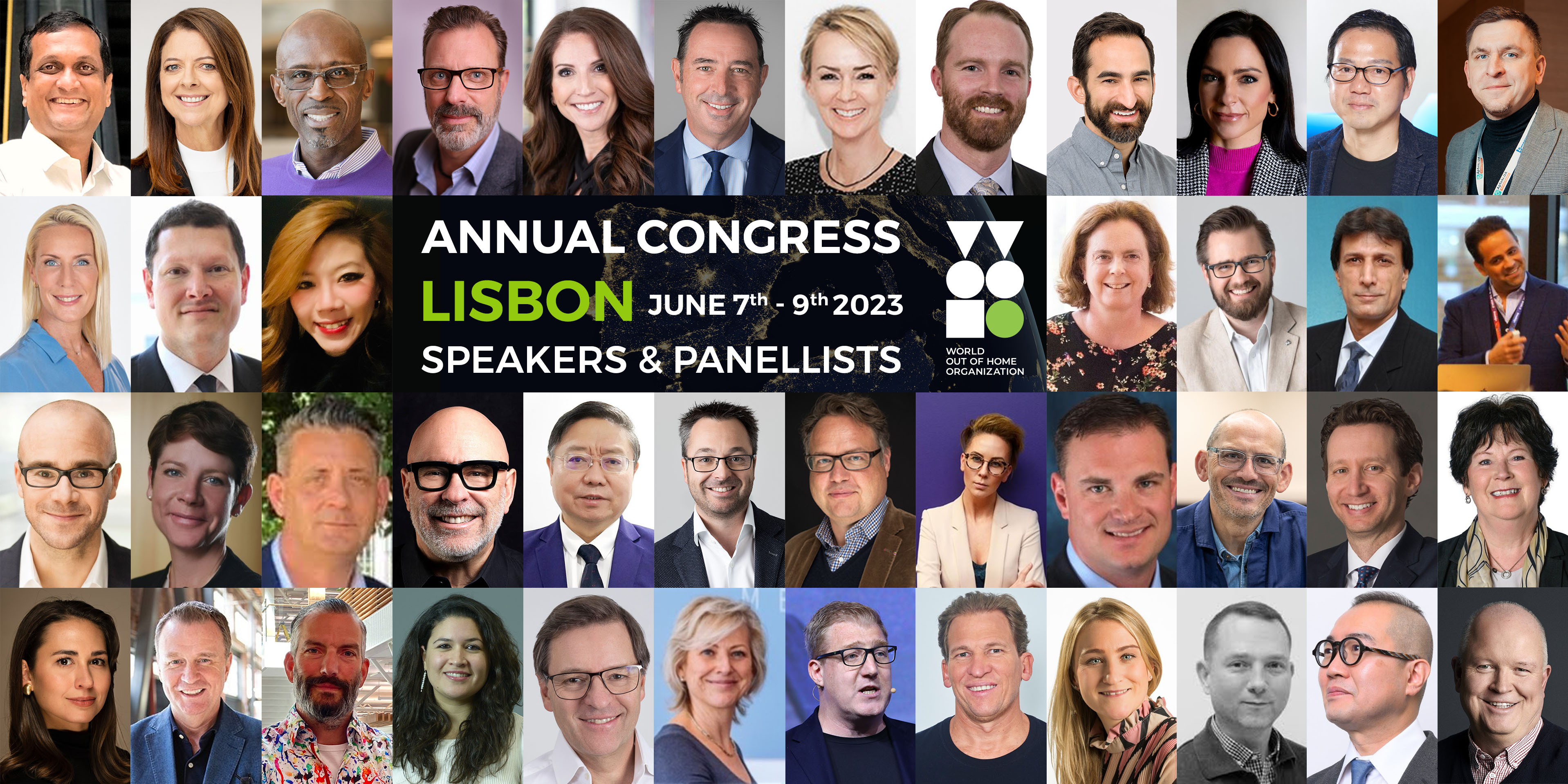 The last time the global Out of Home industry gathered in Europe for annual Congress was back in 2018, in Sorrento when we were known as FEPE International (Federation European Publicite Exterieur) referencing our European roots from foundation in 1959.
Since then, a lot has changed. We are now much larger and more global as the World Out of Home Organization and we have navigated a hugely challenging time, for all media operators including OOH, with the pandemic, cost of living crisis and galloping inflation.
But we reconvene in Lisbon, a great European capital, in good heart with the prospect of a return to macro-economic normality, although we're not quite there yet.
Last year's Congress in Toronto, interestingly the venue for FEPE's first Annual Congress in 1960, was the first as WOO and the first since Dubai in 2019 as the pandemic brought much of the world to a strange halfway house, between crisis and normality. 2023 and beyond promises a well-deserved, full-scale return to the latter.
We gather again in very good heart, because Out of Home has established itself as an important player in the new media landscape, dominated to a large degree by on-line digital media, but digital is a challenge the OOH industry has embraced, bravely and successfully. However, in the excitement of digital, we mustn't overlook the continuing status and impact of classic OOH, still the main platform in many parts of the world.
This year's Congress will again see us tackling the major issues of the day. In no particular order: Sustainability, Measurement and Automation, as well as celebrating the creative and marketing impact of one of the strongest foundations of the global media scene.
It's nice to be coming home to Europe but our perspective is now firmly fixed on global sector growth and success.
I look forward to welcoming you to Lisbon.
---
Interested in becoming a member?
Fill in your details and submit the form, we will contact you shortly about membership...
---
Subscribe to our weekly OOH newsletter
LATEST INDUSTRY NEWS: focusing on the top OOH stories of the week from around the world.