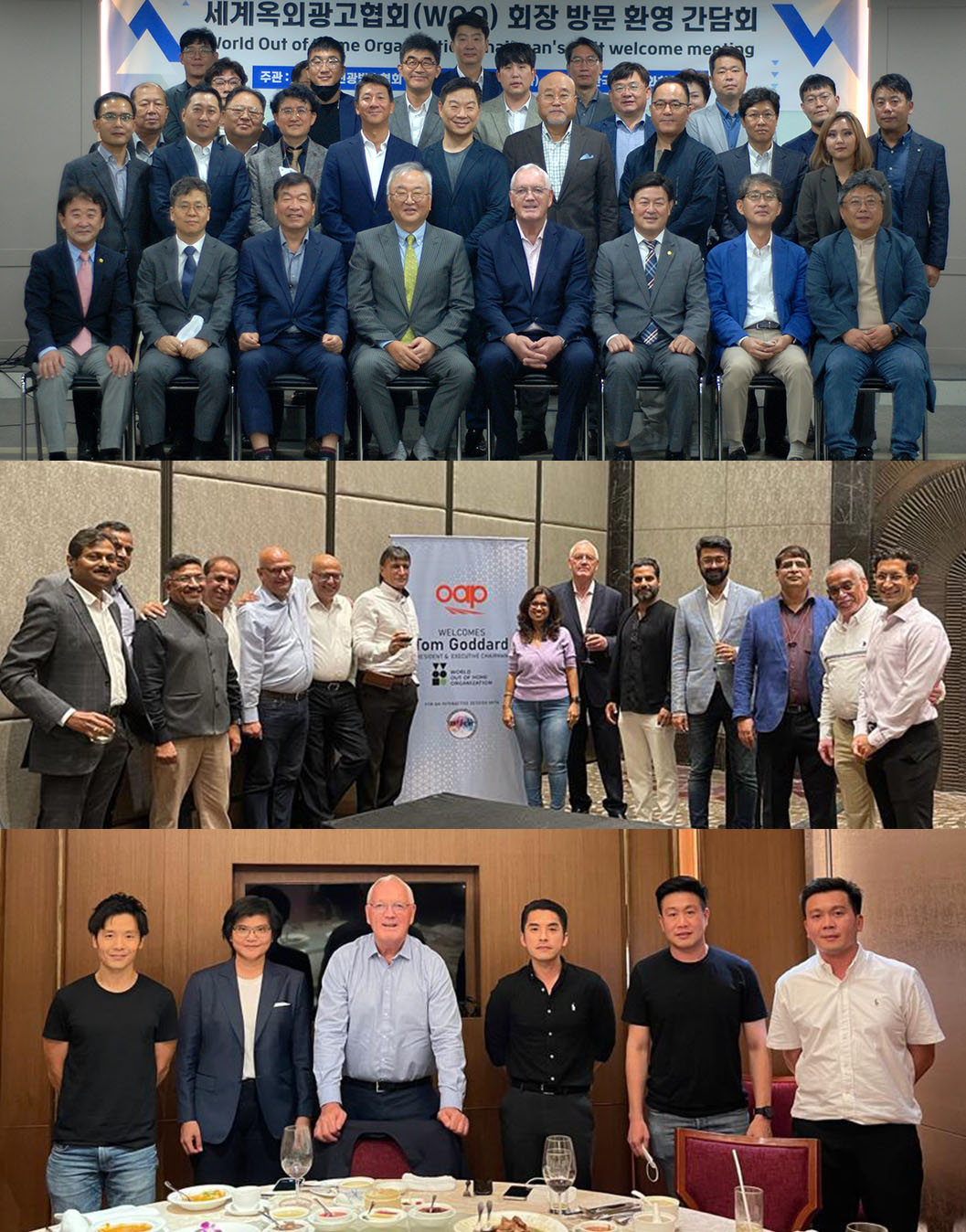 "October 11 will be a Red-Letter Day for the World Out of Home Organization and, I hope, the OOH industry across Asia," says WOO President Tom Goddard. "Our APAC Forum will be our first in-person major regional event and we're delighted by the interest and support we've received."

The APAC Forum takes place in Kuala Lumpur, Malaysia, next week on 12th/13th Oct. There will be a full programme of eminent speakers, showcasing OOH's growing relevance, including panels on Audience Measurement, Programmatic and Creativity, drawn from the region's major Media Owners, Media Agencies, Marketers and Suppliers, with strong representations from the regional Trade Associations, who are major growth drivers in their respective markets.

There will also be a full social programme on the lines of the WOO Global Congress held annually. Around 200 delegates are scheduled to attend.

"WOO has always set-out to be a truly global organization and to reflect this, I have recently visited India (middle), Thailand (bottom) and Korea (top) to see the progress OOH is making in this most dynamic of regions. The good news is that our industry is alive, well and thriving and we will be heartily celebrating that strong bounce-back from Covid in Kuala Lumpur," says Goddard.
Click here for a Forum overview and here for the Forum Preliminary Speaker Programme
CLICK HERE TO REGISTER
---
Interested in becoming a member?
Fill in your details and submit the form, we will contact you shortly about membership...
---
Subscribe to our weekly OOH newsletter
LATEST INDUSTRY NEWS: focusing on the top OOH stories of the week from around the world.