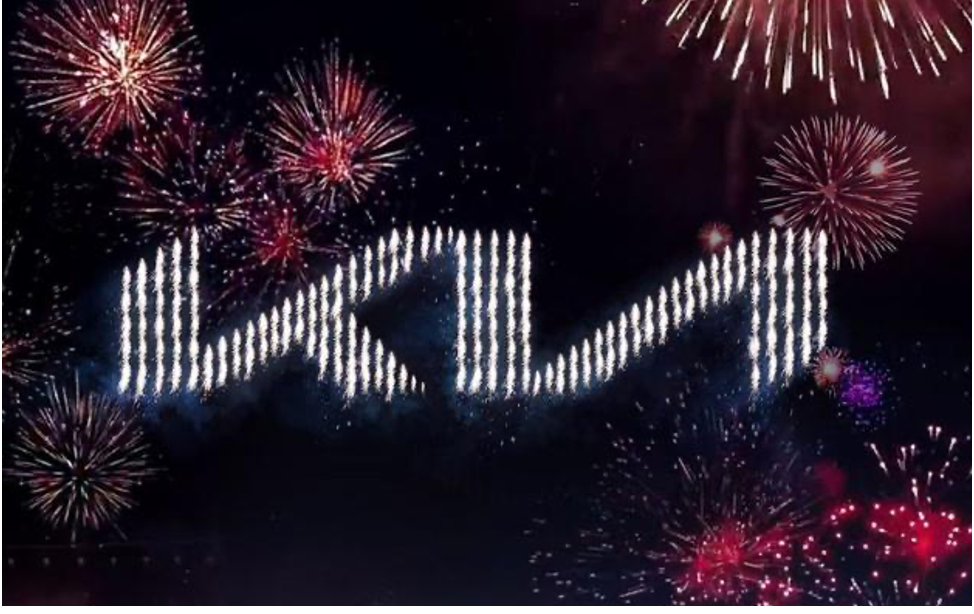 On January 6, 2021, Seoul local time, Kia released its new logo and global brand slogan, which means its bold transformation and brand commitment.
The redesigned logo was unveiled during a pyrotechnic display in Incheon, Korea, which used 303 pyrodrones to successfully break the Guinness world record of 'most unmanned aerial vehicles launching fireworks simultaneously'.
For related videos, please refer to the official Kia Youtube official channel: https://www.youtube.com/watch?v=mvelzwi20xg&ab_channel=KiaWorldwide
Dongfeng-Nissan launched drone light show in eight major cities in China last year, unveiling a new logo
In China, drone light show technology development is quite advanced, and it has become an important highlight of large-scale activities in urban landmarks. It is estimated that nearly 15 major cities in China have held similar performances. Brand owners are optimistic about drone light show, enhancing brand awareness and preference, providing free media publicity effectiveness, and maximizing a greater return on advertising investment.
起亚用无人机点亮天空,揭开新标志面纱
首尔当地时间2021年1月6日,起亚(KIA)发布了全新LOGO和全球品牌标语,意味着该汽车制造商的大胆转型和全新品牌承诺。
全新设计的品牌Logo是在韩国仁川的烟火表演期间揭幕,该烟火表演使用了303个乘载烟火喷射设备的无人机,成功打破了"同时发射烟花的最多无人机"的吉尼斯世界纪录。
相关影片请参考Kia Youtube官方频道:
在中国无人机灯光秀技术发展相当先进,已成为大型活动于城市地标举办的重要亮点,根据估计中国已有将近15个重要城市举办过类似的活动。品牌主看好无人机灯光秀可提升企业的品牌知名度与好感度,可带给免费宣传效果,与极大化广告投资效益。

---
Subscribe to our weekly OOH newsletter
LATEST INDUSTRY NEWS: focusing on the top OOH stories of the week from around the world.