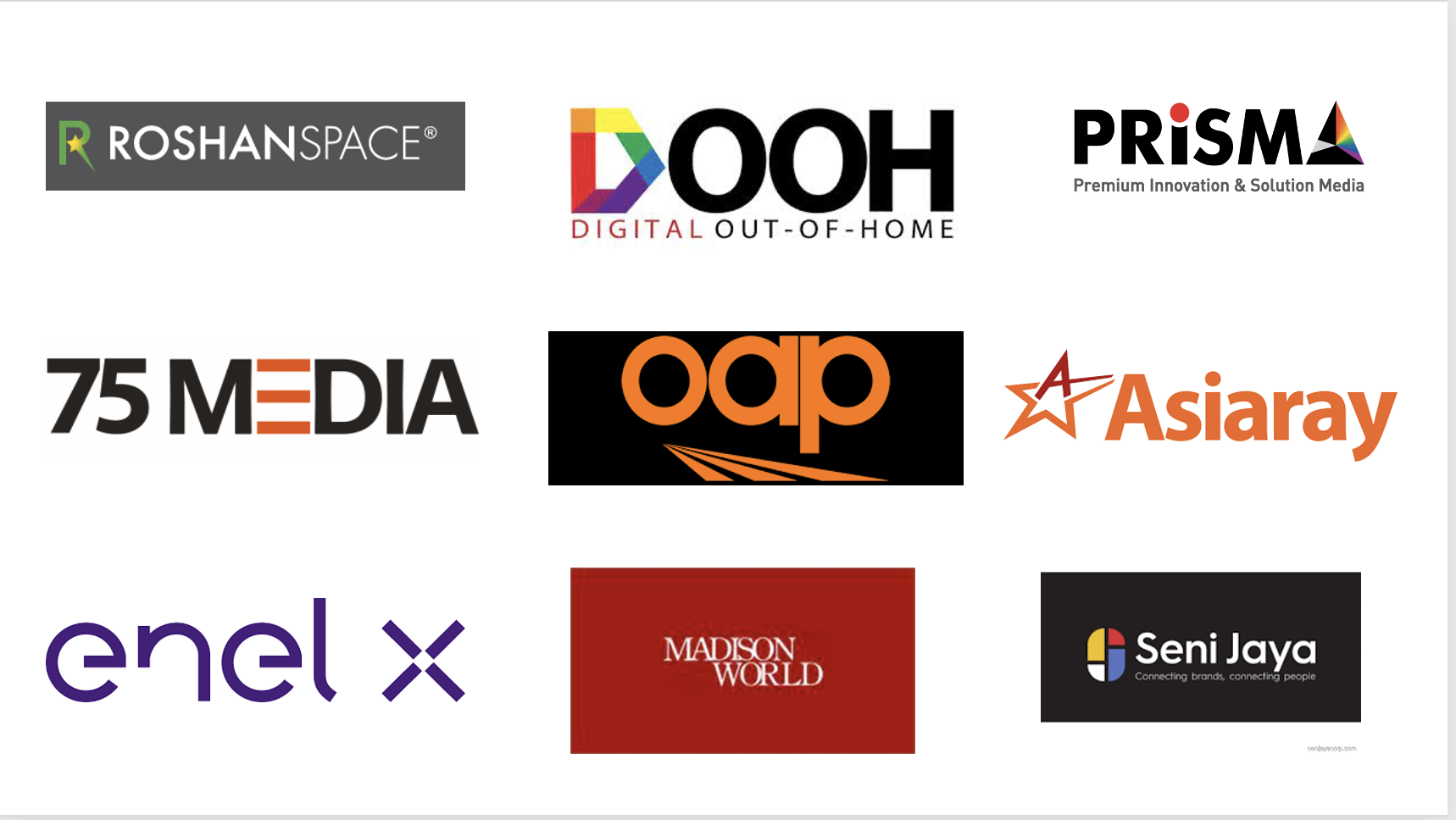 The World Out of Home Organization has signed up nine new members, seven from Asia and two from Europe. Seven are national media owners, one is a national media agency and one is an OOH service provider/supplier.
The influx of new Asian members comes at same time as WOO's highly successful first in-person Regional Forum, covering the APAC region, which was held in Kuala Lumpur a couple of weeks ago.
The new members are: Madison World, Roshan Space Brandcom Pvt Ltd, 75 Media, Digital Out-of-Home Incorporated, Enel X Italia Srl, Seni Jaya Corporation, Prisma Ads, Outdoor Advertising Professionals Pvt Ltd and Asiaray Media Group. Roshan Space (India), 75 Media (UK), Digital Out-of-Home Incorporated (Philippines), Prisma Ads (Indonesia), Seni Jaya (Malaysia), Outdoor Advertising Professionals (India) and Asiaray (Hong Kong) are all national media owners, while Enel X (Italy) is an OOH service provider/supplier and Madison World (India) a national media agency.
In the previous months another ten companies from across the world joined WOO, which means that WOO now has nearly 170 global members, an increase of almost 50 since January 2021.
WOO Chief Operating Officer Mark Flys says: "With Out of Home going through a period of rapid and intense change, an increasing number of companies and associations are recognising the benefits of joining together in a global organization that is providing real value to all sides of the industry."

---
Interested in becoming a member?
Fill in your details and submit the form, we will contact you shortly about membership...
---
Subscribe to our weekly OOH newsletter
LATEST INDUSTRY NEWS: focusing on the top OOH stories of the week from around the world.