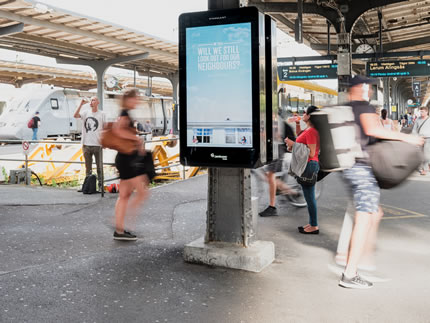 Swedish national Out of Home JIC Outdoor Impact, headed by Mats Rönne, is the latest national OOH association to join The World Out of Home Organization (WOO.)
WOO has recruited a number of new national association members so far this year including the OMA in Australia, OAAN in Nigeria, OHMSA in South Africa and Central de Outdoor in Brazil.

On behalf of Outdoor Impact, Rönne has played an important role in WOO's regular global calls with national associations and media owners to assess the impact on and prospects for recovery for the OOH industry during Covid-19. Sweden has, until now, taken a less restrictive approach to lockdown amid Covid.
Rönne says: "Outdoor Impact is delighted to join The World Out of Home Organization to share ideas, initiatives and best practice for the global OOH industry in what is obviously a highly challenging period for all parties.
"Through the year we have seen the clear benefit of the global co-operation inspired by WOO and the success of initiatives including the amazing worldwide #OurSecondChance OOH campaign. Now, as a full member, we hope to participate further in both the recovery and further development of OOH media in its role as an effective communication vehicle for advertisers."
WOO President Tom Goddard says: "Mats and his colleagues in Sweden have helped enormously in sharing their data and experience of OOH in the pandemic with all of us at WOO. We look forward to a long and fruitful relationship as the global industry moves into recovery."