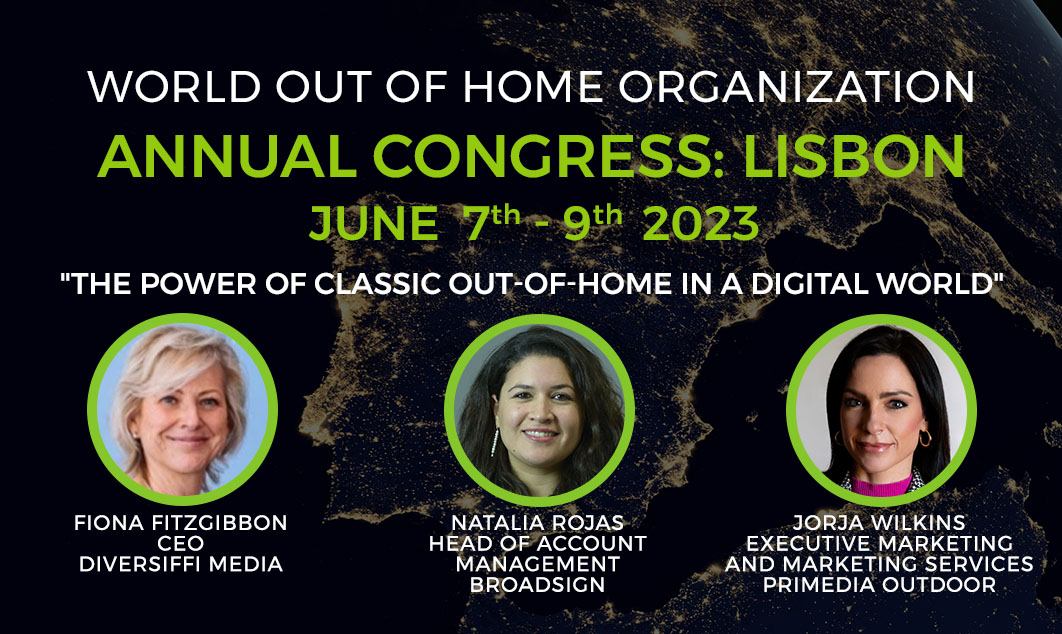 The Power of Classic Out-of-Home in a Digital World
In a fast-paced digital age, where dynamic content and interactive experiences dominate the advertising landscape, "classic" or "static" out-of-home media continues to hold its place as one of advertising's most creative and impactful mediums. This session aims to explore the opportunities and challenges for this traditional form of OOH to become more automated and flexible for buyers and sellers while simultaneously ensuring that it remains relevant and valuable in the increasingly digital world we operate within.
Speakers
Natalia Rojas, Head of Account Management at Broadsign
Natalia has been working with OOH companies globally for over 15 years to help them define their static and digital OOH workflows to support their growing businesses.
Fiona FitzGibbon, CEO, Diversiffi Media and a Partner at the Out of Home Media Consultancy
Fiona has over 25 years of experience in OOH and media; she is the founder of Diversiffi Media and a Partner at the Out of Home Media Consultancy, specializing in commercialisation and business development for the D/OOH industry. Collaborating with landlords, asset management and media owners, extracting optimum value through OOH networks, digital transformation, AdTech, and commercial partnerships.
Jorja Wilkins, Divisional Executive for Marketing and Marketing Services, Primedia Outdoor
Jorja Wilkins, the Divisional Executive for Marketing and Marketing Services at Primedia Outdoor, brings over 15 years of extensive experience in OOH strategy and business strategy. With considerable understanding of the media and consumer landscape, Jorja plays a pivotal role in leading teams by providing strategic and omnichannel solutions that are unique to consumer environments.
---
Interested in becoming a member?
Fill in your details and submit the form, we will contact you shortly about membership...
---
Subscribe to our weekly OOH newsletter
LATEST INDUSTRY NEWS: focusing on the top OOH stories of the week from around the world.