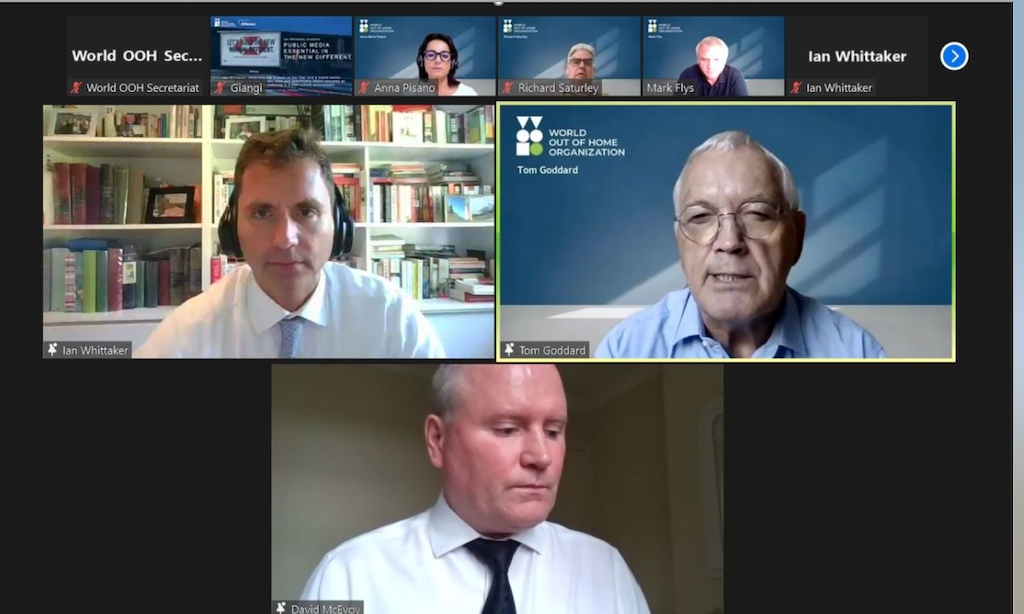 Liberty Sky Advisors founder and award-winning financial analyst Ian Whittaker painted a picture full of possibilities for Out of Home in the latest WOO Sharing for Learning webinar, Public Media in the New Different. The webinar was sponsored by JC Decaux UK for who Whittaker is also a consultant.
Whittaker began with the global macro economy, saying that economies worldwide were recovering rapidly, albeit at varying speeds, thanks to cheap money (low interest rates) and recovering consumer confidence. Companies worldwide were similarly positive despite post-pandemic problems including a significant rise in inflation and, for some, higher wage costs caused by labour shortages.
In such an environment many such companies are determined to re-establish pricing power and this would have an important effect on advertising with a return to brand-building, one of the strengths of Out of Home. Advertising, said Whittaker, should be seen as "intangible capex' (capital expenditure) rather than a cost, instancing Procter & Gamble's post-pandemic recovery in sales, profits and share price on the back of a substantial advertising increase.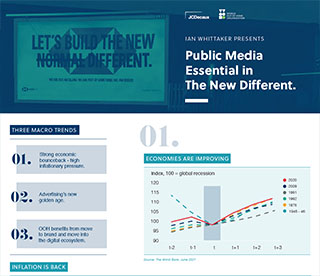 Regarding OOH specifically, while the medium had recovered strongly from the pandemic its share of the global ad market more needed to be done to regain the 6.7% or so before the pandemic with WPP's GroupM forecasting just over 5% (admittedly of a larger cake) for the next few years.
Adapting to the digital era is key to this although digital itself is changing with a slow move away from search. However this remains the biggest component of budgets. OOH needed to adapt even faster to digital requirements, lagging TV and Video on Demand in this although ahead of other media including print. It should make more of its strengths as a public medium and one able to operate in real time.
Programmatic or Self Serve media advertising would be key to building OOH's global share. Whittaker was careful to draw a distinction between programmatic and adtech. There was no evidence, he said, that adtech had actually made advertising more efficient or increased sales. In a more cookie-free future, data would lie increasingly with the so-called walled gardens of the bigger media owners.
Ian has produced a two page 'take out' from the presentation.
MEMBERS CAN DOWNLOAD THE VIDEO AND THE PRESENTATION SLIDES HERE
More about Ian Whittaker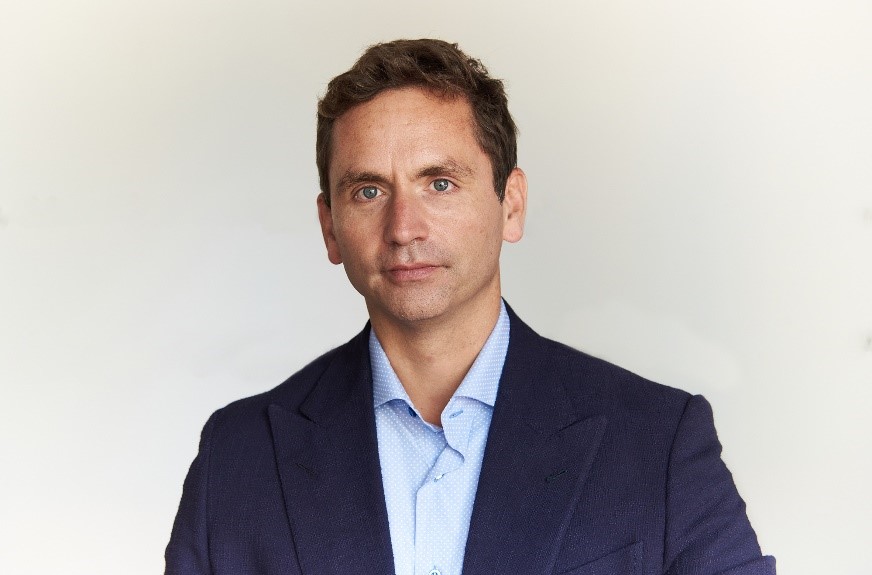 Current City AM Analyst of the Year and Twice winner of the award. An experienced, commercially-minded analyst with 20 years' experience recognised for his industry knowledge across all parts of Media and Tech, and with a proven track record of being ahead of the curve in understanding industry dynamics and the implications for companies.
Significant experience in helping companies find the most suitable financing options including in IPOs and providing advice to companies both at a strategic and financial level. Highly regarded both within the City and the media for knowledge of the media sector and the latest digital trends. Numerous media appearances including Bloomberg, Sky News, CNBC and Radio 4 and frequent speeches at major industry events and conferences. Ian is the founder of Liberty Sky Advisors and a co-founder of Bearstone Advisors.
Contact details
ianwhittaker@liberty-sky-advisors.com
ian@bearstoneadvisors.com
---
Interested in becoming a member?
Fill in your details and submit the form, we will contact you shortly about membership...
---
Subscribe to our weekly OOH newsletter
LATEST INDUSTRY NEWS: focusing on the top OOH stories of the week from around the world.