WOO MENA FORUM FEBRUARY 2023
WOO confirms dates for first in-person MENA Regional Forum in Dubai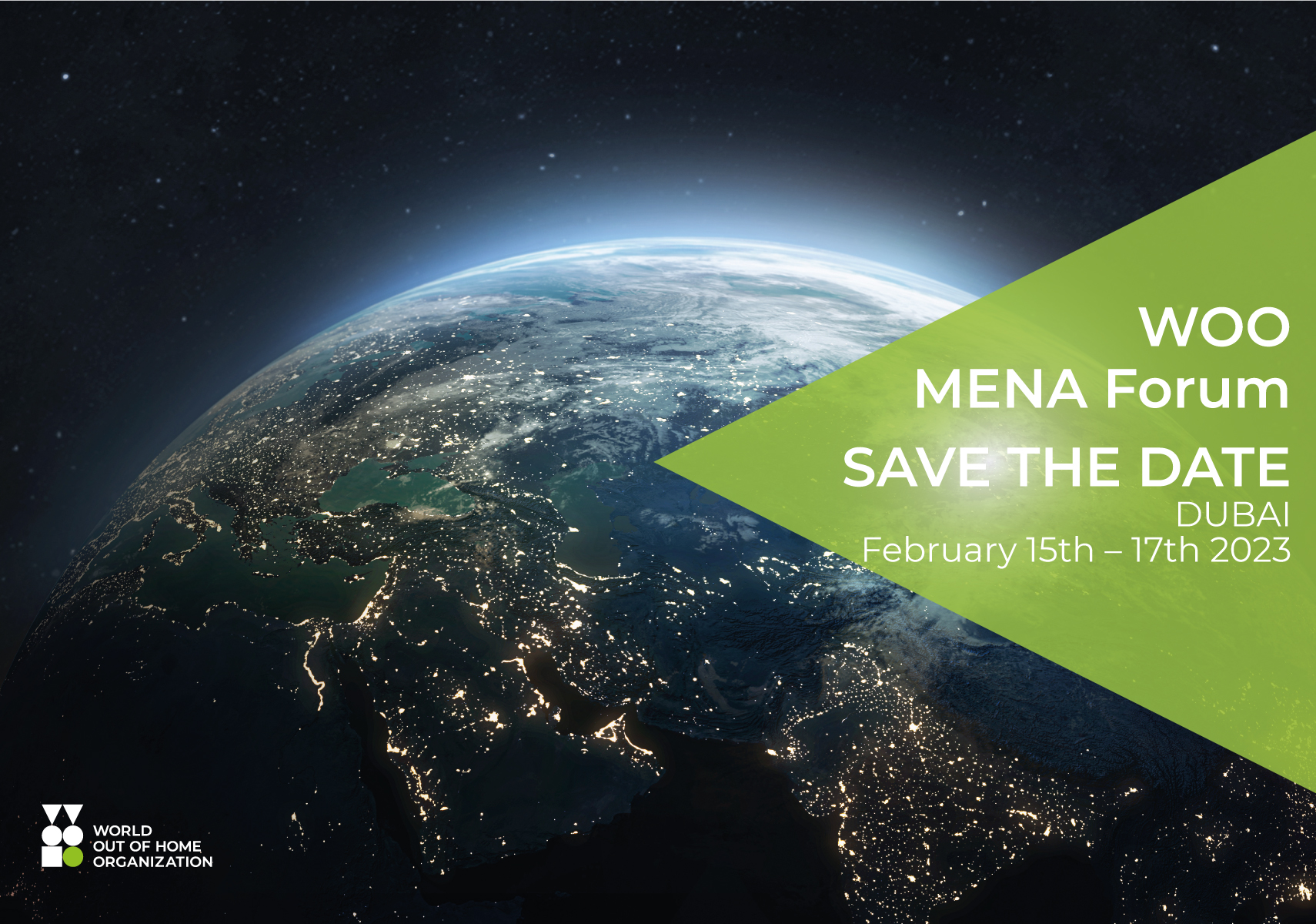 The World Out of Home Organization's first in-person MENA Forum will take place February 15-17, 2023 (Wednesday - Friday) in Dubai UAE. Registration for the Event will open Friday November 18th.
read »
WOO APAC FORUM OCTOBER 2022
WOO's APAC Forum Brings Global Industry Starlets To Malaysia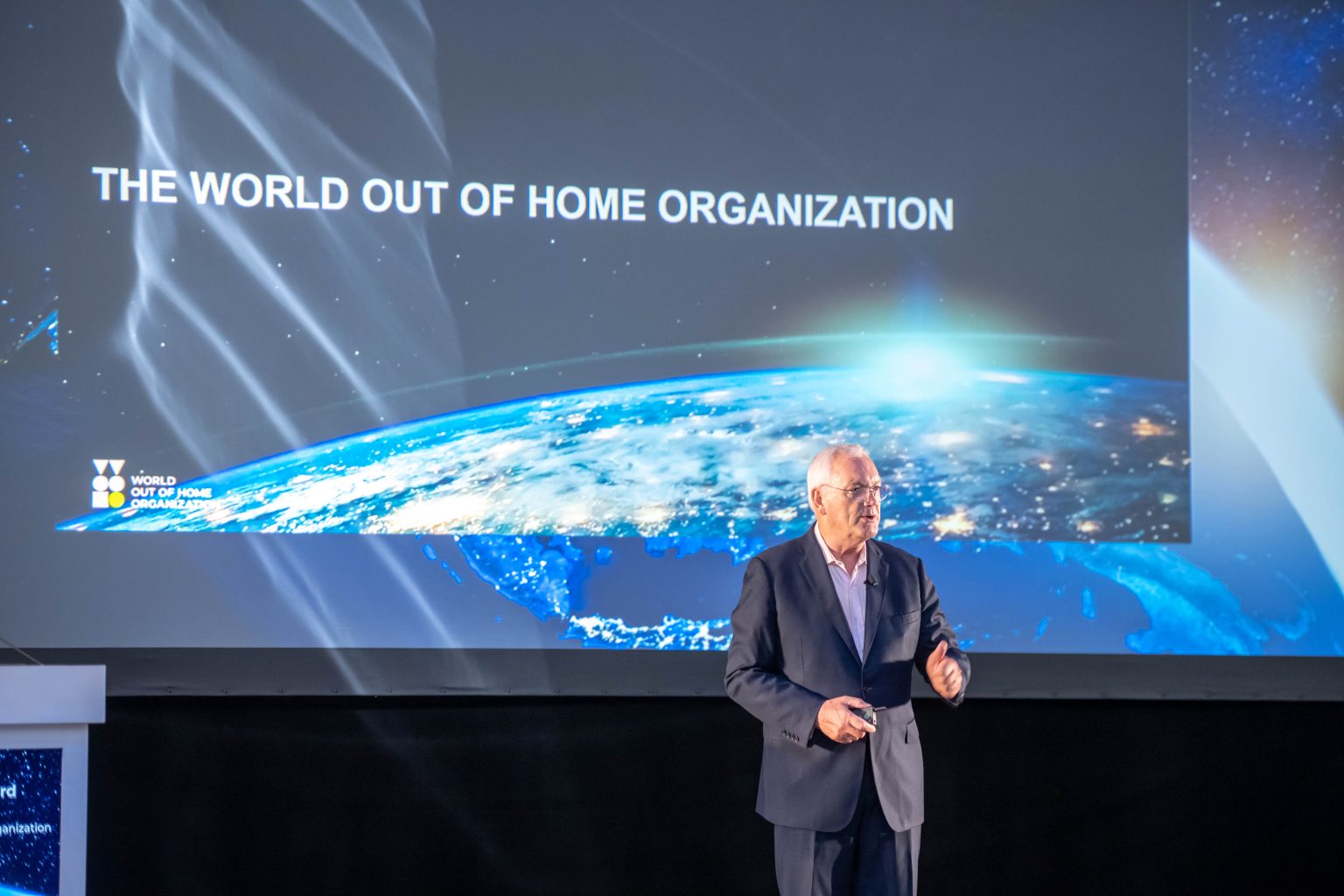 TAC Media orchestrated the World Out of Home Organization's (WOO's) APAC Forum in Kuala Lumpur, the first in-person such event in the history of WOO. The event saw over 200 of the global OOH industry who's who from across 20 countries showcasing OOH's growing impact in the marketing mix.
read »
OPINIONS
The growing role of digital-out-of-home in a dynamic ad landscape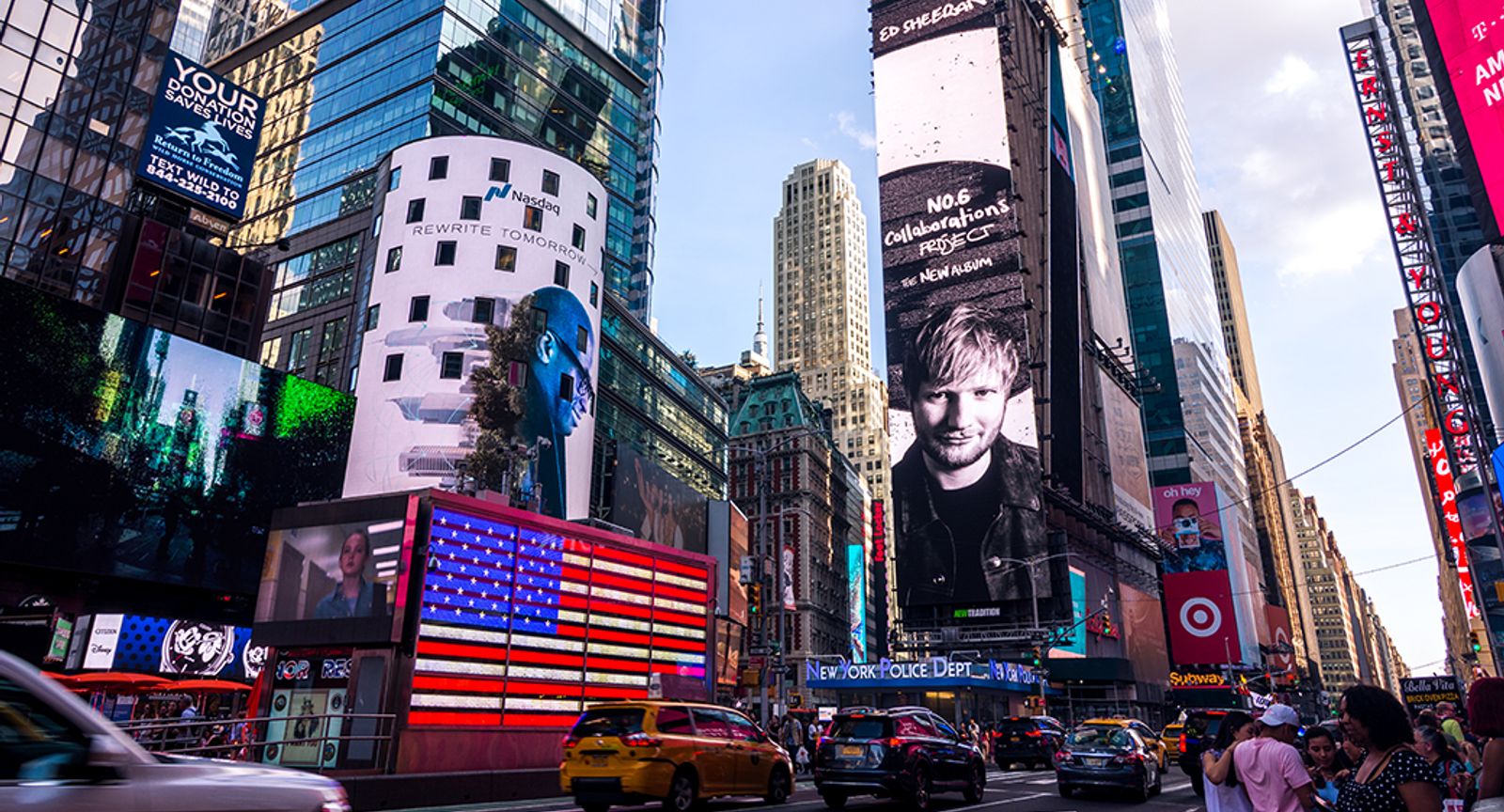 Online advertising dominated media spend over the last two decades, largely for its addressable, measurable nature, which used to make customer acquisition quick and easy. Over the course of the pandemic, digital ad spend continued to grow, but the tides are turning. Increasing use of online ad blockers and tighter government regulation around third-party data have made it tougher than ever to get the right messages in front of the right audience.
Read »
5 OOH Myths Marketers Should Stop Buying Into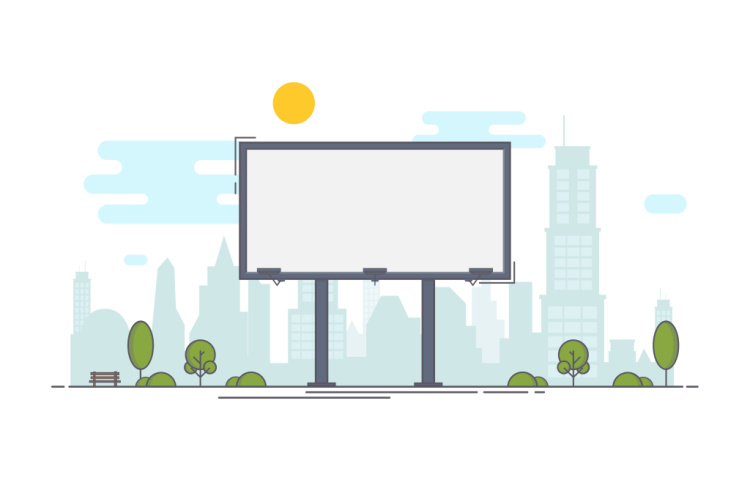 Myths and urban legends. We know them, we've heard them, we've told them."Drinking soda and pop rocks at the same time make your stomach explode!" "You need a massive budget to do anything in Out-of-Home advertising." Let's stop right there.
read »
ENVIRONMENT AND SUSTAINABILITY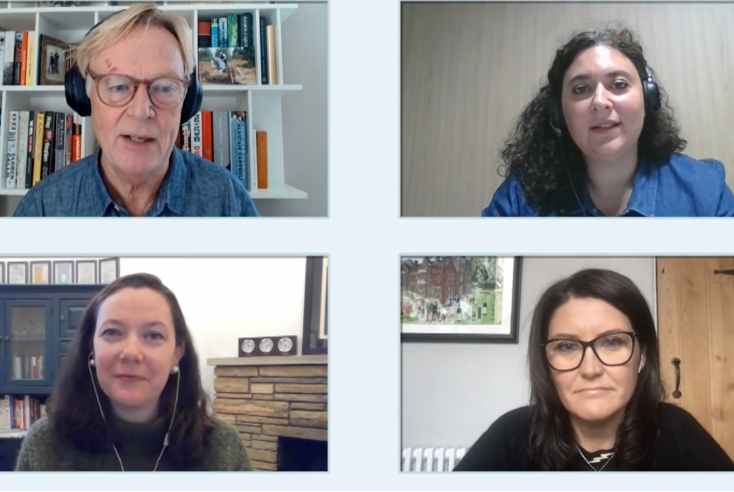 Media companies must collaborate more to reduce emissions
Media owners and agencies must put rivalries aside to share best practice and establish a common measurement to reduce carbon on media plans, a panel at Ad Net Zero's Global Summit has warned.
read »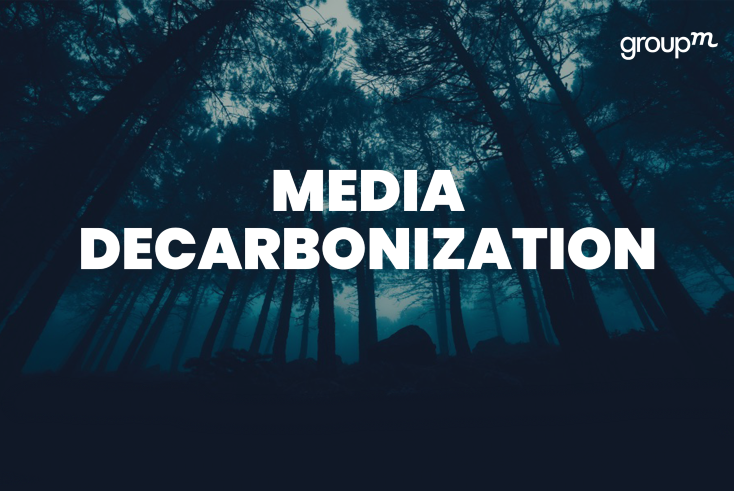 GroupM reveals advertiser coalition for media decarbonization
WPP's GroupM has announced the creation of a client coalition with the goal of accelerating the decarbonization of the world's media supply chain. The announcement comes as world leaders meet in Sharm El Sheikh, Egypt for COP27, and follows GroupM's proposal of a media industry carbon measurement standard in July.
Read »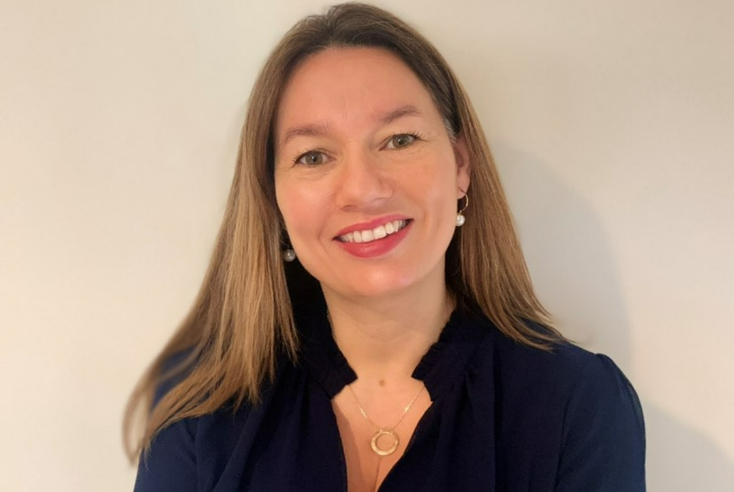 Dentsu adds carbon emissions data and modelling to global planning tools
Dentsu will introduce new carbon optimisation and planning functionality for all of its global teams in 2023. The new capability integrates carbon emissions data into Dentsu's proprietary Consumer Connection System (CCS) Planner system which will allow brands to set carbon targets for campaigns and model different scenarios to find the optimal impact, reach and carbon levels before any resources or third parties are involved.
Read »
EVENTS
OAAA to present stellar lineup at Digital Signage Experience 2022

The Out of Home Advertising Association of America (OAAA) has announced a series of stellar panel sessions slated for Digital Signage Experience (DSE) 2022, featuring the industry's top thought leaders, who are primed to examine and discuss the latest OOH trends, technologies, and drivers of growth.
Read »
DATA AND MEASUREMENT
The Future of Out-of-Home Media Measurement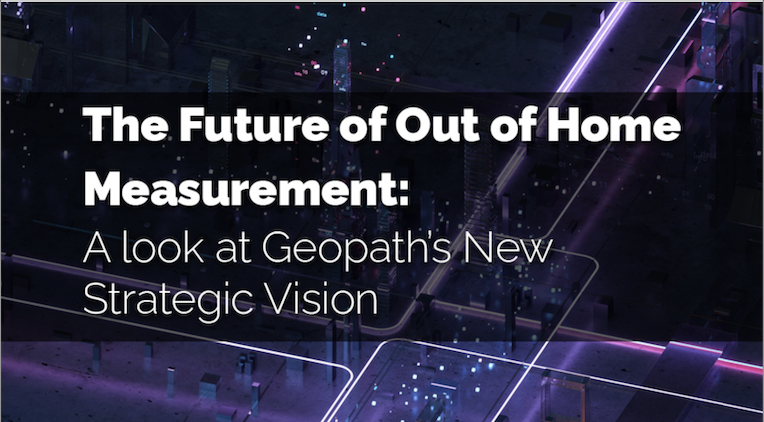 Geopath's new vision lays out an exciting roadmap for the future of Out-of-Home media measurement. Geopath has long been the accepted, independent measurement body for Out of Home media measurement.
Read »
OOH Guide 2022: Adding up - by Ipsos's Andre Youssef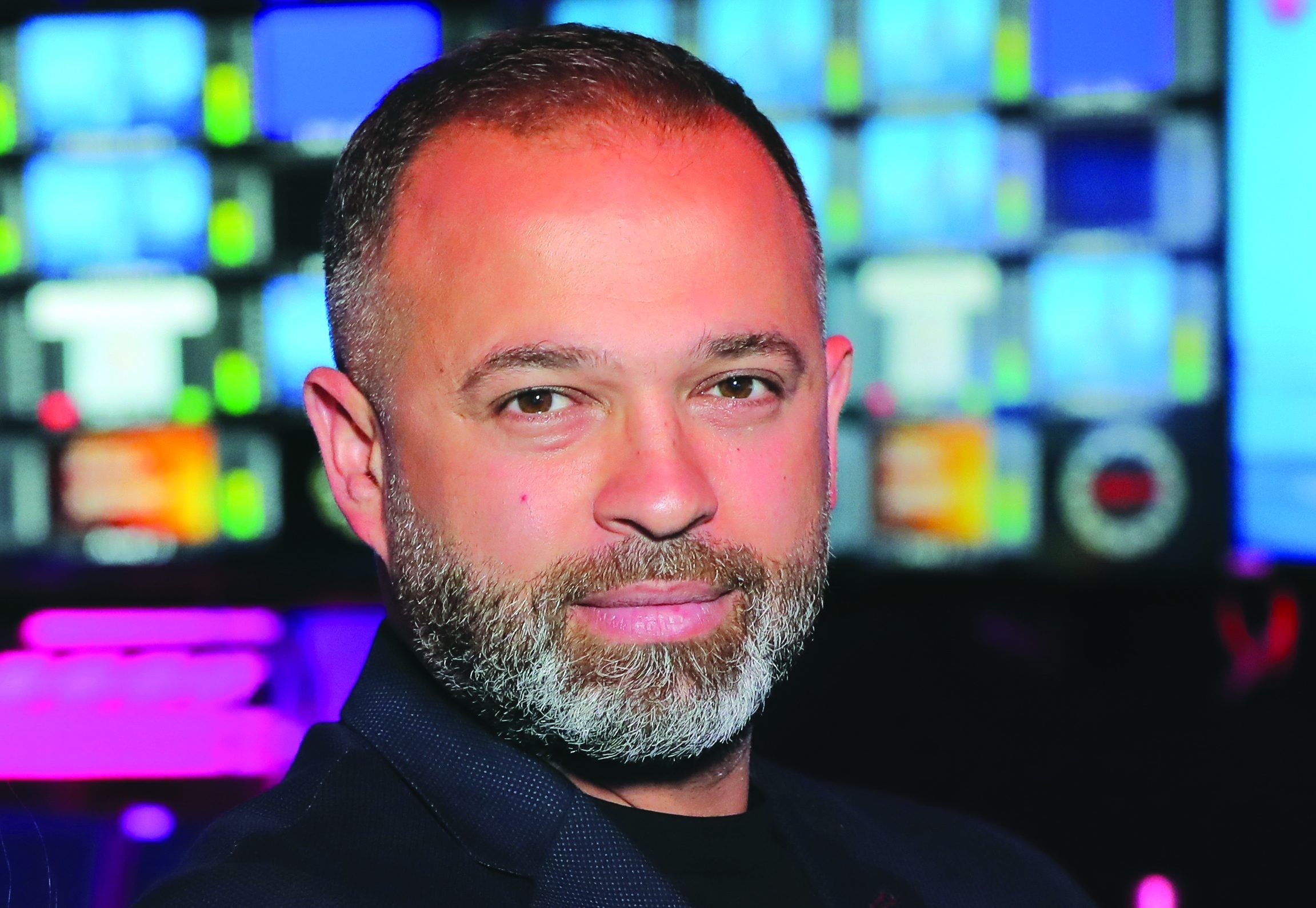 Despite out-of-home (OOH) advertising being one of the oldest forms of advertising, recent technological changes and the growth in customer awareness necessitate a re-evaluation of advertising strategies. Impact, reach, brand recall and various KPIs come in handy when it comes to data-driven strategies, and this is where the technology comes in for optimisation and effectiveness.
READ »
Ipsos selected to deliver a new OOH Currency in Norway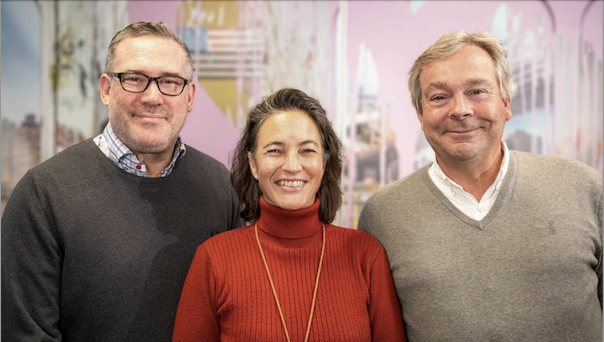 After a rigorous tender process Outdoor Media AS, the Norwegian Outdoor Media Industry body comprising of Clear Channel, JCDecaux, and Ocean Outdoor has selected Ipsos to build a new set of Out of Home audience metrics for the industry.
READ »
Habib Wehbi: Transforming OOH Advertising into a Digital Measurable Smart Experience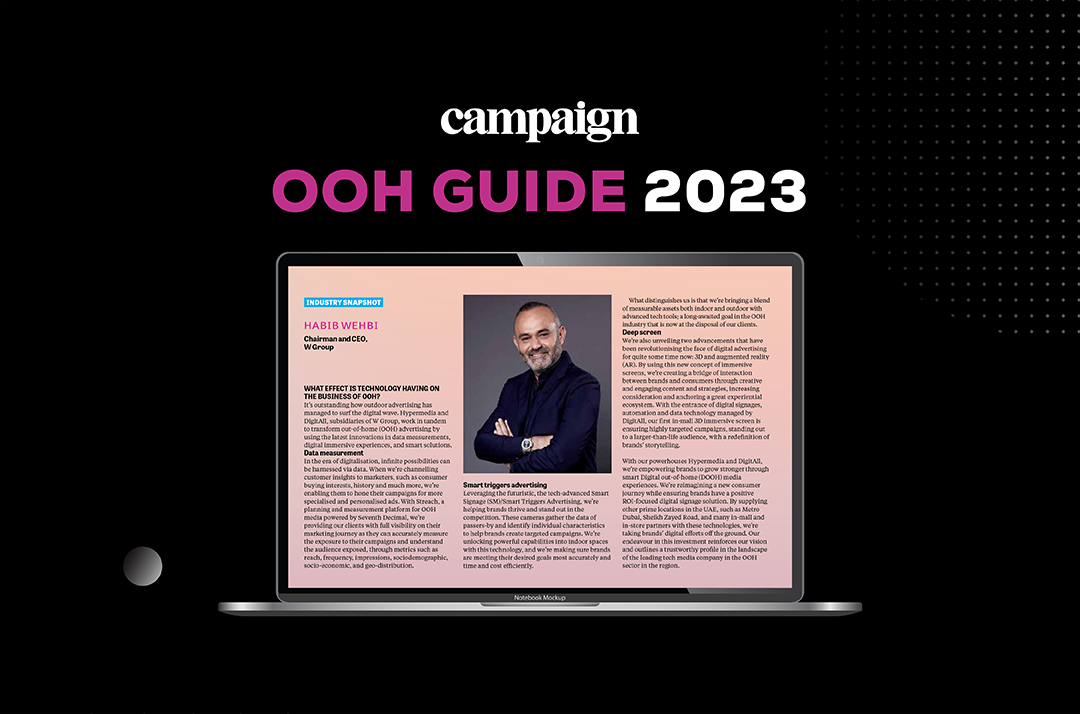 In an interview with Campaign magazine, W Group Chairman and CEO Habib Wehbi revealed the group's latest innovations to empower brands to grow stronger through smart Digital out-of-home (DOOH) media experiences.
read »
How Out-Of-Home Ad Giant JCDecaux Rolls With The Real-Time Punches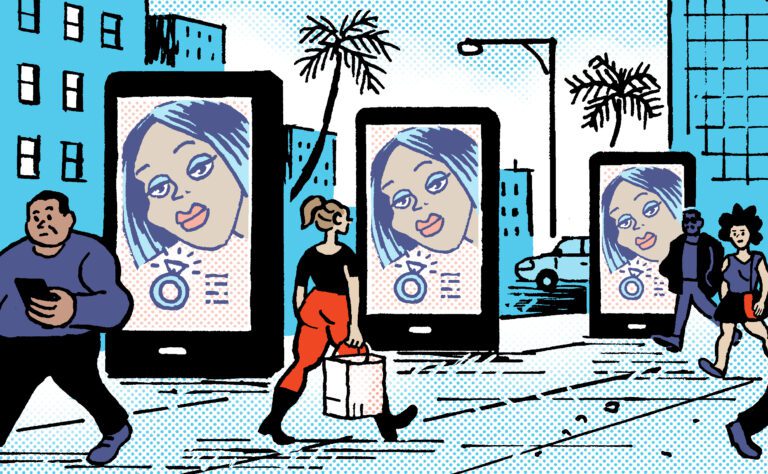 Using data to try to predict the future is fine. Marketers do it all the time. But some events you can't predict. The pandemic, anyone?
"Sometimes data is about forecasting, but mostly it's to create the capacity to respond … to make sure that we can go through any crisis and keep building or maintaining our business," said François-Xavier Pierrel, group chief data officer at JCDecaux, speaking at Web Summit in Lisbon this week.
Read »
BWG Strategy and Talon America Survey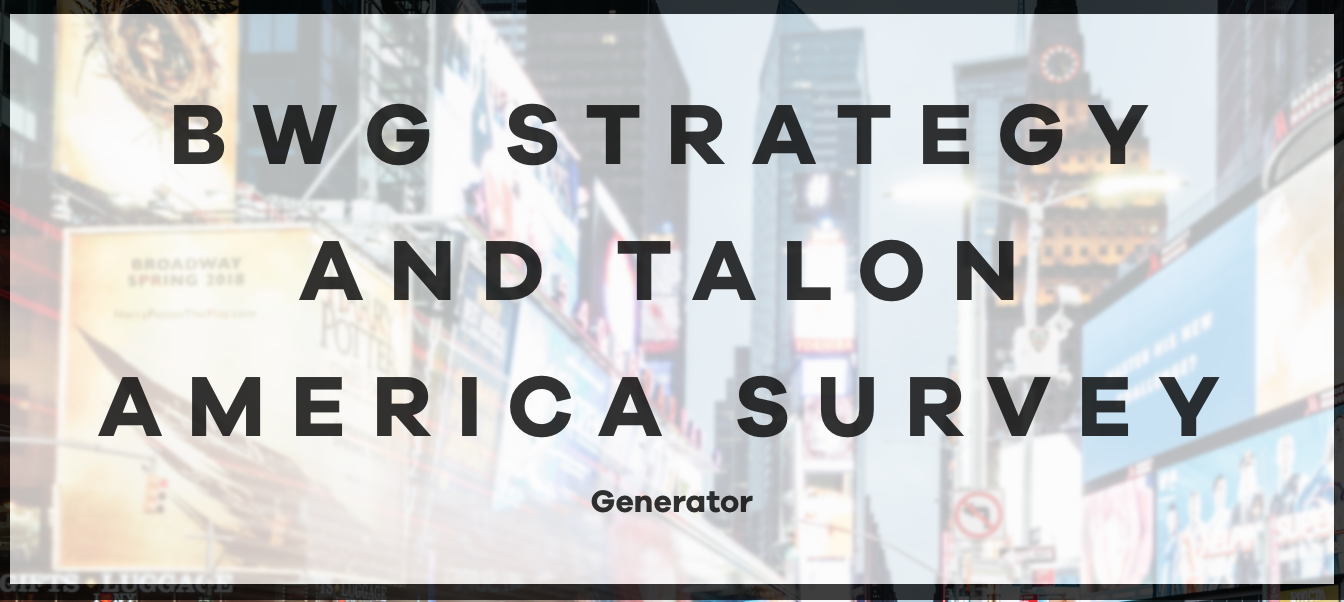 More than half (51%) of advertisers expect to invest more in Out of Home (OOH) in 2023, according to a new survey of brand marketers and agencies released by BWG Strategy, a leading provider of market intelligence, data, and other information, and Talon America, a leading independent OOH media specialist and technology services company.
DOWNLOAD REPORT »
PROGRAMMATIC AND AUTOMATION
Eight ways to maximise digital out of home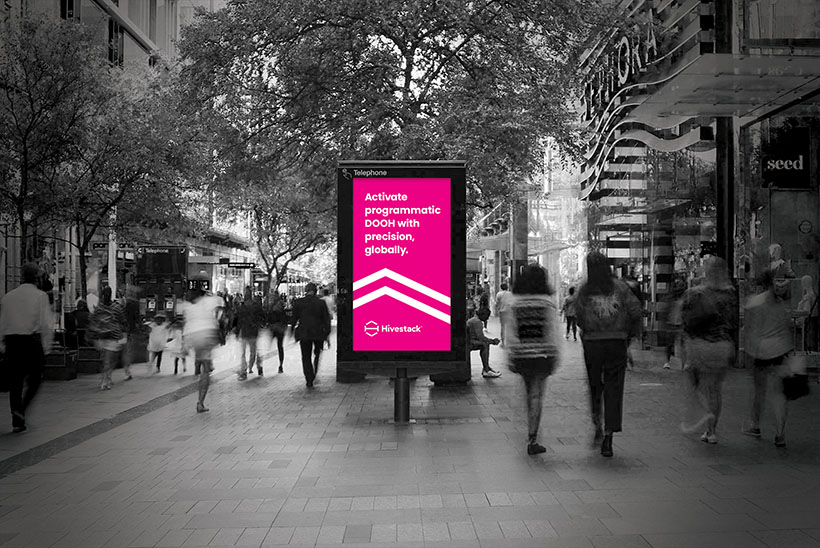 Whether you want to build your brand and gain approval within a particular community, or you need to drive sales of a new product, the dynamic, programmatic possibilities of DOOH can help you.
read »
Why today's shopping malls present a huge DOOH opportunity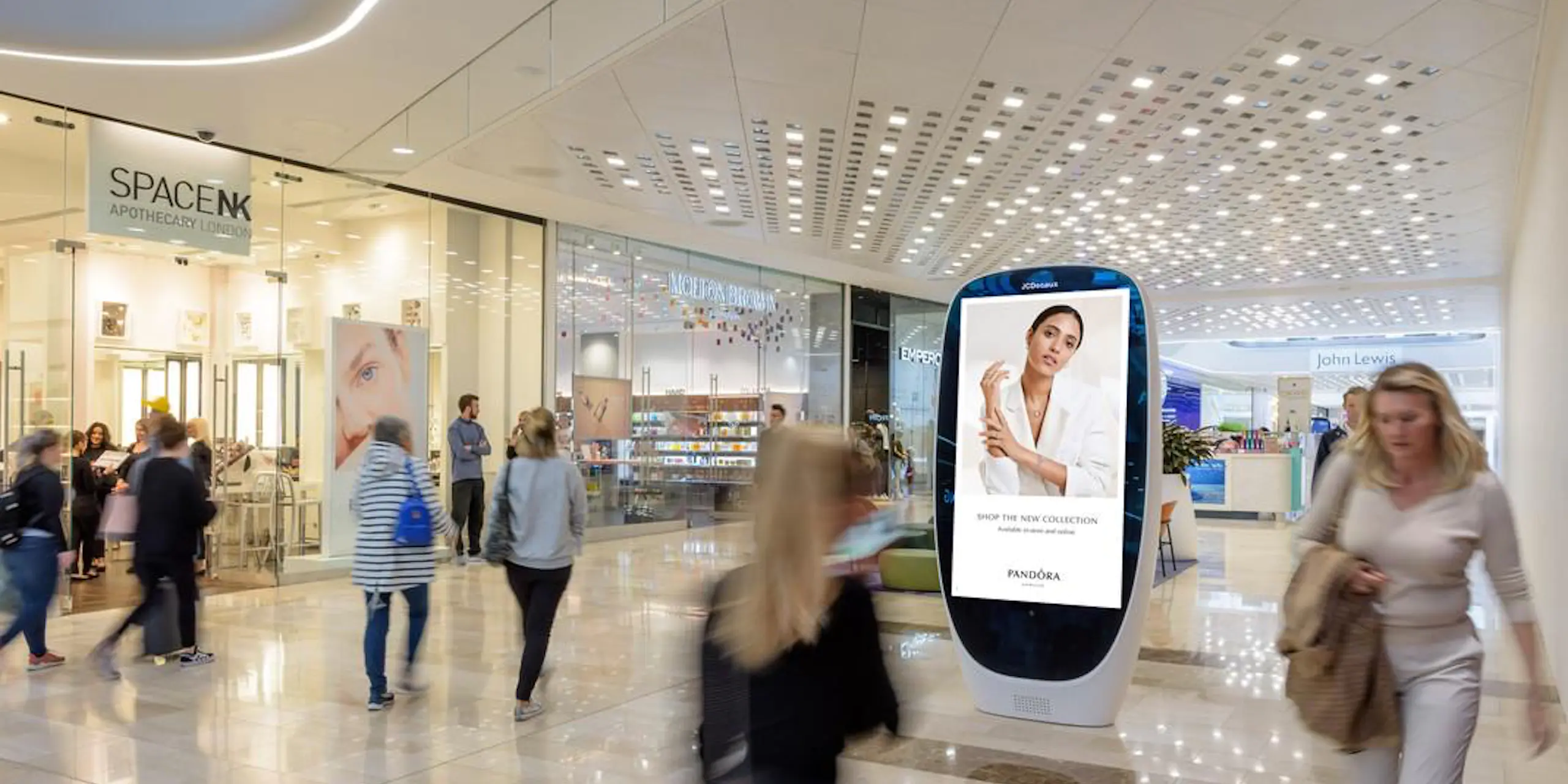 As consumers return to UK shopping malls, they are finding themselves enjoying a refreshed customer experience centered around social and leisure activities, as well as shopping.
Read »
DOOH campaigns can now be activated anywhere in the world, from anywhere, at any time
Jaw-dropping DOOH campaigns, like the recent 3D Darth Vader in New York, have proven it is well positioned for the future, with reports predicting that the channel is set to be worth $54.83 billion globally by 2023. However, with a turbulent economic outlook, ad budgets must be more effective than ever to reach audiences all over the world. At the same time, marketers will need to be aware of rapidly shifting situations within local markets and react accordingly.
read »
How Do Digital Signage Advertising Networks Work?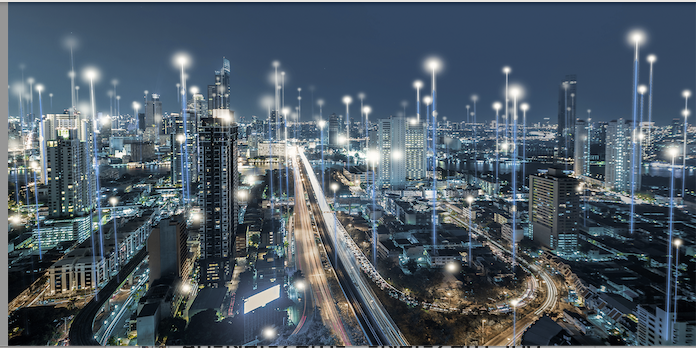 When it comes to digital signage there are two main types of networks - a digital signage network and a digital signage advertising network. While you may consider your company as a digital signage network, you have the potential of becoming an advertising network as well. Let's dive into how these networks work and what you need to succeed.
Read »
COMPANY NEWS
Broadsheet and oOh!media partnership goes live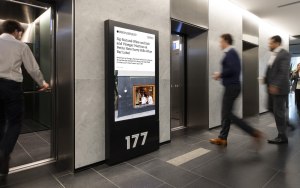 ndependent Australian publisher Broadsheet Media's exclusive content partnership with oOh!media to extend editorial content onto screens across the oOh! Office network in Melbourne and Sydney targeting CBD locations went live today.
READ »
CAMPAIGNS
QMS Reports Hot Demand For Its 3DOOH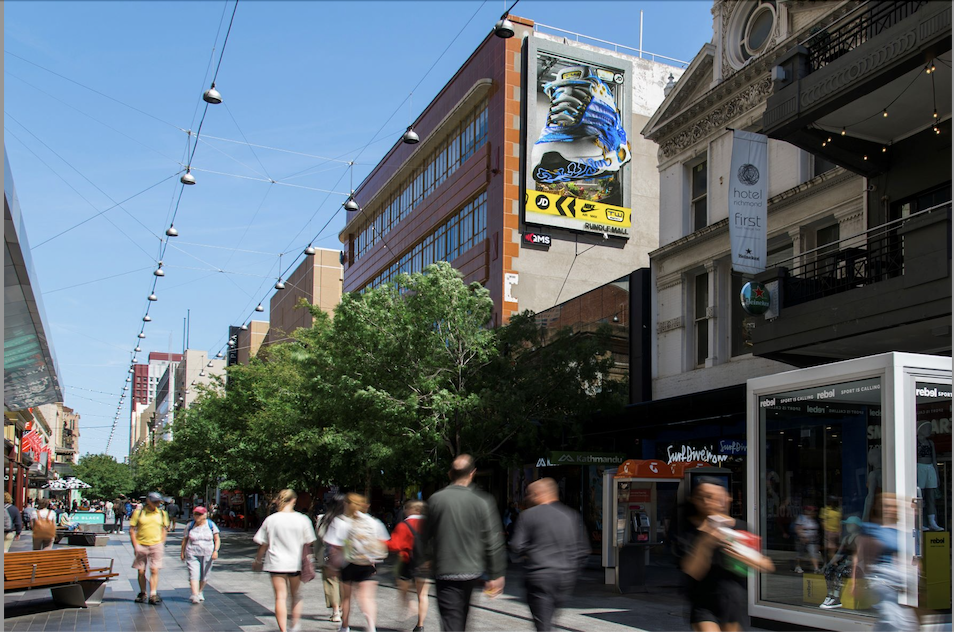 QMS has recently rolled out its new 3DOOH animated campaigns for Nike x JD Sports and betting and entertainment company Neds. Both campaigns use animated 3DOOH anamorphic illusion to bring the creative to life, with a giant shoe protruding out of the screen for Nike x JD Sports and a horse and jockey appearing to run out of the billboard for Neds.
ReAD »
RSL and OMA team up to magnify Remembrance Day message in national takeover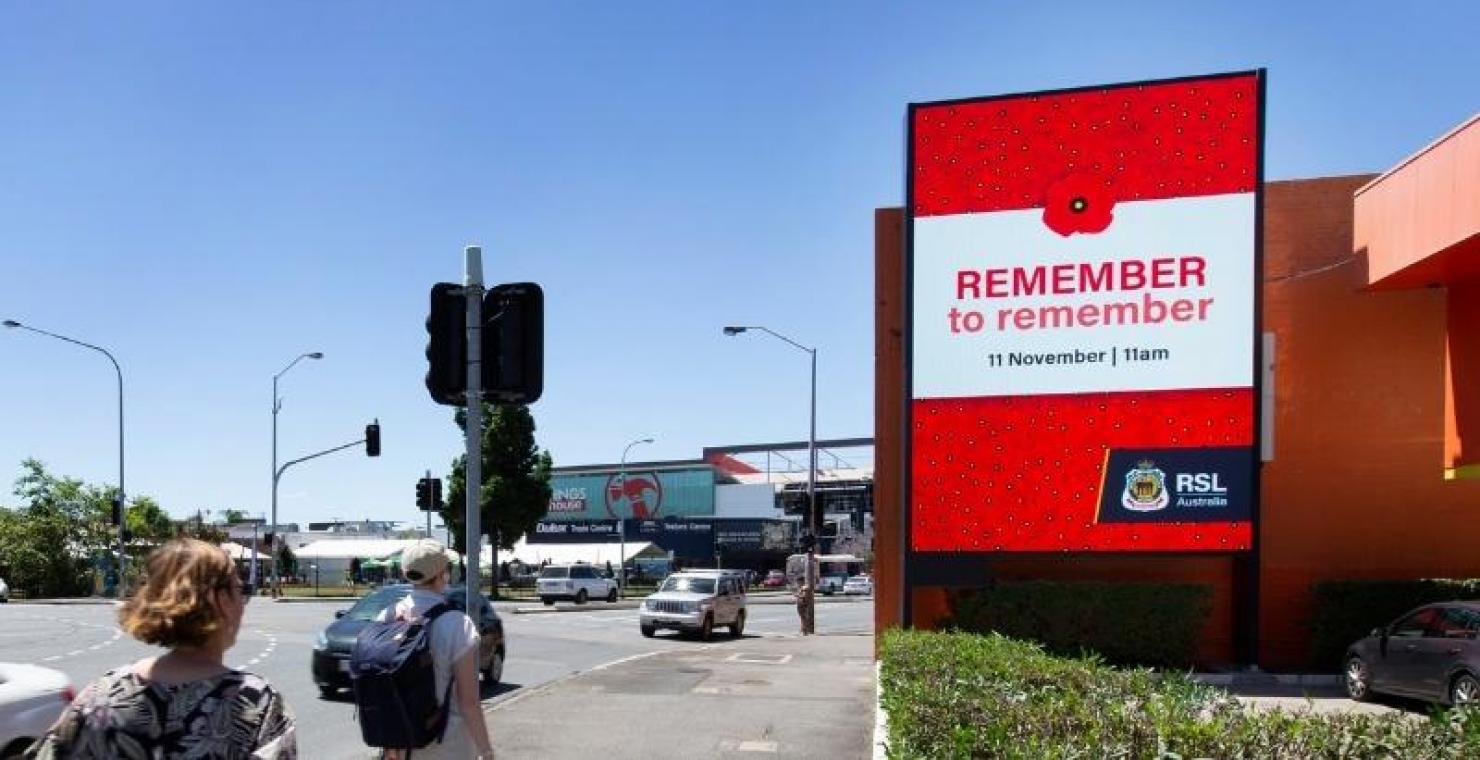 Australians across the country will be prompted to Remember to Remember at 11am this Friday 11 November thanks to the RSL's national partnership with the Outdoor Media Association (OMA) for the second year.
Read »
WOO GLOBAL DATABASE
The WOO global database holds all our information gathered on research, legislation, case studies and general industry data, organised by country. All documents are available for members to download in pdf format.