APAC FORUM OCTOBER 2022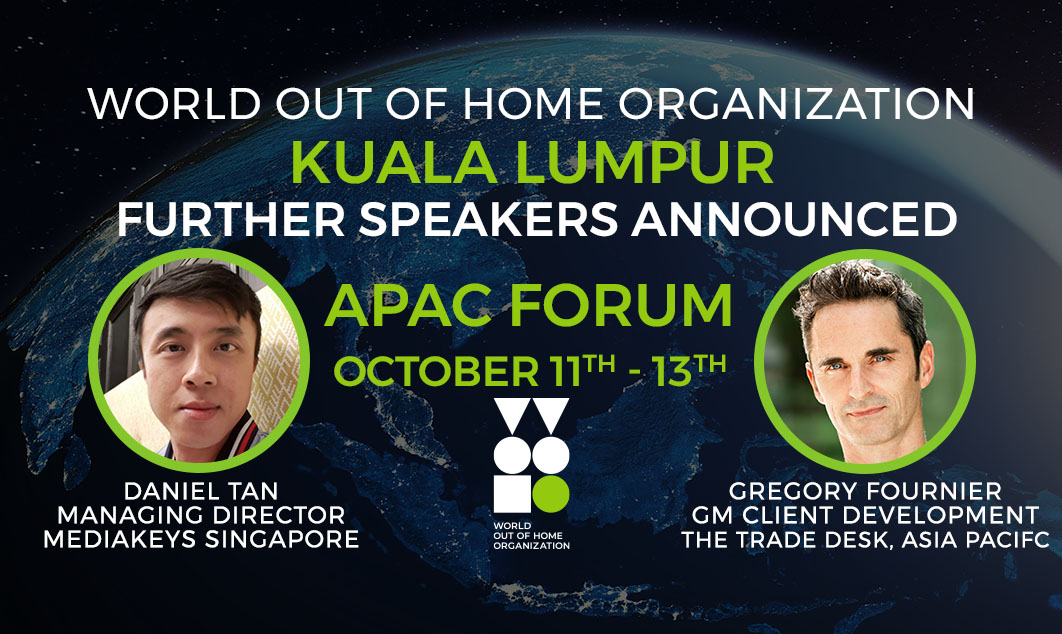 Speakers from The Trade Desk and Mediakeys Singapore join WOO APAC Forum line-up
Gregory Fournier, General Manager, Client Development, The Trade Desk, Asia Pacific and Daniel Tan, Managing Director, Mediakeys Singapore have joined the line-up of speakers at the World Out of Home Organization's APAC Forum to be held in Kuala Lumpur, Malaysia from October 11-13.

READ AND REGISTER »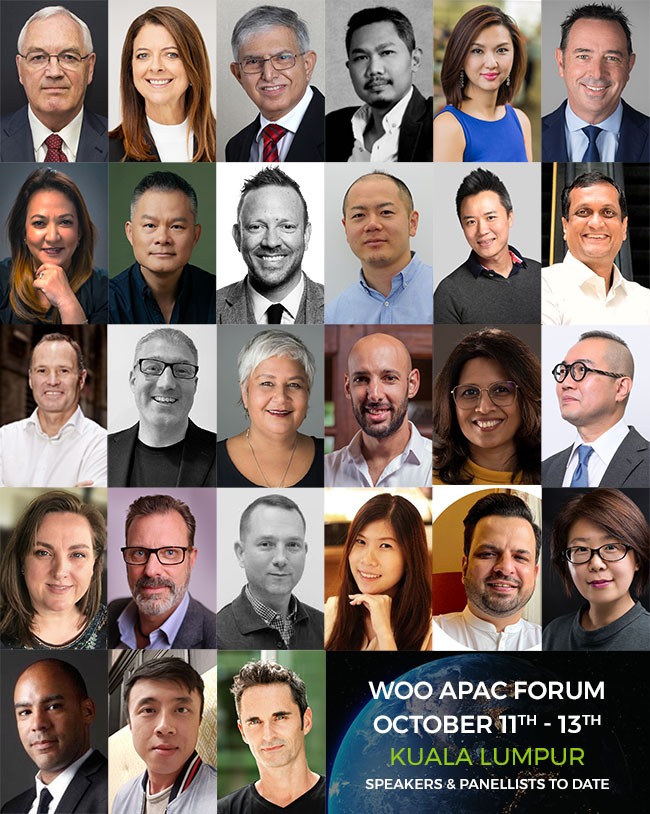 WOO APAC Forum: Top Speakers set to highlight the strengths and potential of OOH in the region. NEW SPEAKERS AND PANELLISTS ANNOUNCED
The World Out of Home Organization's APAC Forum , to be held in-person in Kuala Lumpur, Malaysia, from October 11th to 13th, is set to highlight the increasingly dynamic development of OOH in the region and its immense potential for growth.
Read & Register »
WOO MEMBER WEBINAR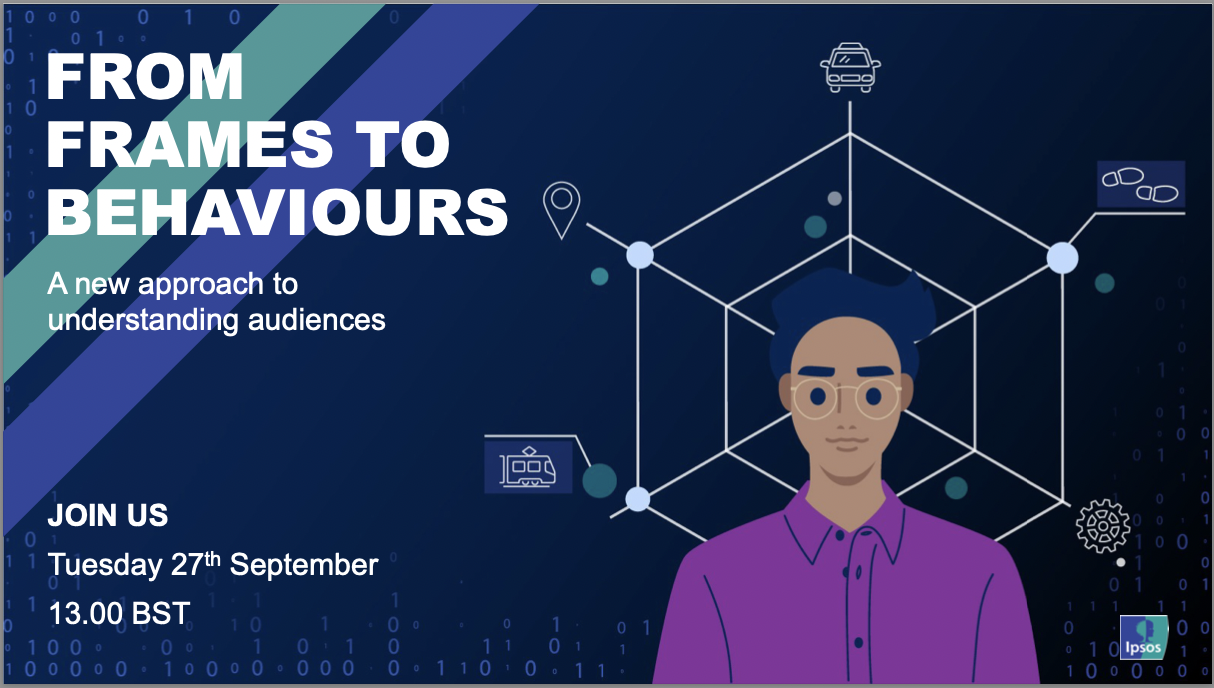 "Frames to Behaviours: A new approach to understanding audiences". MEMBERS CAN DOWNLOAD THE VIDEO
The focus of the session, run by Mark Flood who is Global Head of OOH at Ipsos, was around the innovative shift from frame based modelling to behaviour, or activity, based modelling. MEMBERS CAN DOWNLOAD THE VIDEO
READ AND MEMBERS DOWNLOAD THE RECORDING »
ASSOCIATIONS NEWS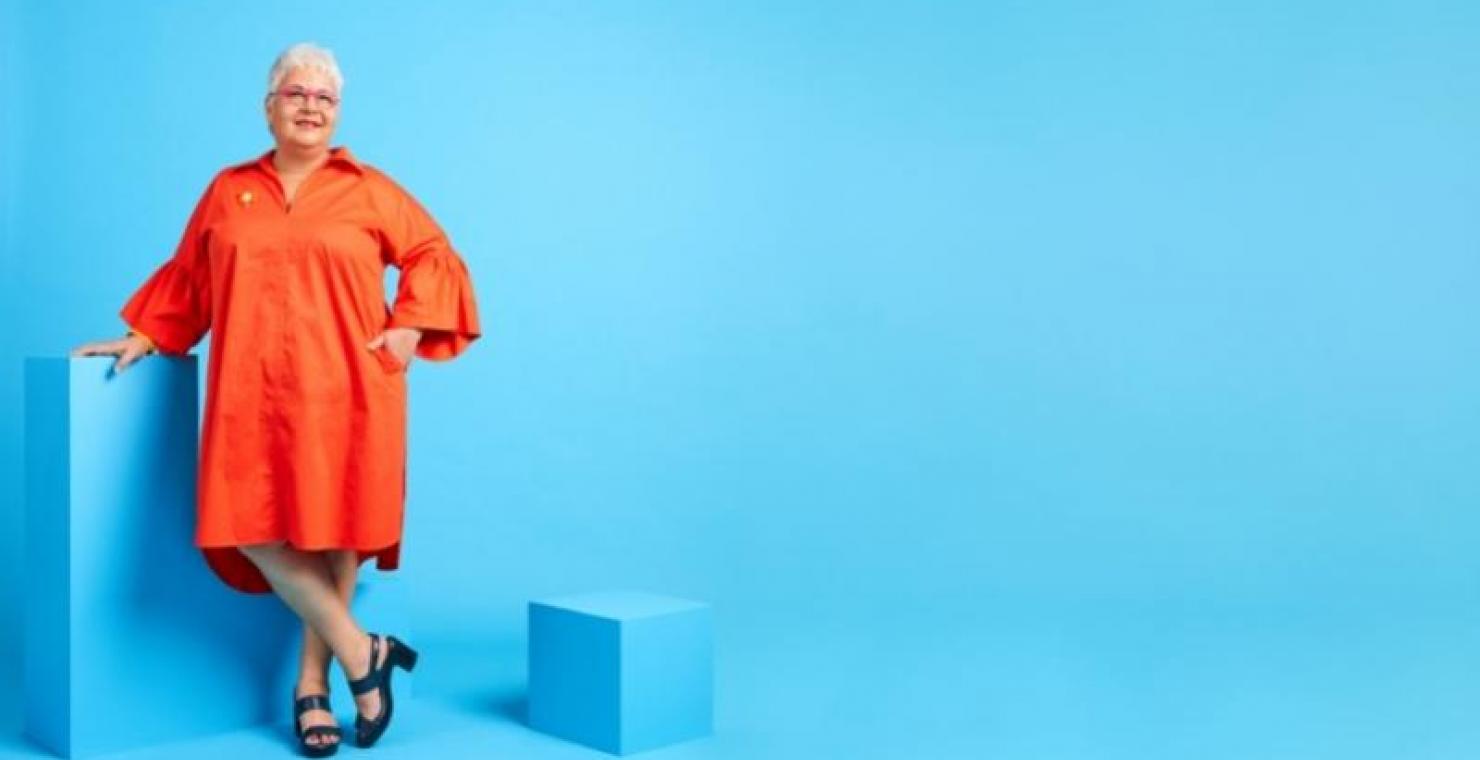 Charmaine Moldrich steps down as CEO from OMA and MOVE in June 2023
The Outdoor Media Association (OMA) has today announced that CEO Charmaine Moldrich will be leaving the business in June 2023. Moldrich said, "It's a bittersweet moment, but after more than a decade working in an industry it is time to move on. Out of Home (OOH) has become so much a part of my life and I'm extremely proud of what we've accomplished in that time".
Read »
OPINIONS
How Out of Home media is making cities smarter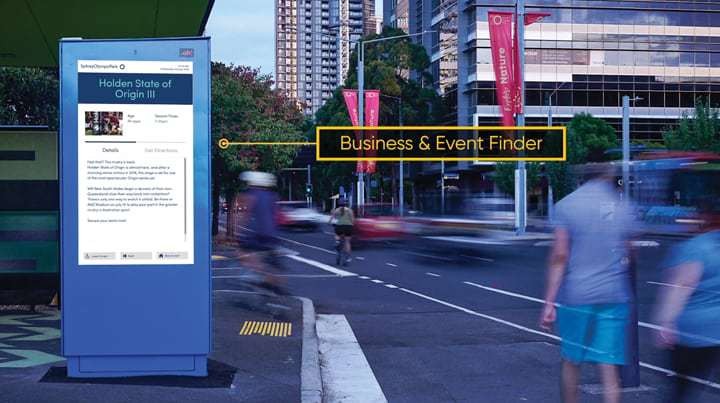 Smart cities, and improved digital amenity within communities big and small, are on the rise – so how can government and industry help shape our future to deliver smart outcomes? Let's begin with the most important element of a community – the people.
Read »
Roundtable recap: are brands embracing the full potential of Digital Out-of-Home?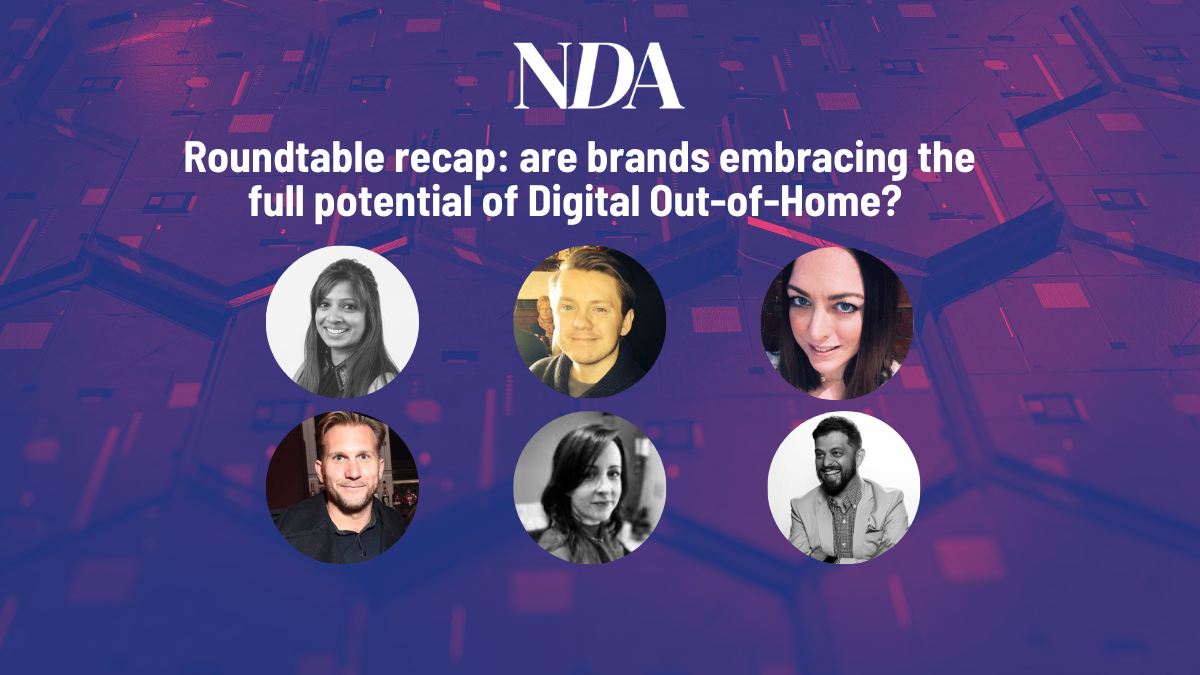 Are brand advertisers and their agencies fully aware of the capabilities of contemporary programmatic Digital Out of Home (DOOH) advertising? Who is most responsible for getting the message across? With contextual ad solutions increasingly in demand, what sticking points still exist for advertisers in leveraging the power of DOOH across the full marketing funnel?
read »
OOH advertisers must shed myths and embrace fundamentals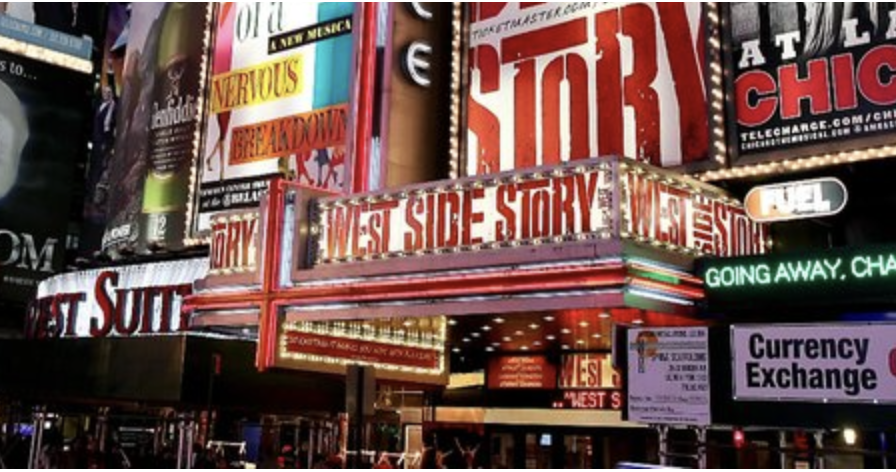 AdQuick recently released a report that debunked common OOH myths, showing that OOH advertising is easier, faster and more affordable than most marketers think along with being far more available and widespread. This week, we reached out to Matthew O'Connor, CEO of AdQuick, to discuss the report and its surprising findings in depth.
Read »
Working Together is Essential for OOH to Thrive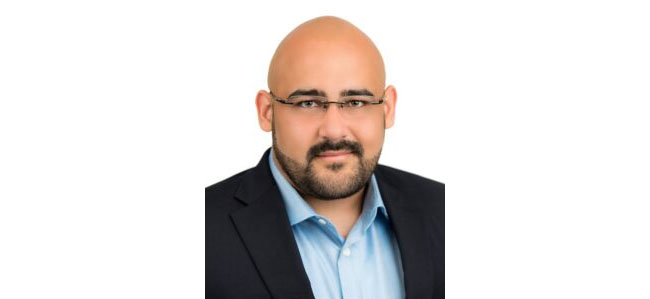 Out-of-home (OOH) advertising has never had more potential. The real-world medium is giving brands more options and more power to reach their audiences than ever before, at a time when many are burnt out on their go-to digital marketing tactics. Even with numerous recent advances in OOH, and despite being the only traditional ad medium that is still growing, the industry continues to operate below capacity.
Read »
DOOH evolving to be an engagement medium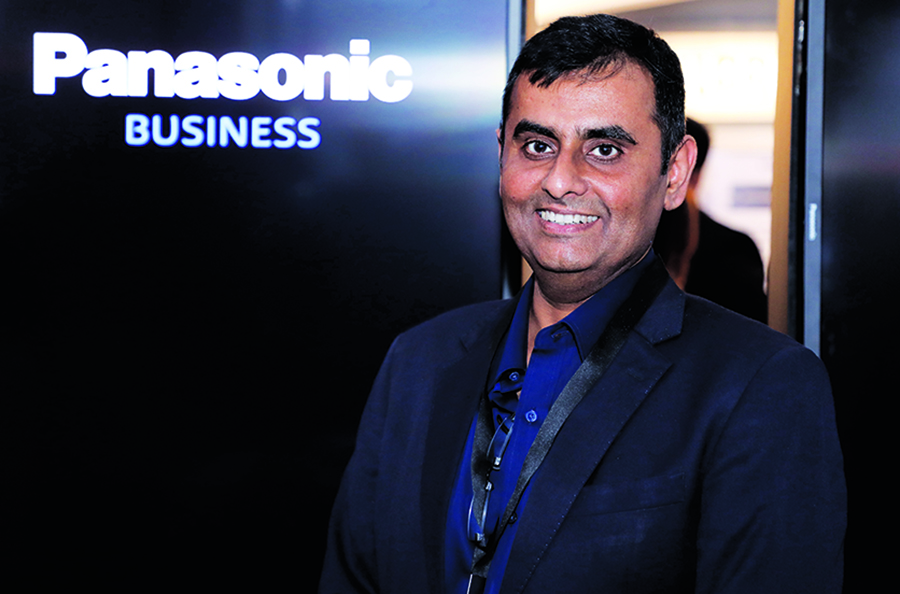 The need of the hour for brands today is complete solutions that include both rugged hardware and stable software and which function as effective source of data points and engagement, feels Vijay Wadhawan, Director, System Solutions Division, Panasonic Life Solutions India.
READ »
EnvIRONMENT AND SUSTAINABILITY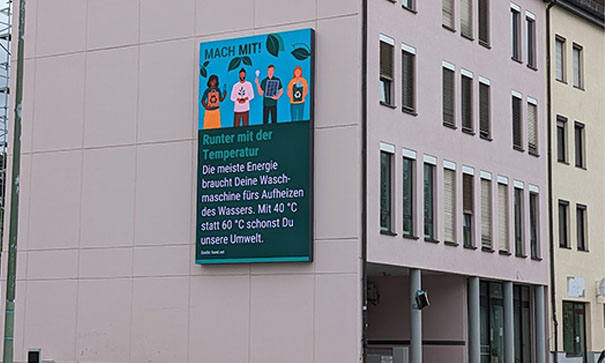 Germany makes digital signage ban less restrictive
The German government has cut back restrictions on the use of digital signage designed to curb energy usage. The Federal Ministry of Economics has announced that illuminated advertising systems and Digital Out of Home (DOOH) screens will now just be subject to a ban from 10pm to 6am.
Read »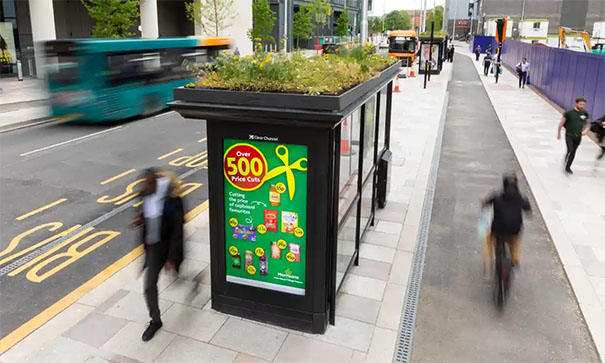 Buzz stops: bus shelter roofs turned into gardens for bees and butterflies
Bee bus stops first appeared in the Dutch city of Utrecht. Now the UK is planning for more than 1,000 and there is growing interest across Europe and in Canada and Australia
Read »
DATA AND MEASUREMENT
Proving the ROI of out-of-home media: Georg Jensen's test case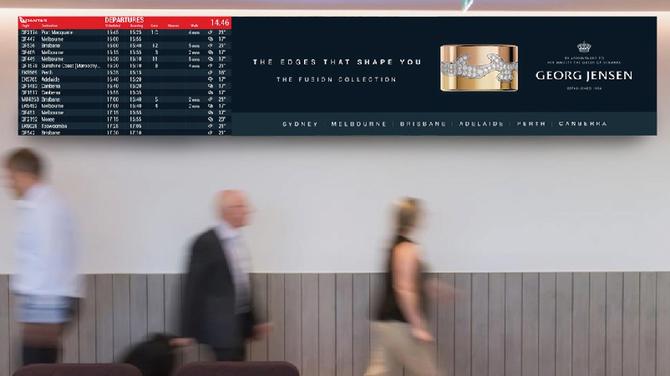 A 54 per cent uplift in shoppers and above-average category brand penetration are two of the results luxury jewellery and home wares retailer, Georg Jensen, is using to prove the case for returning to outdoor media in 2023.
Read »
Setting the standards for NZ's Out of Home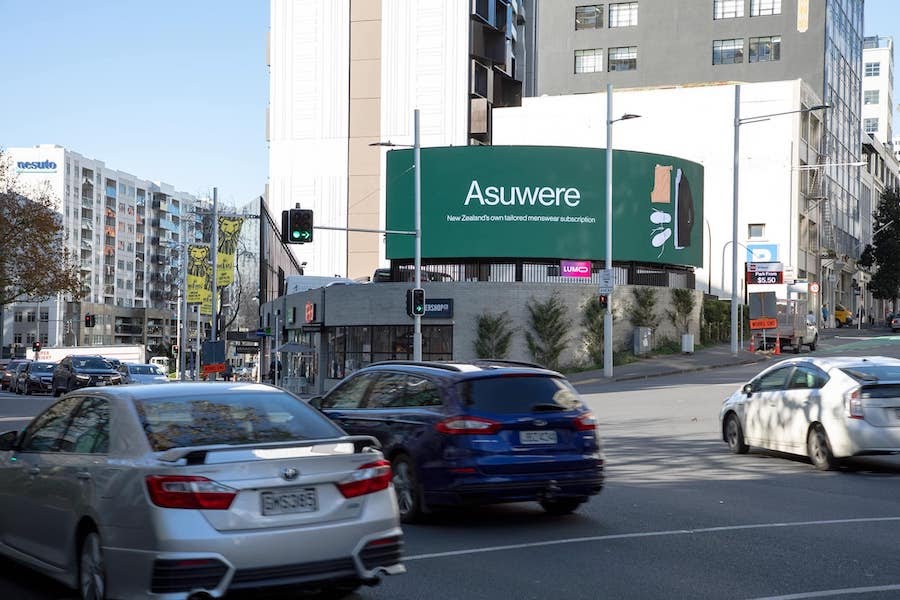 The New Zealand Out of Home industry is finally getting a set of standards to make it easier to compare campaigns and gain real insight. We speak to the experts about what this change means for the industry, whether it will stimulate growth, and what the future holds from when it comes into play.
Read »
Data moves the levers of DOOH business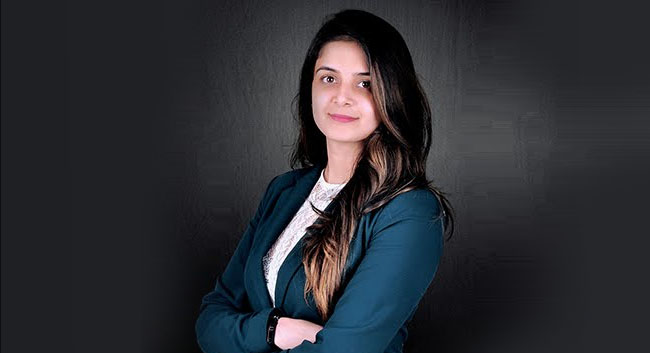 To understand the placement of data in enhancing OOH and DOOH, Media4Growth spoke to founders of Adarth. Adarth is a new age data-driven start-up platform that automates OOH advertisements. Priya Shaa co-founder of Adarth, while emphasising upon the importance of data for DOOH, said, "There is literally so much that can be done with data.
Read »
ANALYSIS - Outdoor media riding a rocket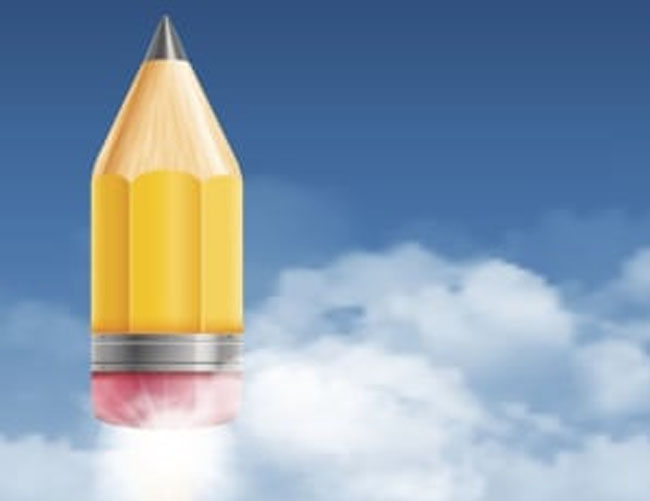 Outdoor media has returned in style, smashing forecasts as Australians rush outside with the end of pandemic restrictions, and media agencies scramble for summer campaign bookings. Out-of-home is creating nose-bleed numbers. In July, Standard Media Index (SMI) numbers show outdoor 28% higher.
Read »
PROGRAMMATIC AND AUTOMATION
Hivestack Launches International Export Business Arm in Spain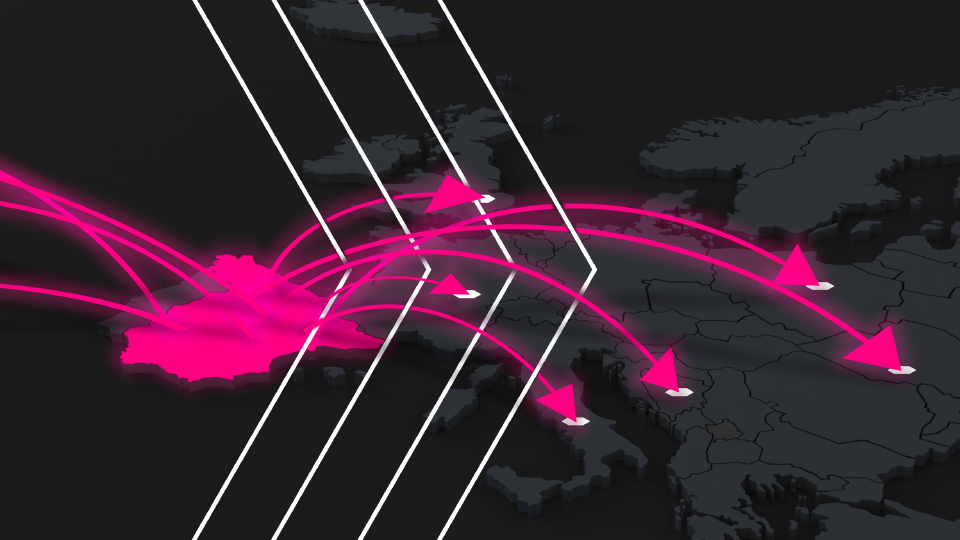 Hivestack, the world's leading, independent programmatic digital out of home (DOOH) ad tech company has today announced several partnerships with leading media agencies in Spain to enable cross-border international campaigns across the world, via its unparalleled global network of premium DOOH inventory.
Read »
MEMBER NEWS
Executive Channel Network (ECN): New brand positioning celebrates the collegiality of office work

Executive Channel Network (ECN), a world leading digital-out-of-home office (DOOH) media publisher today announced it had launched a new brand positioning. ECN's DOOH office media network connects asset and brand partners with office audiences in real time.
Read »
State of outdoor media in South Africa: a development perspective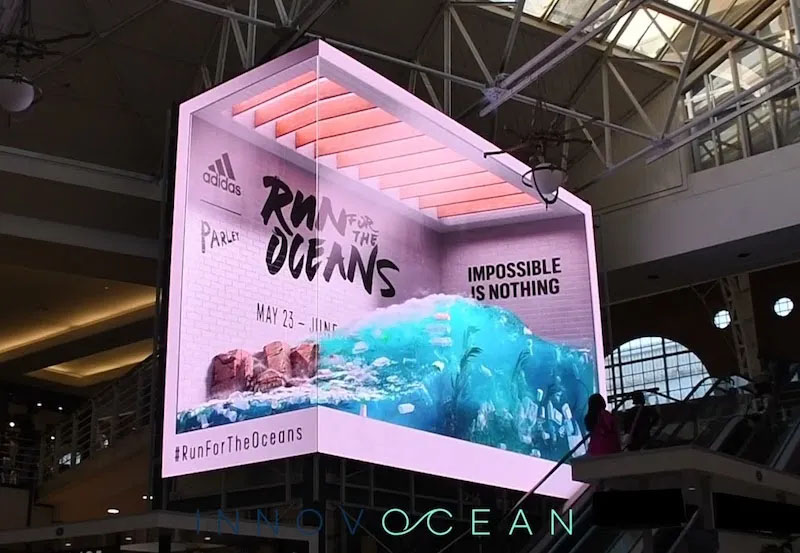 Out-of-home media has experienced a thrilling revival over the past year or so, coinciding with the loosening of Covid-19's grip on the world. From a development and infrastructure perspective, this provides an exciting opportunity for South Africa – long viewed as the crown jewel of Africa.
ReaD »
JCDecaux renews advertising contract with Sonae Sierra, operator of 17 shopping malls in Portugal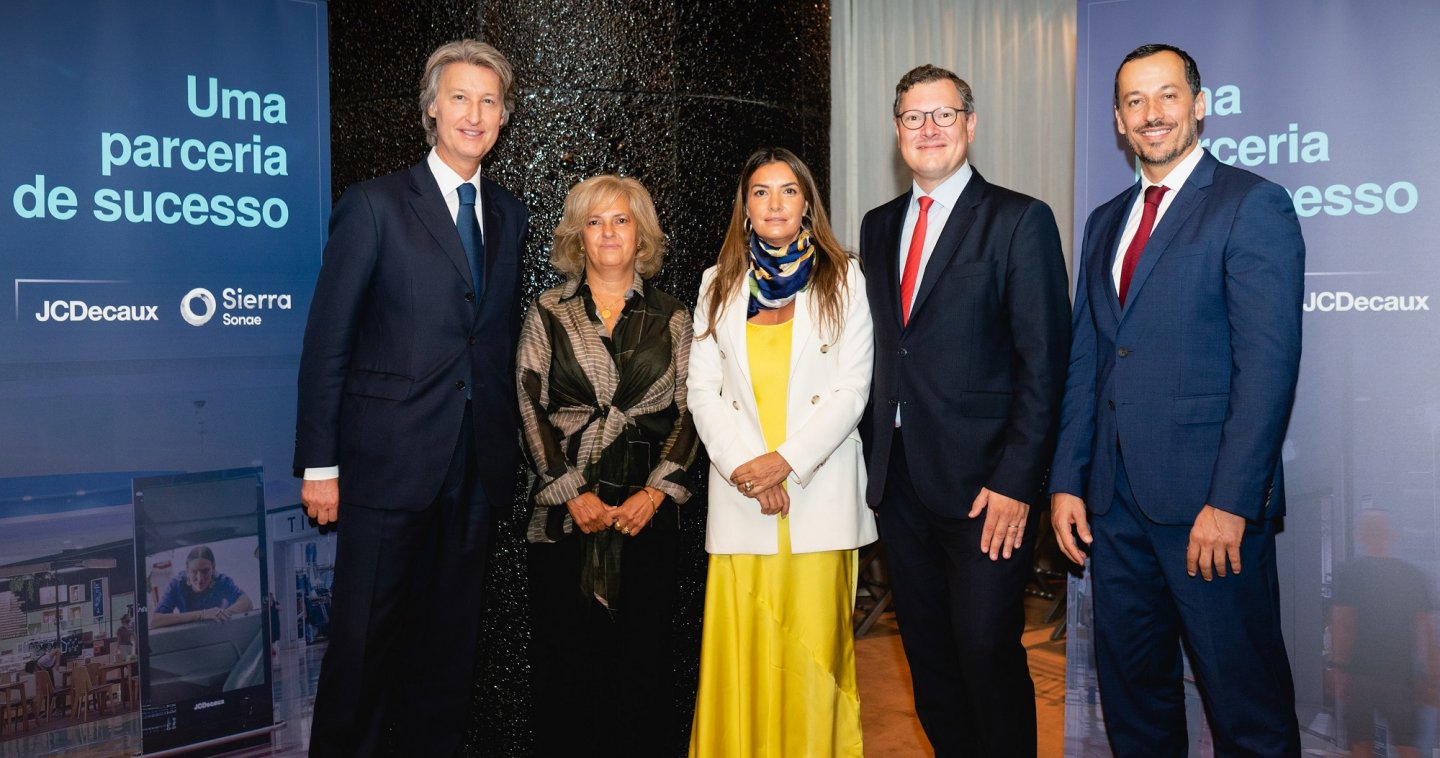 JCDecaux Portugal has renewed its contract with Sonae Sierra, the company managing and operating shopping malls in Portugal and in the Autonomous Regions of Madeira and Azores, for ten years.
READ »
CREATIVITY
Epic, electric, exciting - the emotive power of creative outdoor advertising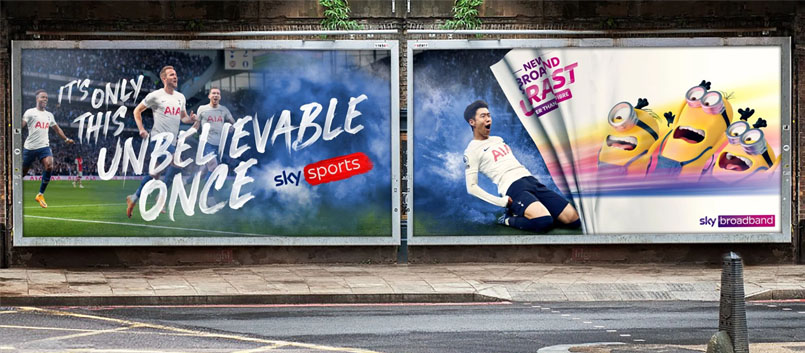 After a summer of excitement and emotions with the Lionesses delivering new heights for England, appetite has been whetted for another season ahead of sensational sport. Sky Sports latest evocative campaign - it's only live once - is certainly stirring up feelings across billboards nationwide. laying to all of the rules of Powerful Posters, the designs for each of the multiple creatives are Simple, Striking, Succinct and Sensible.
Read »
CAMPAIGNS

The best of Outdoor is a monthly selection of local and international Out of Home (OOH) campaigns to fuel your creativity and inspire your next moment of genius.
Read »
WOO GLOBAL DATABASE
The WOO global database holds all our information gathered on research, legislation, case studies and general industry data, organised by country. All documents are available for members to download in pdf format.