WOO GLOBAL FORUM LISBON JUNE 2023
WOO Global Congress Lisbon June 7-9. TAP Air Portugal named as official airline for the congress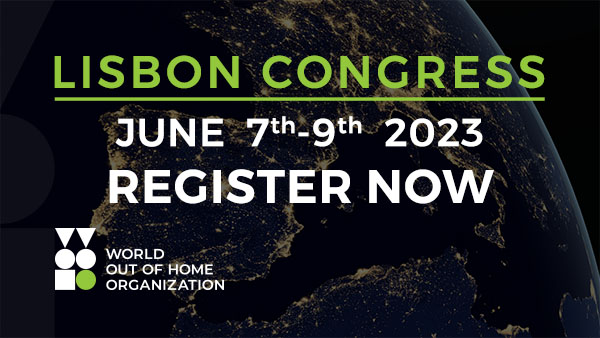 The WOO Lisbon Congress is fast approaching. We are excited by the high number of registrations so far and would suggest you register as soon as possible. We are also pleased to announce that TAP Air Portugal have been named as the official Congress Airline.
READ AND REGISTER »
Your chance as a member to make a nomination for the World Out of Home Organization Awards 2023 - BE QUICK - NOMINATIONS CLOSE ON MARCH 31ST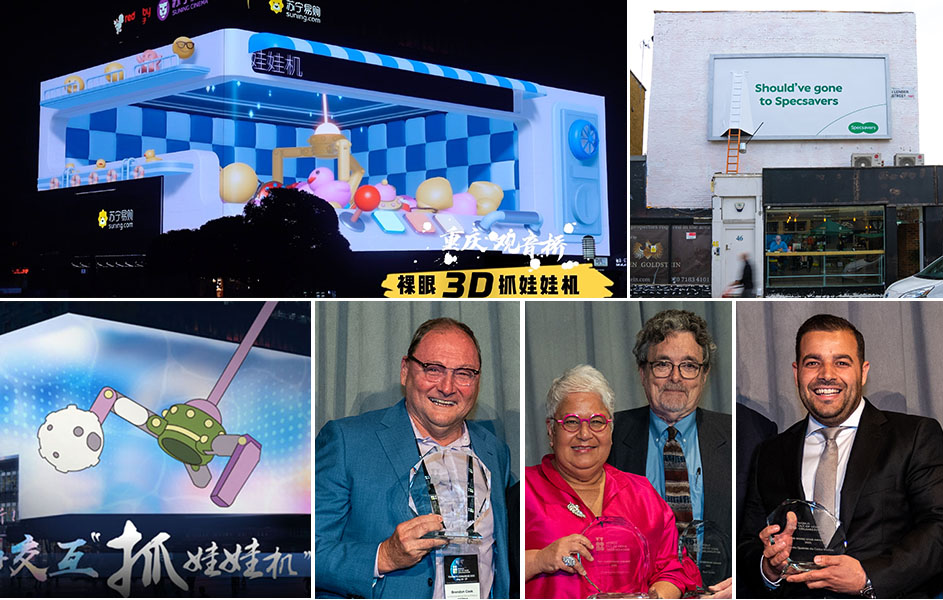 We presented our sixth WOO awards at our Congress in Toronto last May. The WOO Awards 2023 will be presented during the next Annual Congress (June 7th -9th) in Lisbon on the first full day of Congress – Thursday June 8th.
READ AND NOMINATE »
WOO MEMBER WEBINAR
The Next Gen OOH Audience Measurement: How Digital Technology Can Transform the Industry Next Member Webinar on March 30th at 1.00pm BST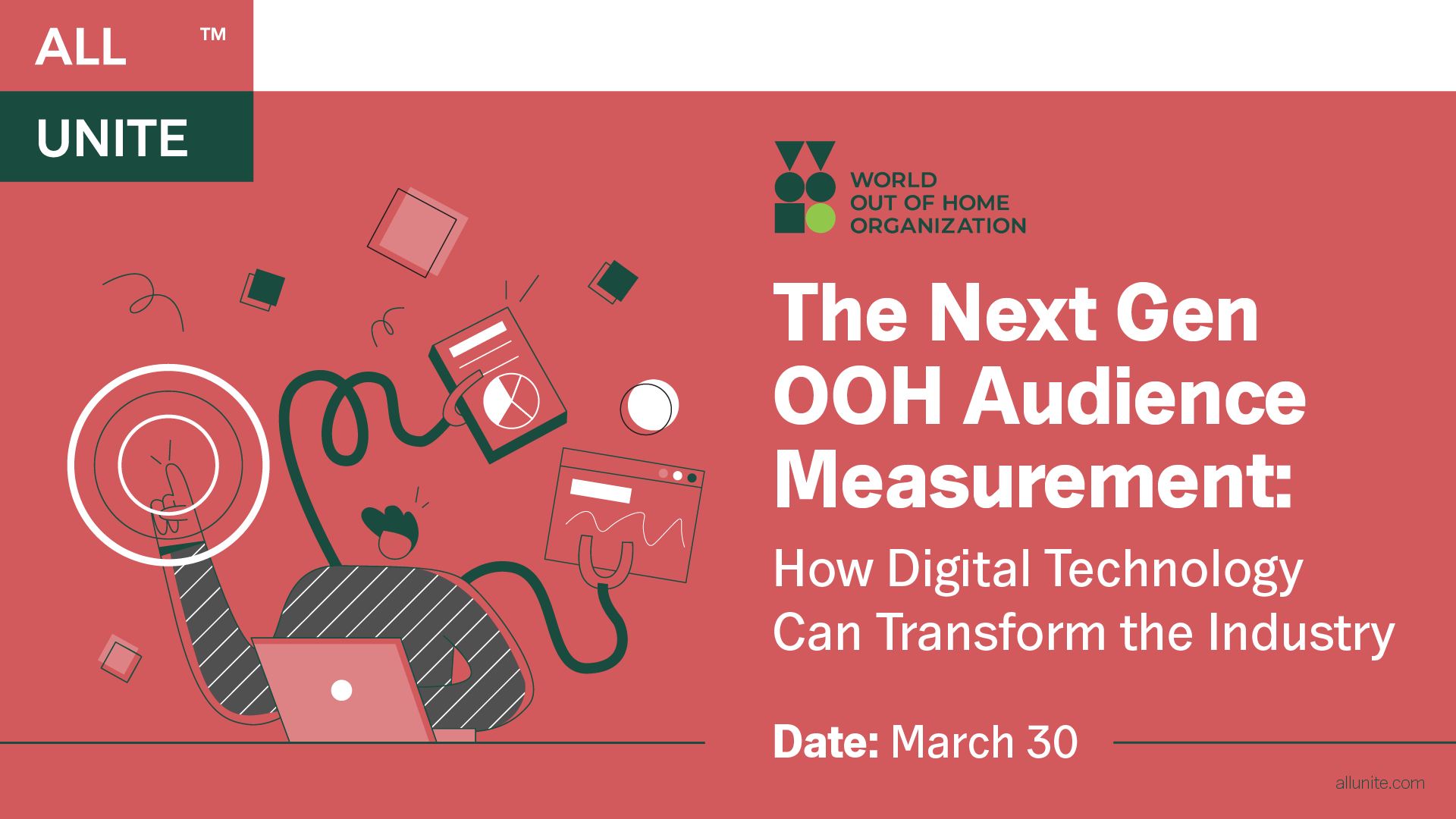 The OOH industry's digital shift creates exciting opportunities for advertisers to engage audiences in new and innovative ways. Digital sensors, data analytics, and machine learning enable targeted and impactful campaigns that respond to real-time data and audience behaviour. In this webinar, ALLUnite will share the old and the new technology that can be used in audience measurement, including our vision for real-time programmatic bidding.
READ AND REGISTER »
WOO MENA FORUM FEBRUARY 2023
All MENA Forum Content Now Available for MENA Forum Delegates and WOO Members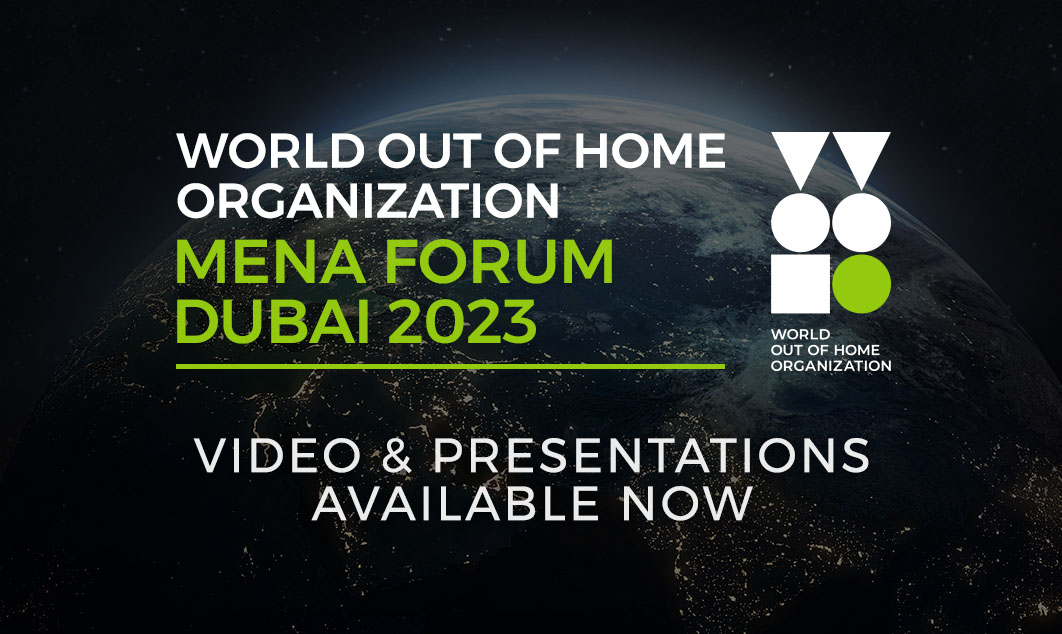 We have now uploaded all the Recordings and PDFs of presentations available from our MENA Forum held in Dubai February 15th -17th 2023. This represents a great resource for all Delegates and Members.
DELEGATES AND MEMBERS - DOWNLOAD PRESENTATIONS »
WOO MEMBERS
World Out of Home Organization signs up a further seven new members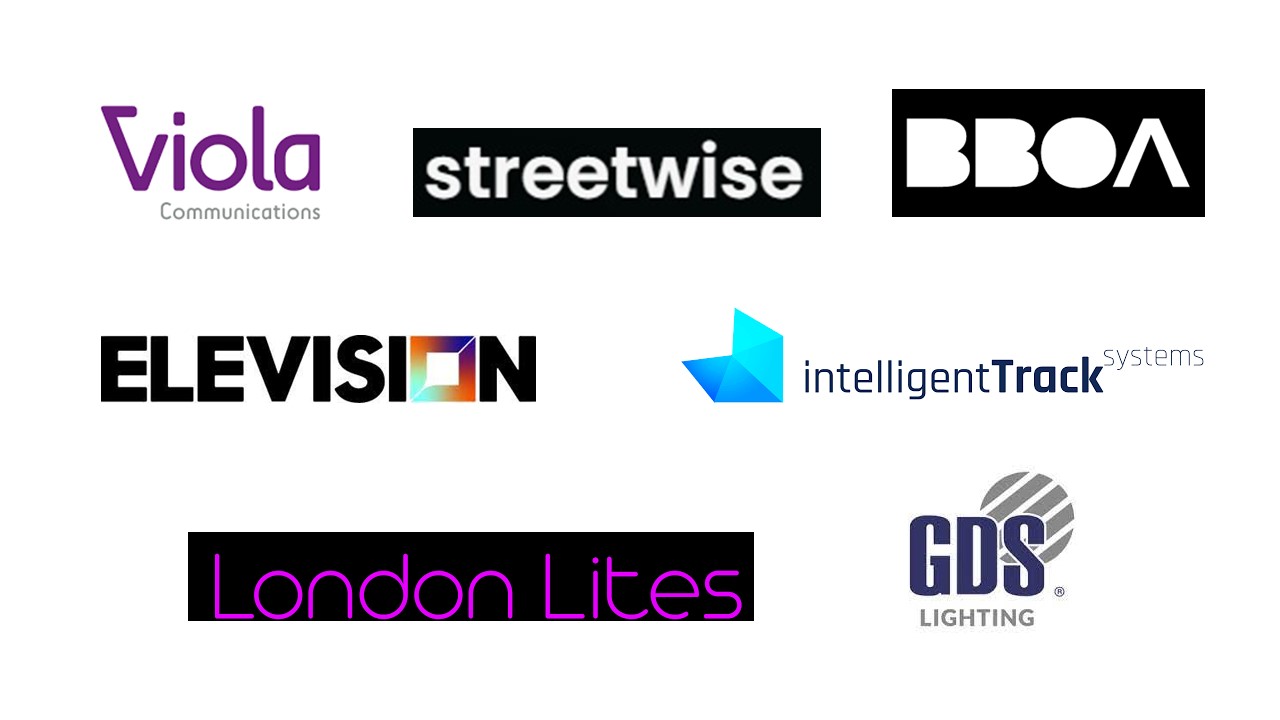 The World Out of Home Organization has signed up seven new members; three from Europe, two from the Middle East and one each from Africa and South America. Four of them are national media owners, one is a national OOH association, one a national media agency, and one an OOH service provider/supplier.
read »
OPINIONS
The Great Outdoors: the Global Growth of OOH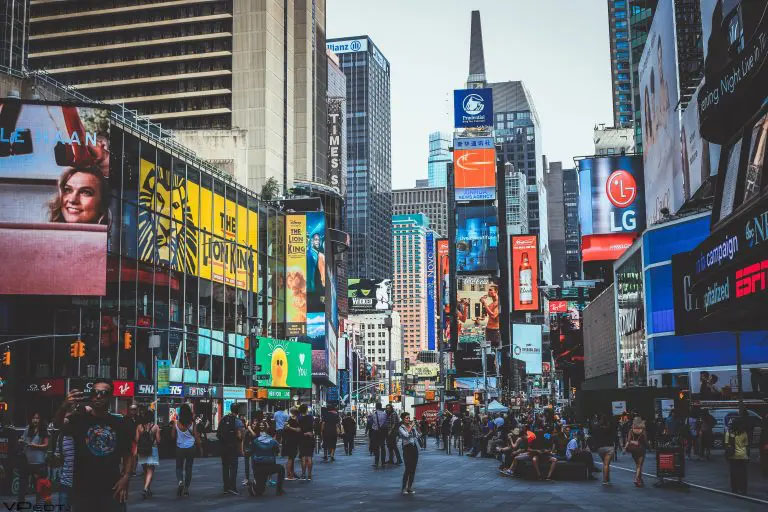 Out of Home (OOH) advertising is a burgeoning market, forecast for global growth of USD$11016.26m (~£9,145.82m) between 2022 and 2027. As the advertising industry has traversed into the digital age, so too has OOH advertising, with adoption of digital OOH (dOOH) and programmatic DOOH (pDOOH) increasing on a global scale - but how does this growth translate to individual markets?
READ »
The OOH Advertising Landscape Of 2023: Innovations And Challenges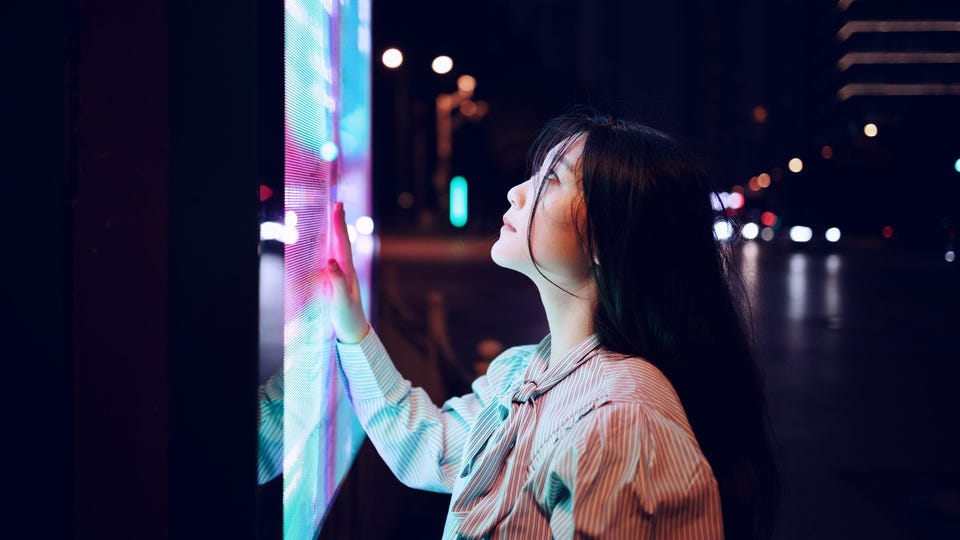 Digital advertising is growing expensive. In 2022, the cost of ad placement on digital platforms rose dramatically. According to a recent report, the cost of advertising on Google and Youtube increased by 108% year over year in 2022. TikTok ad cost rose 92%, and Meta followed closely at 89%.
READ »
Digital Formats Are Transforming Outdoor Ads: OAAA's Anna Bager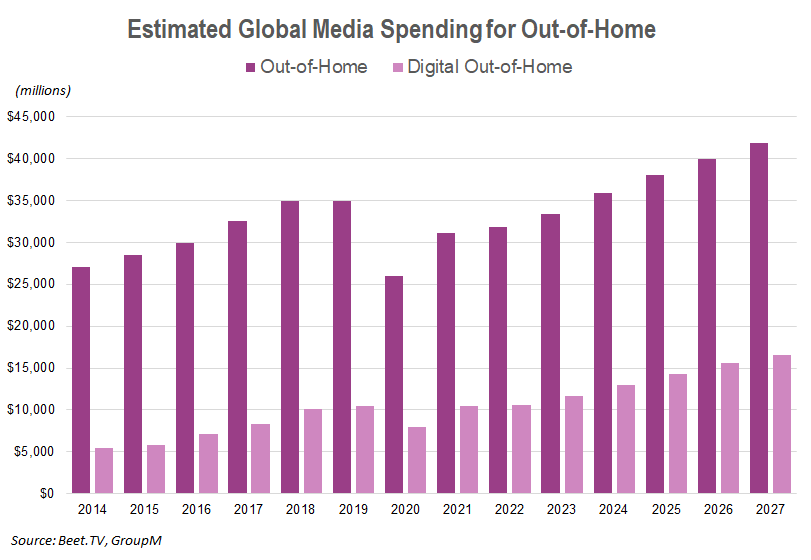 Many technology companies whose revenue comes from digital advertising have cut jobs in the past year, partly reversing two years of rapid hiring to keep up with the strong growth in streaming and online shopping during the pandemic. Outdoor advertising has seen opposite trends, bouncing back as brands seek to reach consumers who resumed commuting to work, going out to restaurants and shopping in stores.
READ »
Our Top 6 Examples of Digital Out-Of-Home Marketing in 2022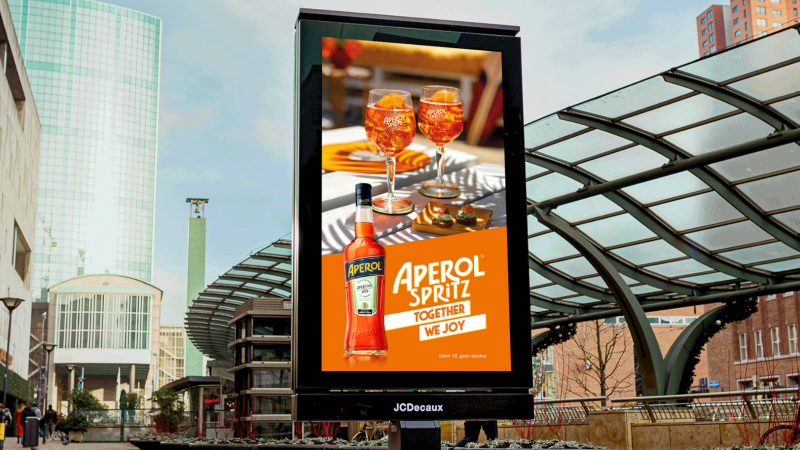 The field of digital out-of-home marketing (DOOH) is moving fast. Out-of-home (OOH) advertising specialists who want to create cutting-edge campaigns can find it difficult to keep up with the latest DOOH innovations.
READ »
DATA AND MEASUREMENT
Why the oldest media leads the way with measurement (again)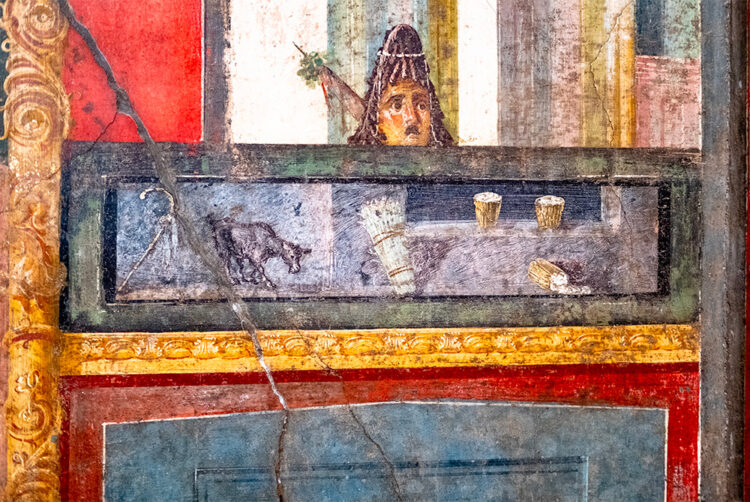 Out-of-home (OOH) is the OG of advertising. People have been putting commercial messages on walls and boards since the time of the Romans. The walls of ancient Pompeii were covered with ads for restaurants, hairdressers and upcoming gladiator fights – not so very different from modern day London or New York.
READ »
The Science Behind the Art of Outdoor

Traditional research methods are based on rational responses, the very nature of a question leads to consideration which is a left brain function. Ocean's super premium, iconic locations have always found their way onto a media schedule based on gut feel and experience around the subliminal impact of these iconic structures,
read »
78% Of Consumers Engaged With An OOH Ad In Past 60 Days: Study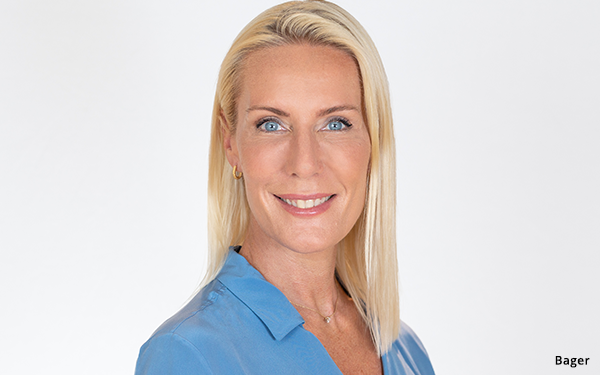 Social media, podcasts, search engine ads, and AI-created ad copy generate buzz, but a study on out-of-home (OOH) advertising released this week estimates that 88% of adults notice OOH ads, and nearly 80% of those viewers are inspired to take action.
read »
OOH Reports £1.2bn Revenue In 2022, Growing +31% YoY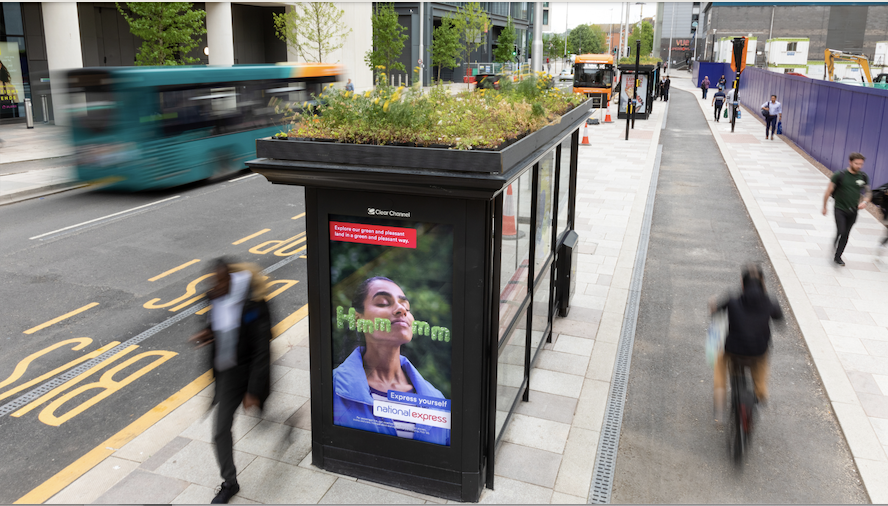 Outsmart, the trade body for the Out-of-Home (OOH) advertising industry has announced that overall OOH revenue for 2022 saw growth of +31% year-on-year with total revenues of £1.2bn.
READ »
Global Street Art Joins ROUTE to Provide Audience Measurement of Hand-Painted Advertising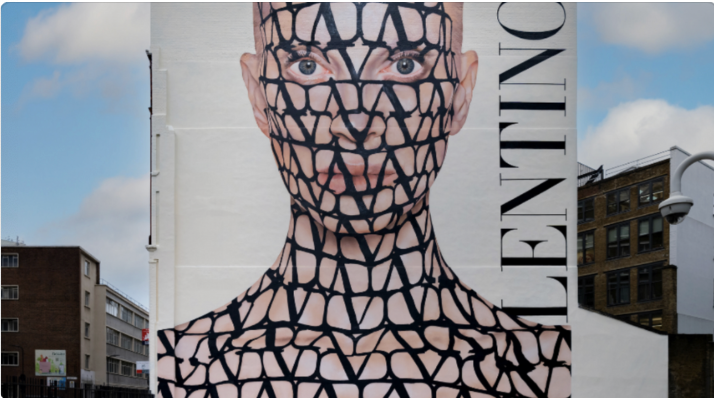 Leader in hand-painted mural advertising, Global Street Art, today announces that ROUTE, the out of home joint industry currency, has for the first time included hand painted murals in their latest update of UK OOH inventory.
READ »
PROGRAMMATIC AND AUTOMATION
DO Media Owners need to go all in on Programmatic DOOH?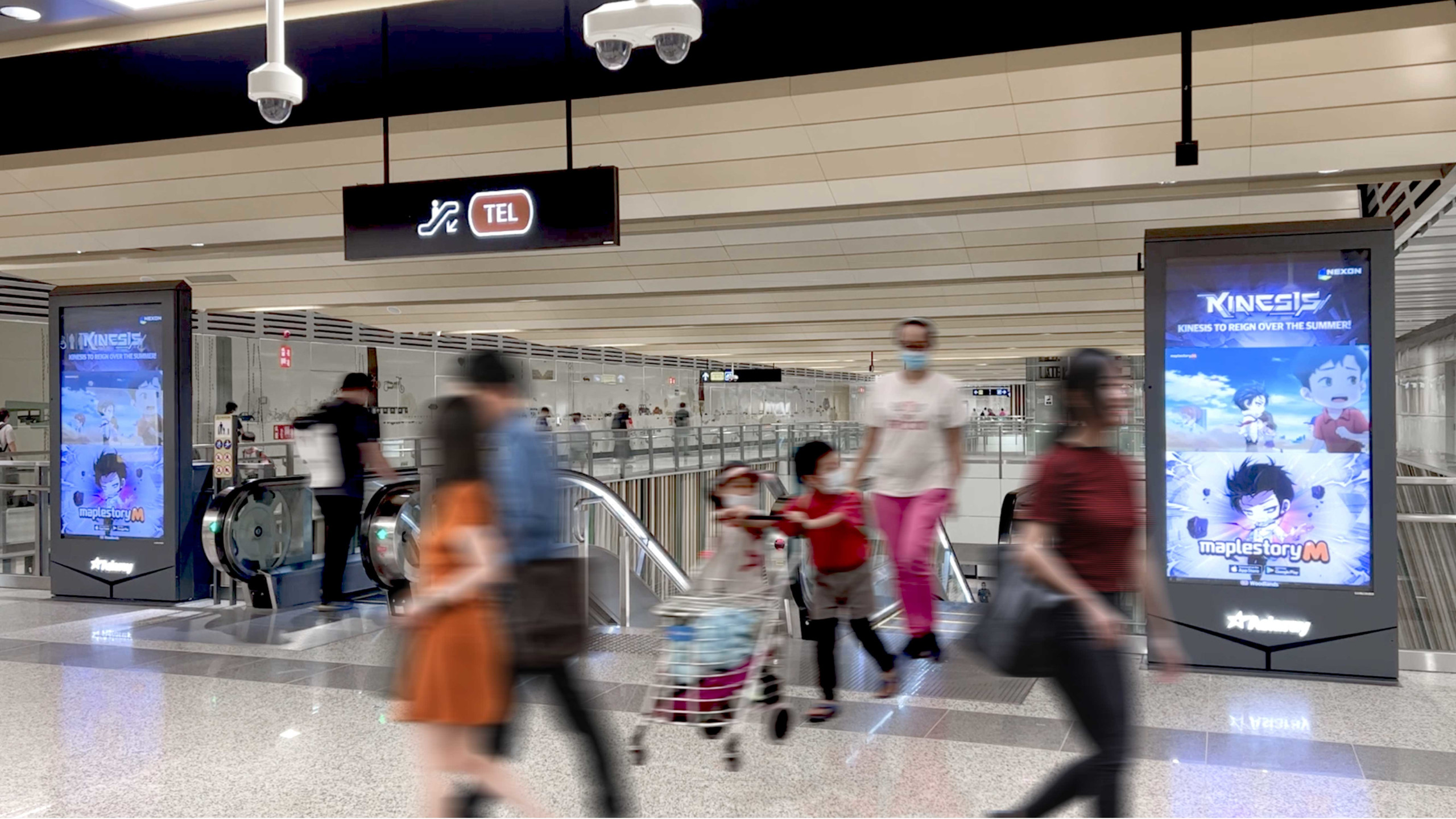 As the global economic outlook continues to become more uncertain, there is one thing that the advertising industry can agree on: even when budgets are tight, advertising should not be paused — in fact this could be the most important time to reach audiences with precision.
Read »
Measurement in programmatic DOOH: what are the metrics that matter?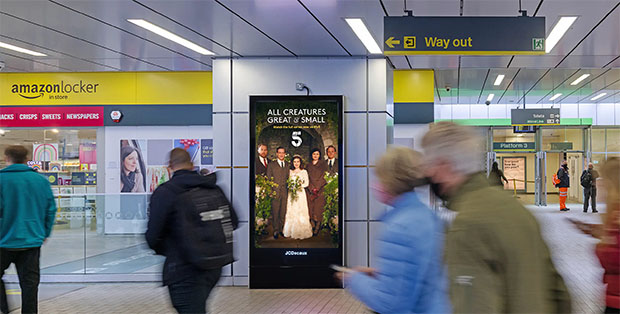 Last month (February 2023), JCDecaux UK published the findings from a new piece of research – Programmatic digital out-of-home: The Time is Now - that showed that marketers are regularly using at least 13 metrics to evaluate the performance of their programmatic digital out-of-home (prDOOH) campaigns. In this article, we delve into the factors that influence measurement approaches, challenges, and opportunities.
READ »
Announcing AdQuick and Lamar integration partnership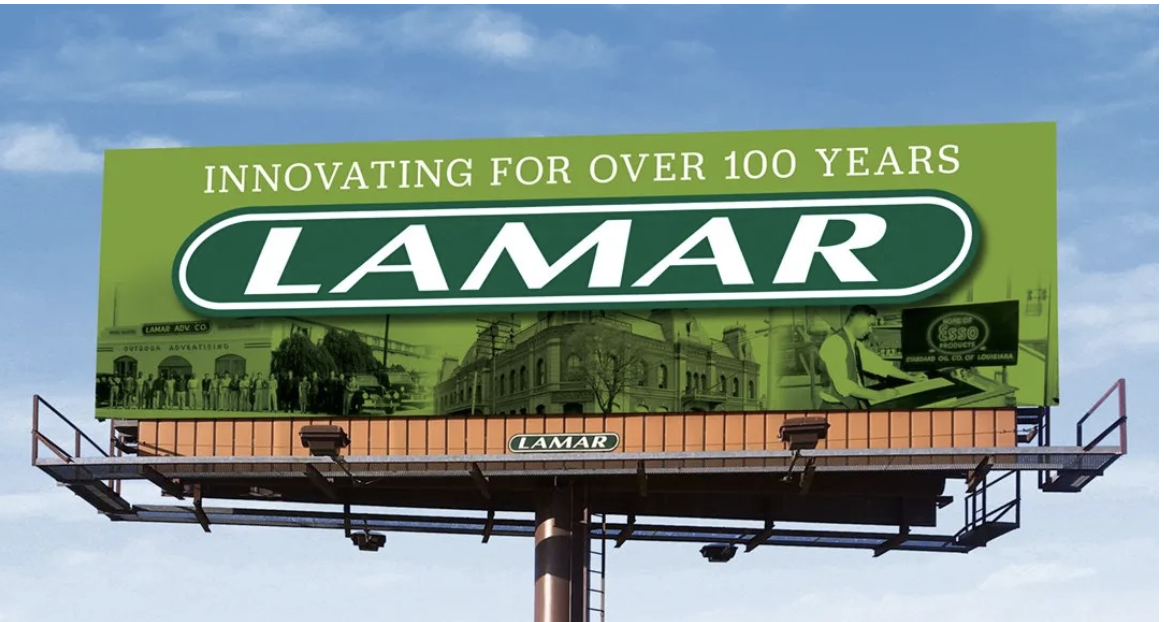 AdQuick is proud to announce an integration with Lamar Advertising! The new integration will seamlessly connect AdQuick's advertisers with real time pricing and availability from Lamar Advertising's portfolio of out-of-home products.
READ »
CREATIVITY
Brands Are Dominating Billboards This Year: Here's How To Create Impactful OOH Advertising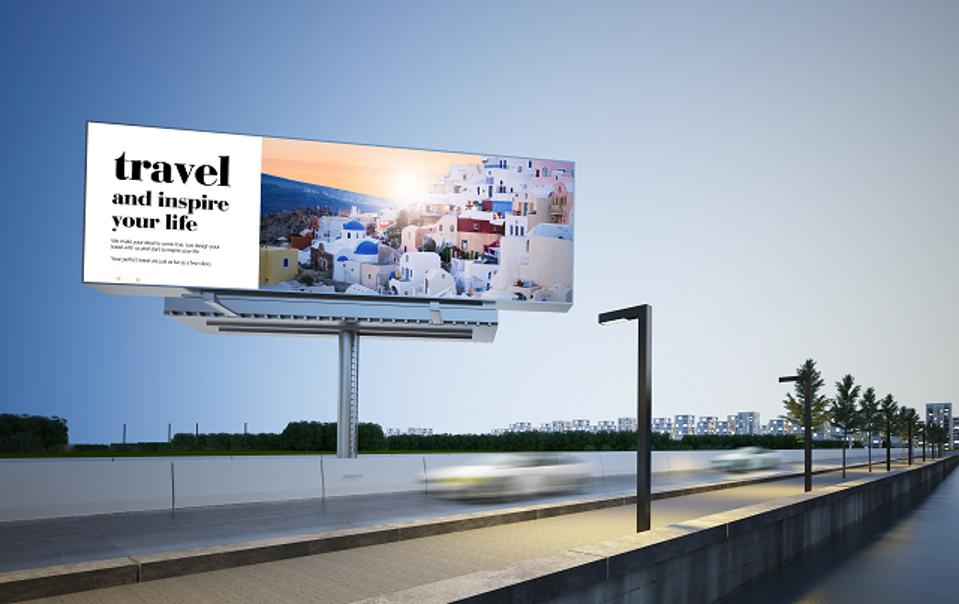 As consumers spend more time traveling and venturing out of their homes this year, brands are returning to billboards and incorporating technology to reach consumers in new and impactful ways.
READ »
ASSOCIATION NEWS
Lumo joins Out of Home Media Association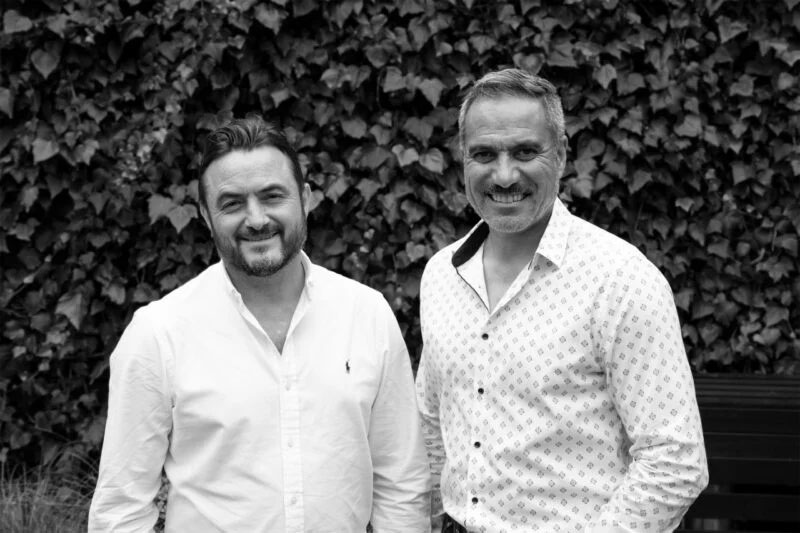 Lumo has joined New Zealands Out of Home Media Association (OOHMAA), joining a number of existing members including JCDecaux, oOh Media and Go Media.
READ »
EVENTS
AdAsia 2023 Seoul - October 2023

The AdAsia 2023 Seoul conference is scheduled to take place in October 2023 in Seoul South Korea As one of the largest and most important events of its kind in Asia, AdAsia 2023 Seoul is sure to gather professionals from across the advertising and marketing industries to share ideas, insights, and innovations in Asia and attract a diverse array of attendees from around the world.
read »
IAB And OMA - Powering Digital Out Of Home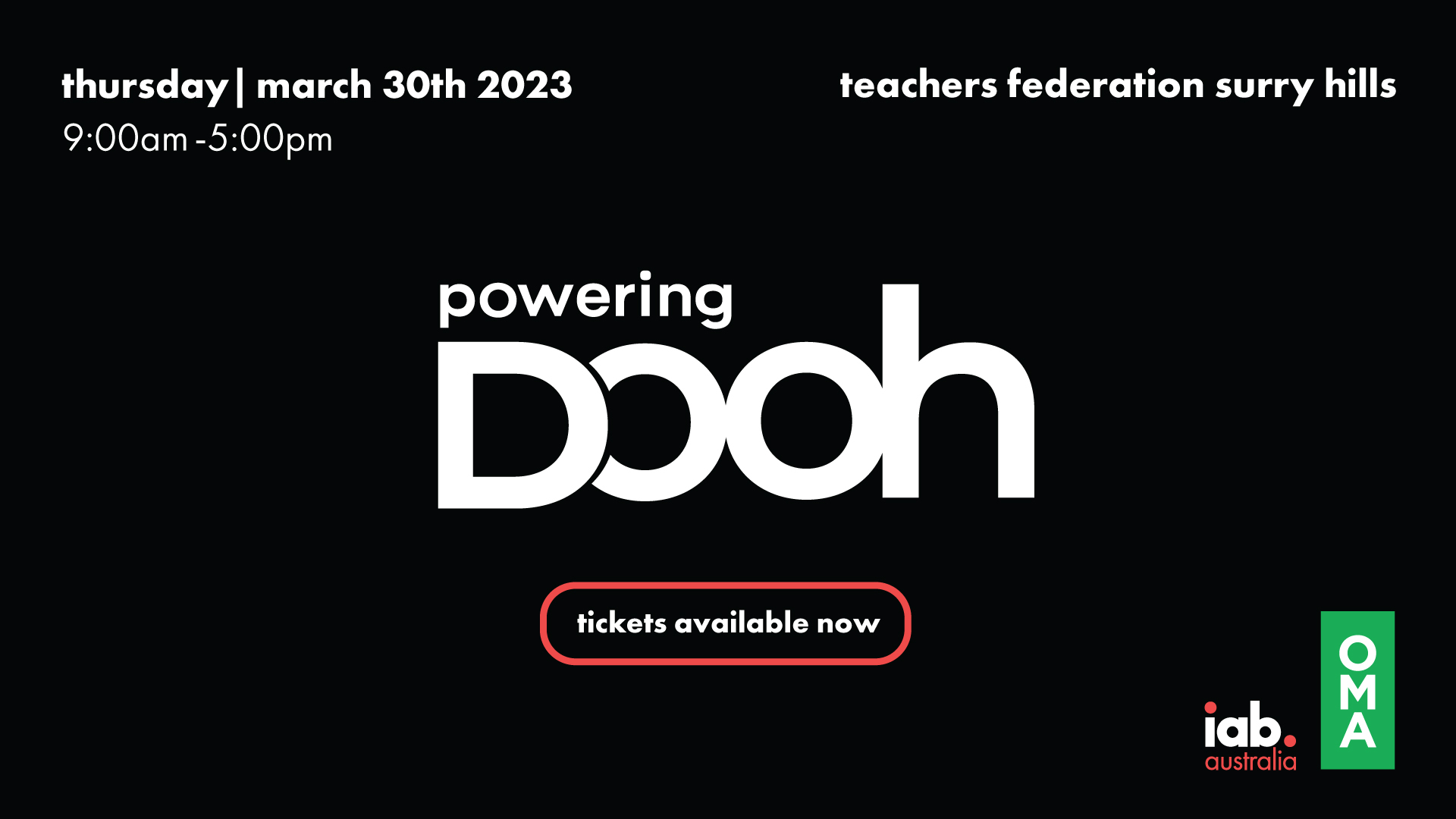 IAB Australia and the Outdoor Media Association (OMA) are collaborating to curate Powering DOOH 2023. The one-day conference which will be held on 30 March 2023 will present technical and practical content as well as high-level and strategic planning sessions around Programmatic OOH in Australia.
Read »
WOO GLOBAL DATABASE
The WOO global database holds all our information gathered on research, legislation, case studies and general industry data, organised by country. All documents are available for members to download in pdf format.